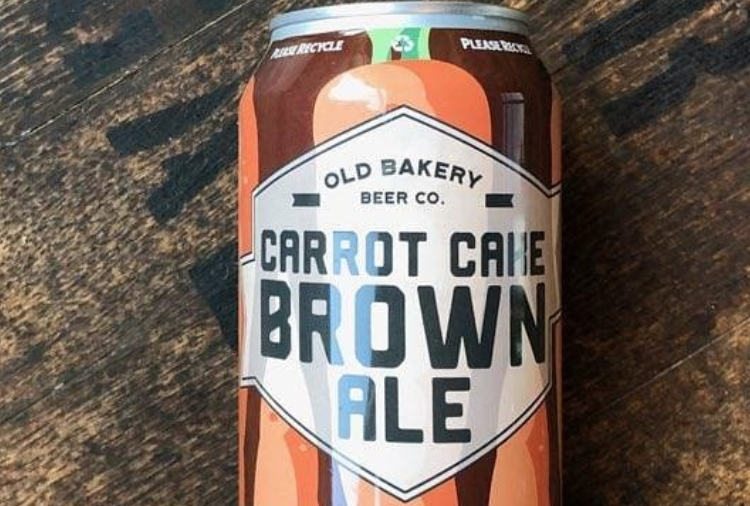 Earlier this week, I told you about the recent release of Charleville's German Chocolate Cake Stout, a delicious foray into the ever-growing beer subcategory of pastry stouts. Imperial stouts laced with a dessert spin with ingredients such as vanilla, cocoa nibs, and spices aren't new, but this growth of pastry stouts, a term credited to another beer blogger Don't Drink Beer, is unique and worth a look.
Pastry stouts set themselves apart, in my opinion, as they go a bit over the top – aiming more for just a hint of sweetness to literally becoming a dessert in a glass. I've used that term before to describe many beers, so to set it apart, I'll add that a pastry stout is more like a liquid version of a piece of cake or pastry.
The newest pastry stout to hit the St. Louis market comes from our friends at Old Bakery Brewing in Alton, Illinois. It's called Carrot Cake Brown Ale (6% ABV | 25 IBU).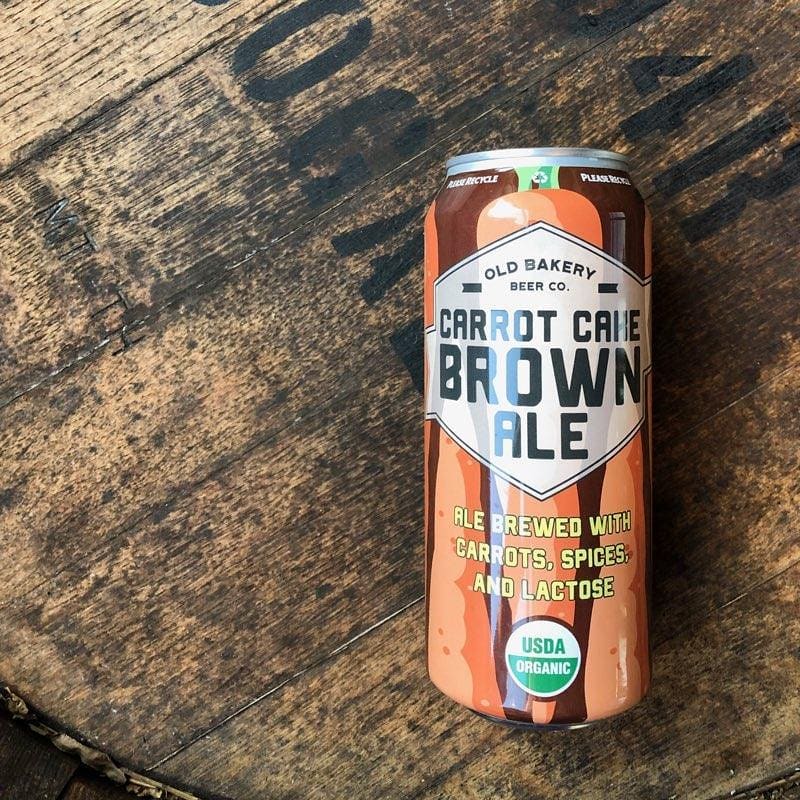 "Pastry Stouts have been big for a while, and we wanted to do something in that category," said Old Bakery's James Rogalsky. "We've always stayed away from pumpkin beers, but get a lot of requests for them. So, this is our foray into that. Carrot Cake is a personal favorite, so we tried it out."
Carrot Cake Brown Ale is very different from most of Old Bakery's other beers. Brewed with carrots and a blend of spices, it also contains lactose. Lactose is not fermentable by brewers yeast, so it leaves a sweetness behind in the beer after the yeast is done. It also adds some body and a creamy sweet character.
As described above, many of the pastry inspired brews we have seen are stouts, but Rogalsky decided to go another way. "I thought that a stout would be a bit heavy for the flavor profile we wanted, so a brown ale seemed more appropriate. We hand-picked 150 lbs of carrots from Earthdance Farm School in Ferguson, MO. Each batch got 50 lbs of carrots. We boiled, pureed them, and added them to the mash."
Tasting Notes
The result is pure pastry heaven.
On the pour: Dark brown, should be fairly clear. Off-white head.
On the nose: Mostly spices including cinnamon, nutmeg, ginger, vanilla. Not much from the carrots.
On the tongue: Similar to the nose. Spicy, but with a mellow, vanilla finish. Sweet.
Label Art
The label art is carrots in the ground. The artist was Mike Hagan.
Carrot Cake Brown Ale is available right now inside the Old Bakery Taproo, and will be available around the St. Louis region beginning the week of October 7th.
More From Drink314