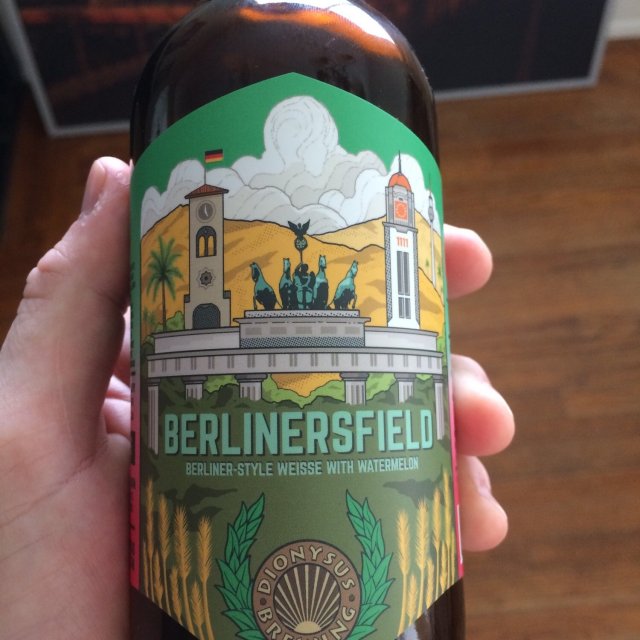 Drink314 is proud to announce a new partnership with the beer app Tavour. Tavour makes it possible to access and discover the highest-rated craft beers from all over the world through a mobile app experience. Drink314 readers will have the chance to open an account and receive $10.00 after spending $25.00 on the Tavour app. Just enter the code Drink314 during signup or on the "promos" page before your first purchase.
---
Download the Tavour mobile app for iOS or Android and the beer is yours in just a couple of clicks.
Growing up, there was one summertime snack that everyone indulged in to beat the heat: freshly-cut watermelon topped with a sprinkle of coarse salt.
Those of you who have tried this delightful combination know what I'm talking about — the balance between salty and sweet makes every juicy bite pop on the palate!
But if you haven't tried it, there's no need to split your melon. The Sour experts at California's Dionysus made a sipper with the same beloved flavors: today's Berlinersfield with Watermelon!
Fall may be upon us, but this tart sipper is sure to extend your summer a few months longer with its refreshingly fruity, tart, and tangy flavors.
By fermenting their Berliner Weisse base with watermelon purée and a touch of sea salt, the brewers achieve a masterful complexity of sweet, sour, and savory in every sip. It's no wonder their palate-bursting creations earned them a prized spot on Untappd as one of the Top Microbreweries in California!
And today's 4.8% ABV watermelon refresher seriously brings me back to the good ol' days of chomping on juicy slices of melon — without the pesky seeds, of course.
Pour this effervescent brew into a glass and irresistible fruity aromas bubble up from the golden pour. The first sip is awash in tartness, with a wave of luscious watermelon sweetness flowing behind it to balance the pucker. The salinity appears on the end, making for a savory finish that will have your mouth watering for another sip.
Grab a bottle of this refreshing tangy delight, and have a slice of summer any time you want it!
LIMIT 6 PER MEMBER.
Limited Supply. Requests processed in the order received.
Dionysus Brewing Company – Berlinersfield W/ Watermelon – $9.99 for 1x375ml bottle
Style: Berliner Weisse, ABV: 4.8%