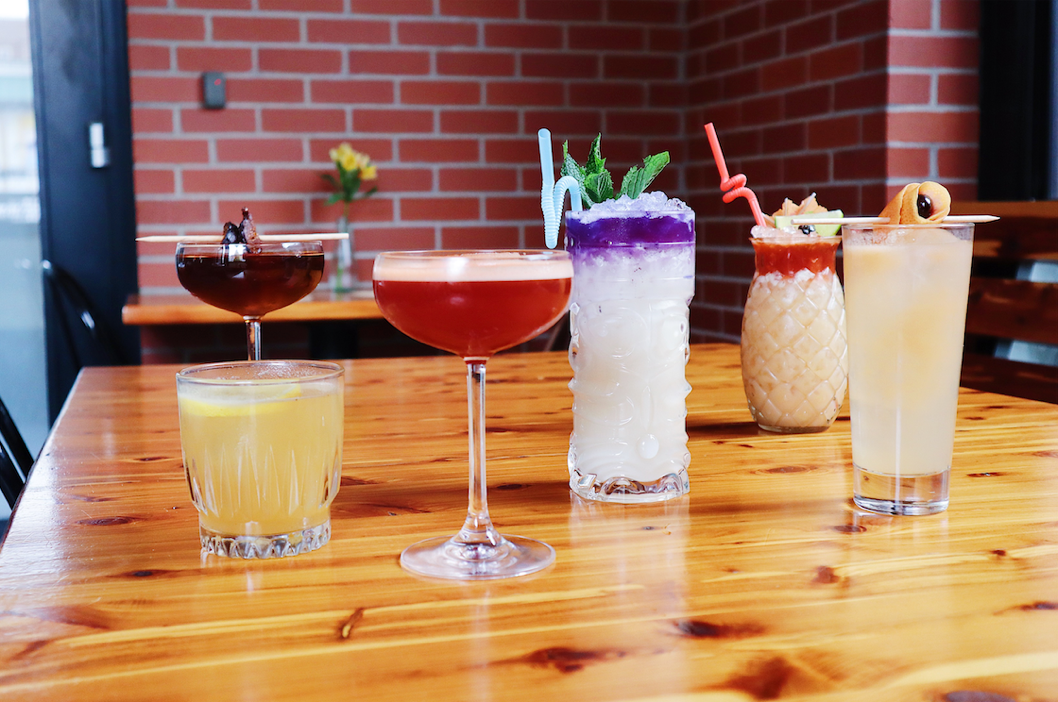 Everywhere I look, the new winter cocktail menus are debuting all across our fair drinkable city. And as each menu is released, the battle is clearly on to up the creativity and make sure no is bored with commonality in any way.
This week, Retreat Gastropub (2 North Sarah Street, St. Louis, MO 63108) announced today their new fall/winter cocktail menu. Travis Howard and Tim Wiggins, the team behind Retreat Gastropub and the new restaurant and bar, Yellowbelly, offer a new menu of eight "House Cocktails," each named after classic board games. The menu is available starting Halloween night, October 31.
The perfect winter warmer, the Sorry! cocktail brings the heat with Espolon Reposado, Angostura, Argo de Chile, Ancho Reyes, rhubarb, ginger and lime. Professor Plum offers a taste of the holidays with plum-infused rum, Damson gin, bitters and allspice as well as a tropical punch from passionfruit, coconut, and lime.
Queen Frostine features butterfly pea powder, an organic flower powder that turns from blue to purple when it interacts with citrus. The cocktail also features aged rum, orange, almond, persimmon, damiana and lime. And if you'd like to get in the true spirit of playing games, Guess Who allows a bartender to ask you 'yes' or 'no' questions pertaining to your "perfect cocktail," and then they get to create something for you.  See the full cocktail menu below.
Tim Wiggins says of the new drinks, "This menu is all about having as much fun with cocktails as you would playing your favorite board games. Everyone can relate to hunkering down in the winter and playing these with family and friends. These drinks celebrate those memories while keeping the flavors fresh and exciting."
LUXURY TAX
oak aged cachaça, bowmore 12 year, averna, sherry, fig, coffee bitters
MILTON BRADFORD
old forester signature, caperitif, suze, grilled pear, honey, lemon, black pepper
PROFESSOR PLUM
plum infused rum, damson gin, passionfruit, coconut, allspice, lime, bitters
QUEEN FROSTINE
aged rum, orange, almond, persimmon, damiana, lime, butterfly pea
BALDERDASH
neisson rhum, poblano, guava, grapefruit, sherry, lime, salt
GUESS WHO?
allow your bartender to ask you yes or no questions pertaining to your perfect cocktail
SHEEP FOR A WHEAT
japanese whisky, cynar, dry sherry, pimento dram, pamplemousse, house bitters
SORRY!
espolon reposado, angostura, argo de chile, ancho reyes, rhubarb, ginger, lime