In the past few weeks, I've written about the uptick in pastry stouts:
Charleville's latest allows you to have your cake and drink it too
Both of these cake beers are extensions from the popular dessert beers genre. Today's post harkens back to the original, with the upcoming news that Missouri Beer Company is set to release a new Imperial Milk Stout.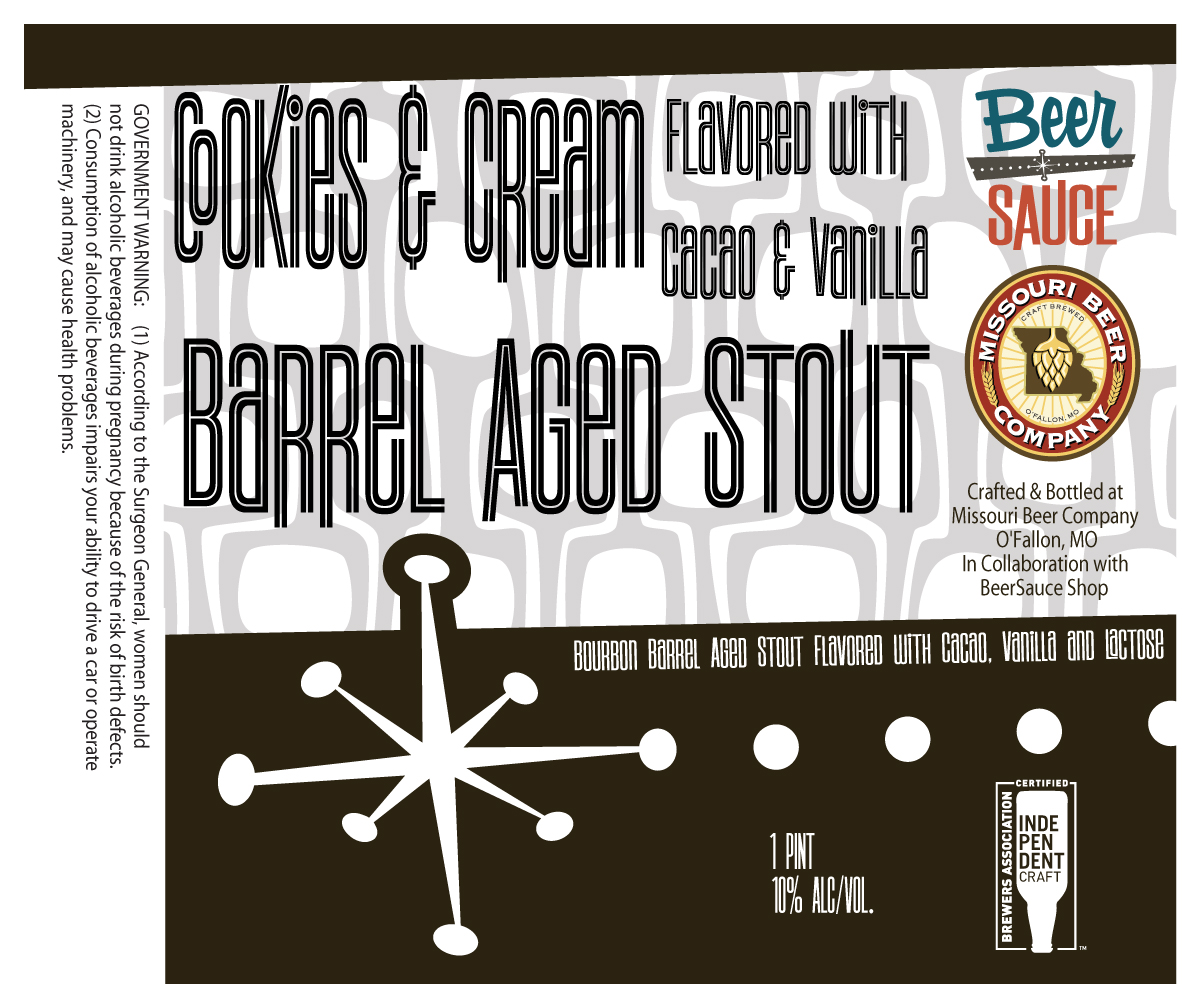 Cookies and Cream Bourbon barrel-aged Imperial Milk Stout will be next in a series of collaboration beers with the Beer Sauce Shop in St. Peters. This beer was inspired by the beer Missouri Beer brewed for St Charles County Craft beer week, a Milk Stout with Oreo cookies. It's going in 16oz cans next week and will be available only inside the taproom at Missouri Beer Company, and the Beer Sauce Bottle shop.
Cookies and Cream BBA will pour black, with both bourbon and Oreos on the nose.  On the tongue, you'll get full-on bourbon, chocolate, vanilla, oak, and a full mouthfeel.
Ingredients:
Yeast: British
Hops: CTZ
Malt: Lots
Other: Lactose
Food Pairings:
Cuisine:  Savory dishes, Ice cream
Availability:  Will be available in the Missouri Beer taproom, the Beer Sauce shop, a few select accounts.
Format: Cans and draft
Glassware:  Goblet, Tulip
Recommended Serving Temp:  38 -45