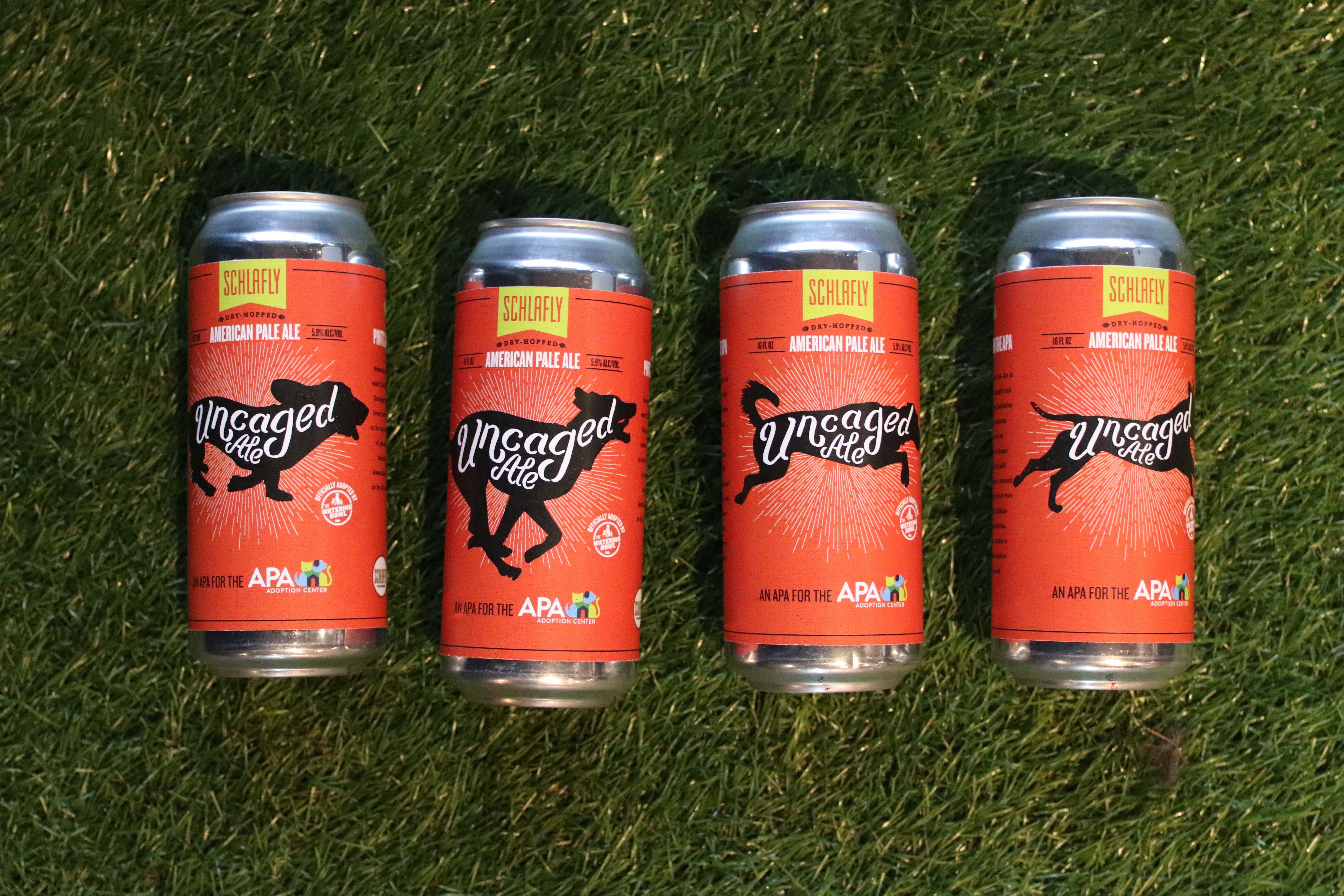 Sometimes you just have to let your obsession take over and let it get the best of you.
"It's no secret that we are pretty obsessed with our rescue animals around the brewery," says Head of Marketing at Schlafly Beer Wil Rogers. And that obsession will hopefully lead to a lot of unwanted pets finding new, forever homes.
This week, Schlafly announces the release of Uncaged Ale, a new can offering in partnership with The Watering Bowl to support the APA (Animal Protective Association) of Missouri. The brewery announced the partnership on National Adopt a Shelter Pet Day. A portion of proceeds from four-packs of the 16-ounce cans will benefit the APA.
"We started serving Uncaged Ale on draft this fall, and the support of the community has been amazing. And now, you can get outside with your own furry friends this summer and enjoy a beer that supports rescue pets in your own backyard."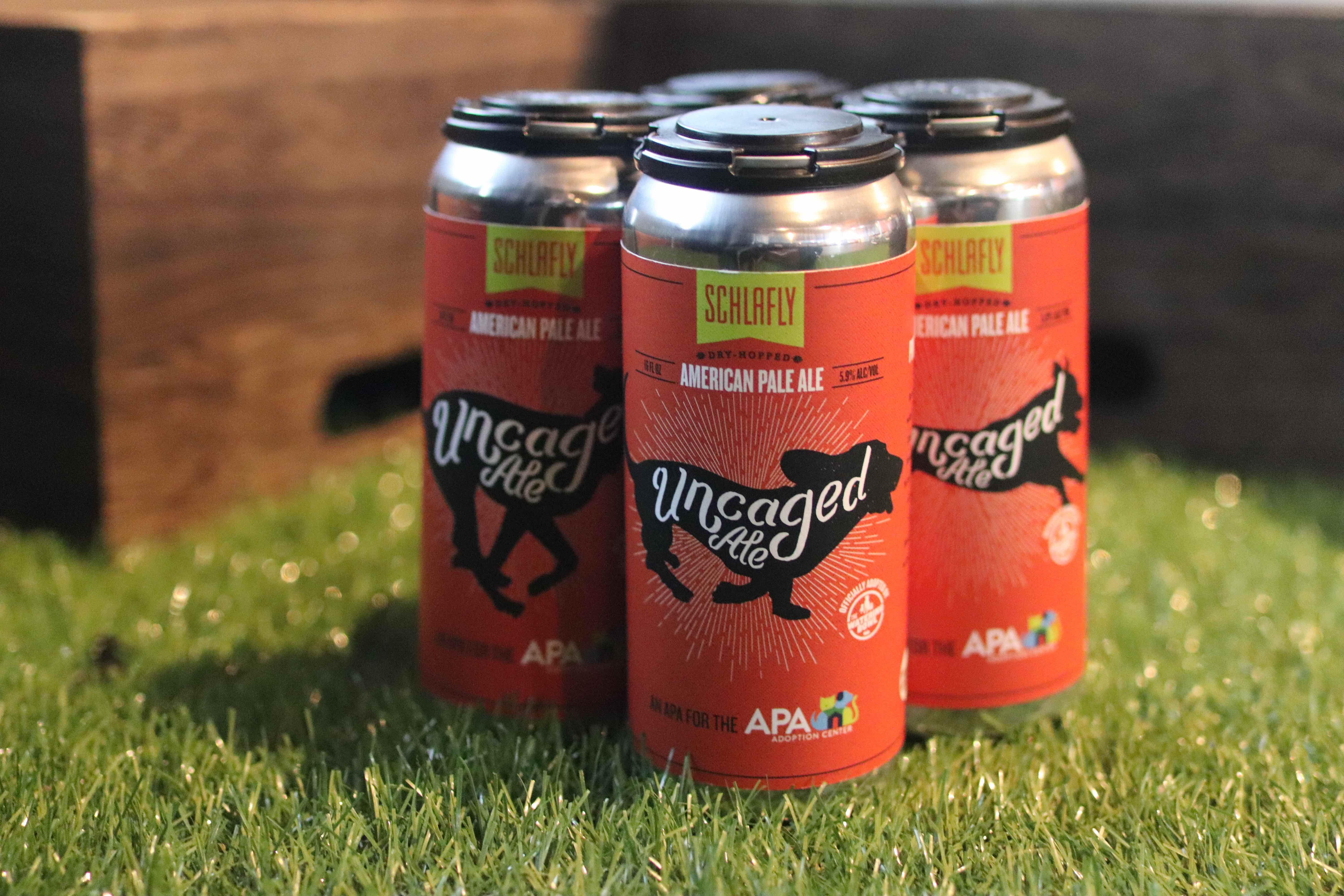 Brewed for both beer and dog lovers alike, this American pale ale is charged with hops and malts to create a bold, balanced beer. After fermentation, the brewery circulates the beer continuously for two days through dry hops for a crisp, refreshing and satisfying ale (5.9%, 50 IBUs).
ALSO: Schlafly putting popular Hefeweizen variant in cans for summer
Schlafly worked closely with The Watering Bowl, the APA, and their branding firm, Darling Brand Makery, to develop the can packaging – a true collaboration among esteemed St. Louis organizations. Each of the cans in the four-pack features the shadow of a different four-legged friend as well as a message about how the beer helps shelter pets find loving homes.
This release also follows Schlafly's steady addition to its can lineup, including 12-packs of 16-ounce cans of Pale Ale and White Lager, as well as canned Proper Cider: Raspberry, the brewery's Hop Allocation Series, and Ale d'Or in partnership with Saint Louis FC. Uncaged Ale will be available for $8.99 in 4-packs of 16-ounce cans across the state of Missouri.
ALSO: Beer honoring historic Apollo 11 flight, landing in St. Louis soon
Beer Bash is perfect introduction to the Southern Illinois Beer Trail
Ultimate 6'er | Appreciating the unappreciated dark lagers of summer