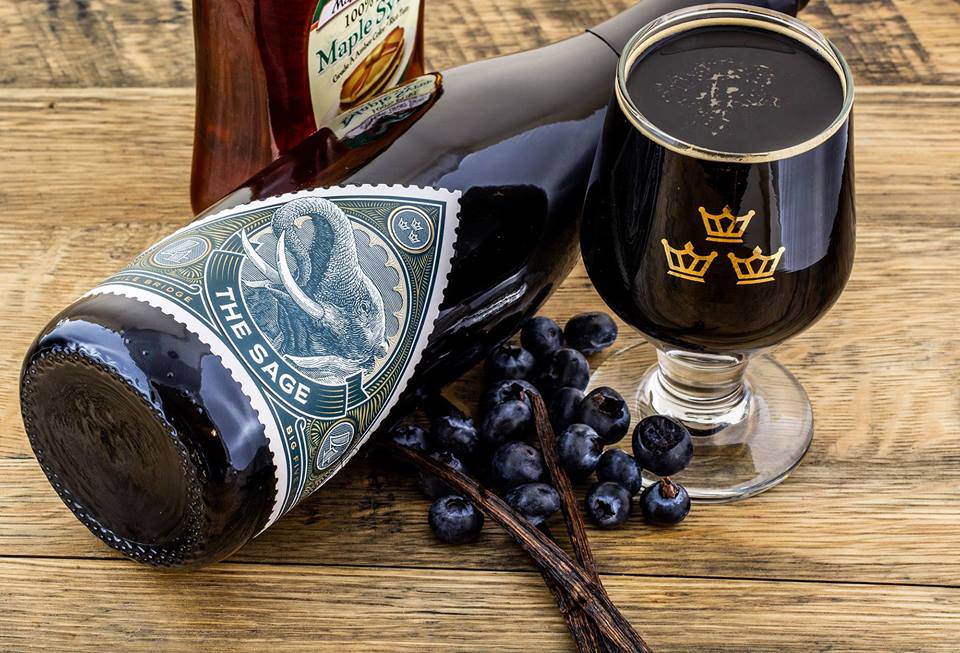 Six Mile Bridge is ending 2018 with a kick, releasing its last remaining bottles of the original 726 created for The Sage, the 4th of 5 in their Big Five Series celebrating head brewer and co-owner, Ryan Sherring's South African heritage.
The Series
The Big Five Series pays tribute to the big five animals of South Africa. Traditionally, they received this grouping as they are the most dangerous animals to hunt on foot due to their size and/or quick agility. Today, several of these animals are on the endangered list and no longer allowed to be hunted. If you travel to South Africa, these have been transformed into the top 5 animals you seek to see when going on safari as they are all magnificent and beautiful creatures. Through this series, Six Mile Bridge wants to celebrate these animals as well as tie back to Ryan's roots.  All beers in this series are big, robust, complex and barrel aged—mimicking certain characteristics of each animal.
The Sage
While previous beers in the series have been inspired by the cape buffalo, black rhino, and the leopard, The Sage finds its inspiration from the African Elephant.  Not only one of the largest animals on the planet, African elephants are also intelligent and compassionate creatures. African tribes recognized and honored the emotional characteristics of elephants and learned from these magnificent beasts. They are big, bold, complex and wise—hence, "The Sage"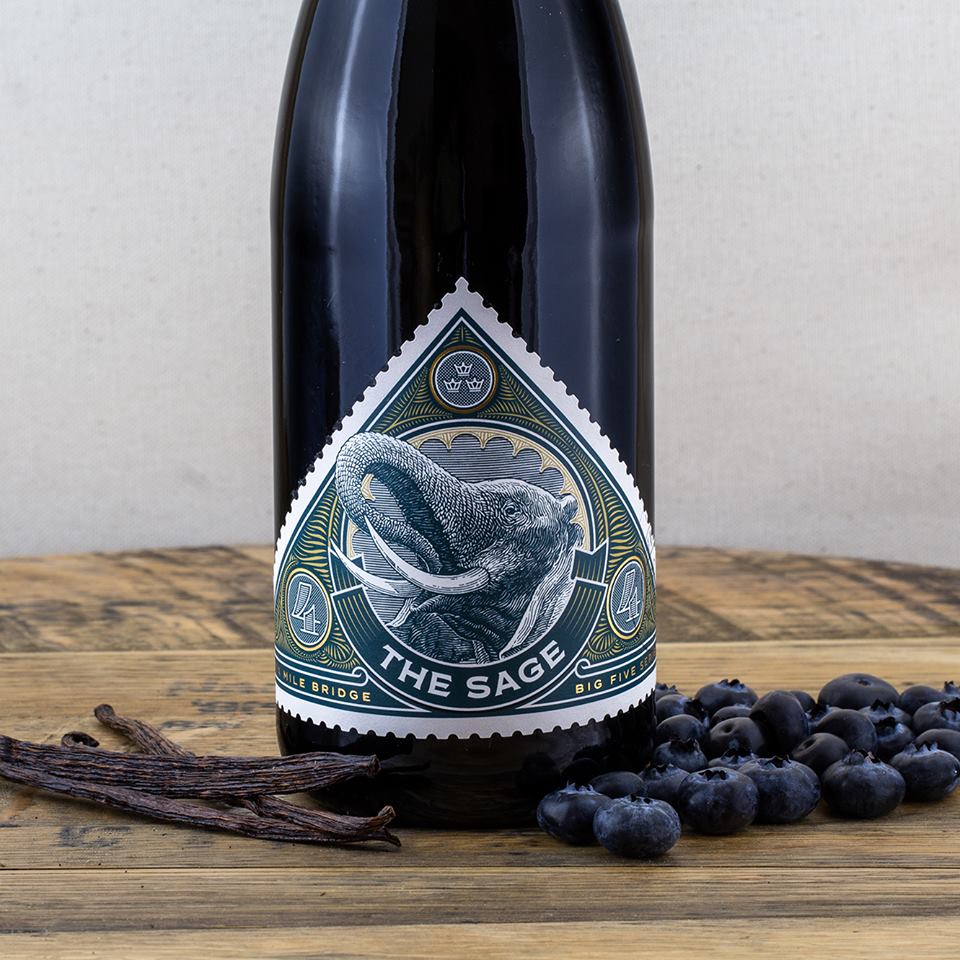 The Label
This bottle's art is unique and stunning.
All of the labels in this series were designed by a South African design firm, Monday Design. They contracted with a local South African illustrator to illustrate each animal in the series specifically for each label.
The label is reminiscent of South African money as well as a postage stamp indicating travel or coming from far away.
There is a small rubber stamp emblem on the right side of every label—this is a replica of what the SA border patrol will stamp in your passport upon entry to the country.  The triangle shape of the label keeps with the triangle theme of our logo.
The Beer
The Sage is an imperial stout aged in maple bourbon barrels, originally Heaven Hills bourbon and then maple syrup after that.  Madagascar vanilla beans and fresh blueberries are added to the aged beer to give it a complex, yet well-balanced flavor profile.
This is perhaps the most complex in the series that Six Mile has brewed so far. Because they brew with all natural ingredients, the flavors aren't overpowering and lend themselves well to a balanced finish without being too over-the-top.
On the pour – this beer is thick and black as night. You'll get a slight brown head off the top. It's a barrel aged beer, so the carbonation will be low, but its there.
Allow this one to warms up in your glass for a bit, as this beer changes flavor profiles and different ones become more pronounced which makes drinking the beer a real experience.
Which, is what you want with a beer as big as this one. 12.5% ABV to be exact. On the nose, you'll get bourbon, chocolate and marshmallow, but as it warms up you will get more of the maple.
Six Mile Bridge has a very limited number of bottles for sale for $20/bottle, with a limit of 1 per person. The brewery is located at 11841 Dorsett Road in  Maryland Heights, Missouri. Click here for hours.