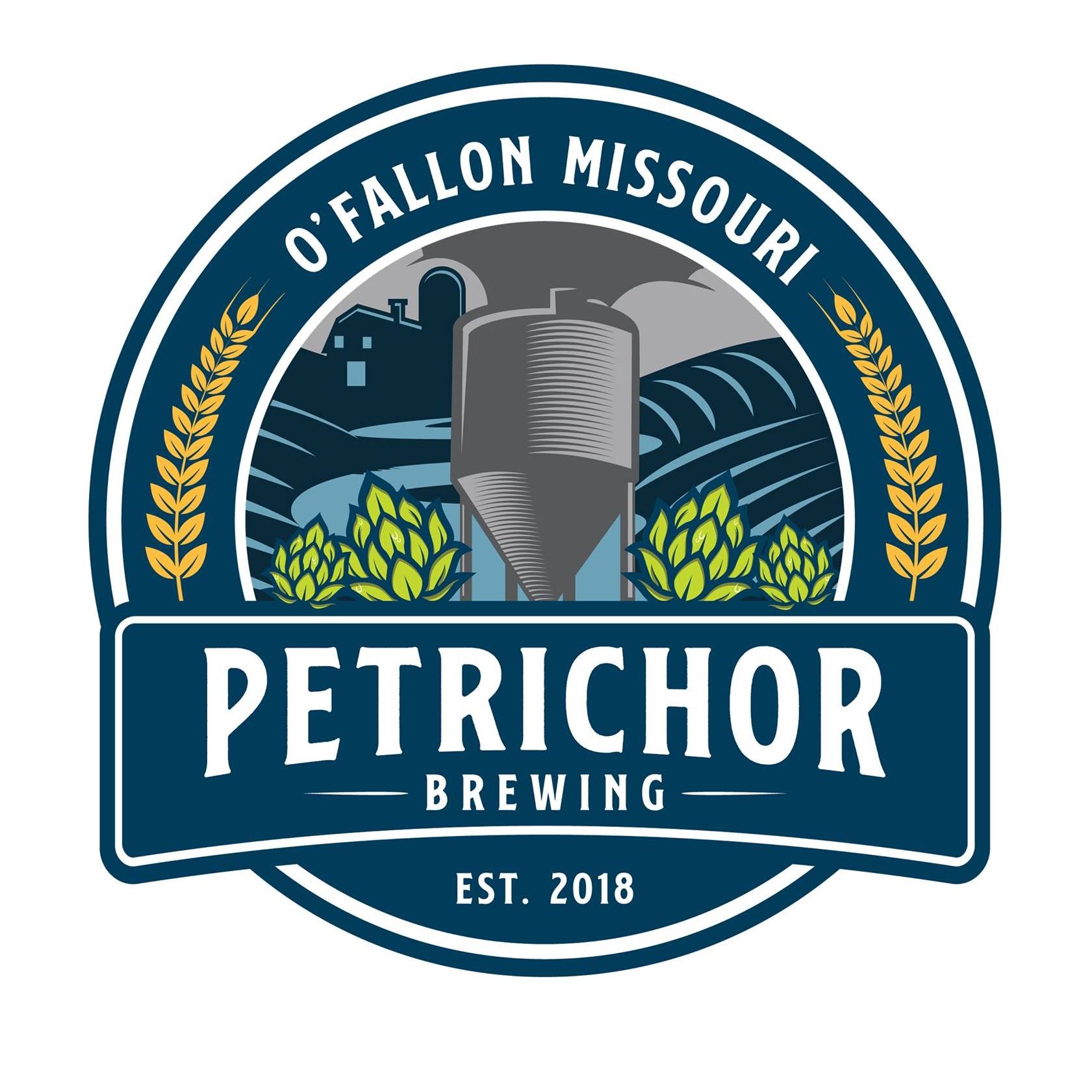 We are already getting a good feeling about the year of beer, that will be 2019. If all goes as planned, the first new brewery to join the  St. Louis brewing community will be Petrichor Brewing, in O'Fallon, Missouri. While no official grand opening announcment has been made, one good indication of an impending opening is that the brewery is hiring!
The Backstory
Petrichor Brewing was founded in December 2017 by two brothers who both share a love for craft beer and the Midwest. Brothers Jonathan and Michael Crowell started brewing together to celebrate Jonathan's birthday on an annual basis.  Through trial and tribulation eventually, a stout made its way through their drunken stupor.  Sharing many pints and six packs, the pondering of the idea for opening a bar evolved into crafting their own purpose and a pipe dream, owning a craft brewery.
Michael Crowell is the head brewer and has been brewing for over seven years.  Though mostly brewing for personal consumption, the minor successes that did come, quickly grew into a love for the hobby.  Before homebrewing, Crowell had the desire to produce wine and even began planting a vineyard in Wentzville.  This led to research on the science of the fermentation process and the chemical reactions that occur therein.
"The only downside of wine is that it basically gives one the chance to produce it within a small window of time," said Crowell. "Homebrewing, on the other hand, can be done year round due to the accessibility of ingredients."
Thus evolved an ever-increasing passion for the brewing industry as a whole to the point at which Michael was working at two wineries and a brewery to not only learn about the process but to gain invaluable experience with those that are at the forefront of beer and wine design.
The Name
You learn something every day.  Petrichor, [pe, trīkôr], is defined as the pleasant smell that frequently accompanies the first rain after a long period of warm, dry weather.
"We feel that we get the same effect when we combine our grain, hops, and water when we brew," said Crowell.
The Brewery
After two previous locations didn't work out, the Crowell's selected a stand-alone building in the Winghaven neighborhood that was once a popular restaurant for the brewpub's home.
The brewpub, located in the neighborhood of Winghaven at 7434 Village Center Dr. O'Fallon, Missouri, will focus primarily on providing its patrons with American style craft beers. The brewpub will also feature a light menu including pizzas and popular pub fare. The space is over 4,100 square feet that includes an additional 1,100 square feet of patio space. Some of this space will be available for private events.
Brewing will commence on a 5 barrel brewing system. The brewery will have full capacity of 25 barrels at any given time.
The Beer
The brewing process for the Crowell brothers is about getting the most classic style right and making it the best example of whatever beer you're trying to make.  It is fun to experiment and make variations of different styles, but having a solid, classic ale is really their immediate goal.  After that, we can expect them to break that down into specialty beers that really compliment the original product.
"We plan on honing in on specific American ales that really pay homage to classic styles," said Crowell. " We want a great product that is malleable as well.  We are also going to try and produce a few barrel aged beers, but that is down the road."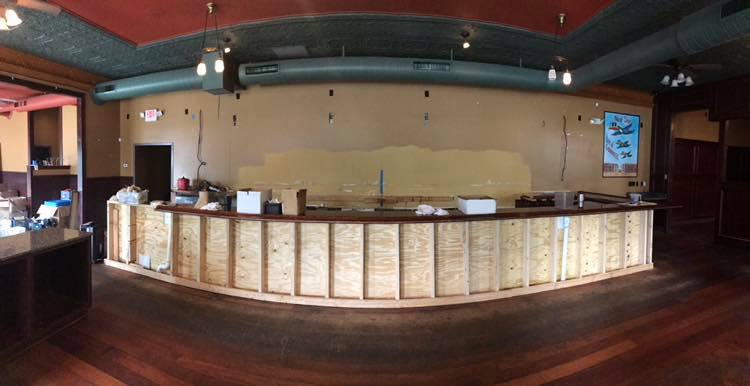 To start Petrichor Brewing will be produced for in-house consumption.  They are hoping to get a Crowler and patrons are welcome to bring in growlers also.  The plan is to have 24 taps with a goal to fill at least half with their own product.
While construction continues, the Crowell's have partnered with Tait Russell at Charleville, and other brewing friends, where they have their first beers a brewing.
"Currently we have a Porter bubbling away at Charleville," said Crowell. "Since we are waiting on our system we're contract brewing at a few different locations around the city.  We don't have names yet for our beers, but it's something we're working on."
Again, if all goes well, Petrichor should open with a robust beer menu:
Porter – a strong, but drinkable, robust porter
Vanilla Porter – porter aged on vanilla bean
Stout– a medium-bodied, flavorful cream stout
Chocolate Stout – stout aged on cocoa nibs
Wheat – a very easy drinking American wheat beer
Hoppy Wheat – dry-hopped wheat beer
Blackberry Wheat – wheat beer aged on blackberry must
Red Wine Wheat – wheat beer aged on red wine must
IPA – a sweeter IPA light-bodied, we call it the beginner's IPA, very drinkable
Blonde – the light blonde…our call to those that only drink Inbev.
How will they fit in?
The dream is that Petrichor Brewing will compliment the other breweries in the area.  St. Charles County is rather large and has the population to sustain another brewery.  "We hope to be the neighborhood brewery and welcome any and all patrons regardless of indulgence," said Crowell. "This is why we'll have 24 taps, but not just beer.  We are working with local producers of wine, spirits, and cider to have on tap as well!"
Likewise, the brothers are in the planning, planting stages of producing their own barley on the family farm in Texas.  The goal is to produce enough barley to have their own base malt.  Likewise, they are planting over 50 hop rhizomes on their family farm in St. James, Missouri and as previously mentioned Michael's vineyard will be producing the fruit for their Red Wine Wheat, which actually is the only beer with a name so far: Aurora.