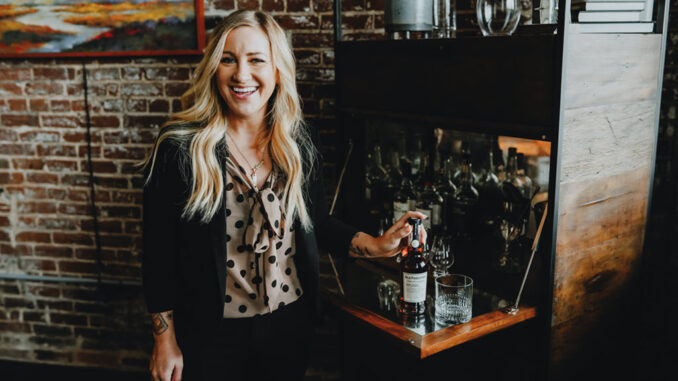 Jackie Zykan, who grew up in Florissant and is a graduate of Incarnate Word Academy, is the master taster for Old Forester bourbon.
Zykan and Old Forester Distillery are introducing 'The 117 Series" a new product line that pays homage to their recently completed distillery on Whiskey Row.
The 117 Series inaugural release is called High Angels' Share. The new series is directed by the distinctive palate of Zykan. This initial release will showcase the many facets of the Old Forester flavors and its label will bear her name, making this the first bottle in the brand's more than 150 year history to feature a woman's signature.
The 117 Series: High Angels' Share showcases a selection of barrels that lost exceptional volume to evaporation in the aging process. This first batch is made up of 27 barrels ranging in age from the youngest at 4 ¾ years to almost 7. Contributing to the loss is the fact that all Old Forester barrels are heat cycled in the barrel warehouse during the maturation process.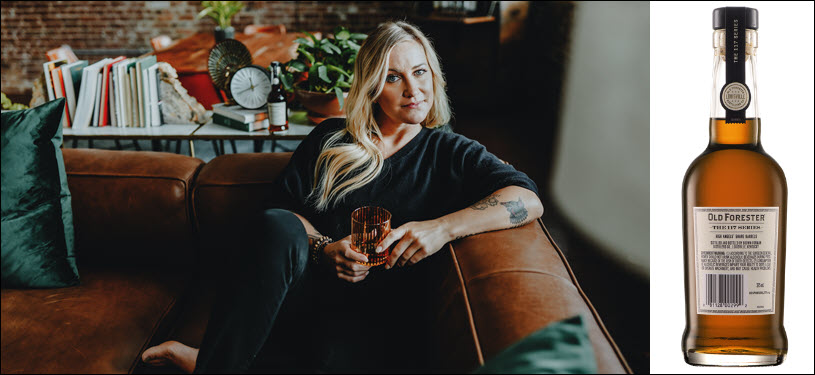 Zykan says the result of this highly concentrated liquid is a bourbon that is rich and multidimensional, layered with dark flavor notes, dried fruits, and unexpected herbaceous qualities. Given the dense concentration of flavors in the liquid, air, water or an ice cube allow this whisky to open and unveil unorthodox character. This release examines the unfettered qualities presented in low-yield barrels, showing Old Forester consumers an unencumbered look at this specific facet of the aging process.
"Creating The 117 Series has been a labor of love and seeing my signature on the label is one of the highlights of my career. My mind is exploding with the endless possibilities of this smaller scale of experimentation and innovation," said Zykan. "This series presents an opportunity to pull the curtain back and share the isolates of the blending process to help deepen the understanding of how variants in maturation affect the flavor profile. We're playing in uncharted territory here and those who love Old Forester as we do will have the chance to explore with us."
Old Forester, The 117 Series, High Angel's Share
Old Forester The 117 Series bottled at 110 proof (55%ABV) is available now at the distillery but supplies are limited. Due to social distancing requirements and in-store capacities, a limited number of tickets will be issued daily for fans to purchase up to four bottles of The 117 Series. Tickets must be redeemed the day they are received. This 117 Series release has a suggested retail price of $49.99 for a 375ml bottle at Old Forester Distilling Co. and in limited quantities at select Kentucky retailers.
More From Drink314