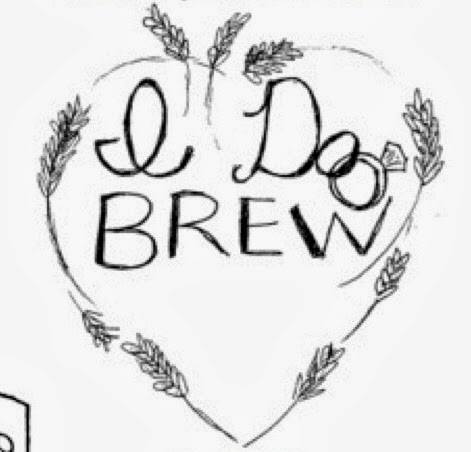 I love beer. I especially love beer with a story. That is why I created the Beerography series. Telling the story about the beer, to me, makes enjoying the beer even more fun.
Next week, Alpha Brewing Company will debut the latest incarnation of its annual, I Do Brew, beer, with quite a story behind it.
The Backstory
Head brewer Derrick Langeneckert and his wife Danielle got married the year after the brewery opened. Since then, the Langeneckert's brew a beer for each other around the time of our anniversary, January 15th.  Danielle brews a Belgian triple called I Do Brew inspired by the style that got her into craft beer and the beer passion they share.
The Beer
The base recipe is the same year over year. This year's batch is a clean traditional version with sweet Spanish orange peel and coriander, other years it has been barrel aged or other spices added. It's their 5th wedding anniversary this year, so Danielle decided to go back to traditional.
This year, I Do Brew will be released Crowlers rather than bottles, but the Crowlers for this beer may feature the original bottle's label, which was a drawing Danielle made the first year while they were brewing I Do Brew.
On the pour,  I Do Brew is a clear amber with a white head.  On the tongue, it's expected to be balanced, nuanced with sweet citrusy spiced ale. It's a pretty big beer at 8% ABV and 40 IBUs. Expect a very clean, traditional Belgian tripel, a good warming beer in the winter that isn't too dark or heavy.