After watching the St. Louis Blues give up 10 goals in their first two games, at home, I've decided that before things get out of hand, one solution could be that the team simply needs more beer.
This season, the organization not only revamped its roster but its craft beer choices as well, adding a new beer destination called Brews In The Lou, featuring Urban Chestnut, 4 Hands, Schlafly, Civil Life, Charlesville, Six Mile Bridge, Perennial and Old Bakery. The venue is located in Portal 25.
So, why stop there.  Now let's officially bring it all together, just in case pairing beer to specific players is actually the key to finally winning the Stanley Cup.
Luckily, we have six incredible beer pairings to pair with six of the top Blues players this season. Every ABV matches the number of the player so you won't lose track of them on the ice no matter how many beers you decide to drink!
---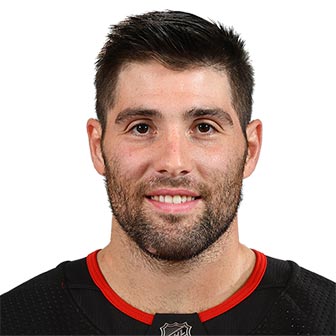 Pat Maroon | #7 | LW | 6′ 3″ | 225 lb | Age: 30
A St. Louis native, Maroon get the honor of leading off our list. Maroon doesn't just score goals, he gives the Blues some much-needed blunt force assistance in front of the net and around the ice. When Ryan Reaves was traded to Pittsburgh last summer, the Blues suddenly got very fast and thin on the attack. Maroon has averaged 165 hits per season the past three years. He will move people around.
Ugly Hockey Christmas Sweater Stout | Center Ice Brewery | 7.0% ABV
One of my favorite winter beers. A robust stout with notes of autumn spice and dark chocolate that is brewed with bourbon barrel-aged maple syrup.
---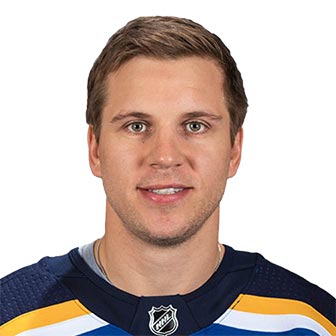 Brayden Schenn | #10 | C | 6′ 1″ | 200 lb | Age: 27
In his first season as a Blue, Schenn set career highs with 28 goals and 42 assists. This season, he is part of a new core of centers that should continue to give the Blues a powerful punch down the middle of the ice. 
Kofe Coffee Stout | Narrow Gauge Brewing | 10% ABV
Known as the premier St. Louis brewer of the New England style of IPA's, Narrow Gauge shows its skills in creating an impressive Imperial Stout, with this on aged on Blueprint coffee.
---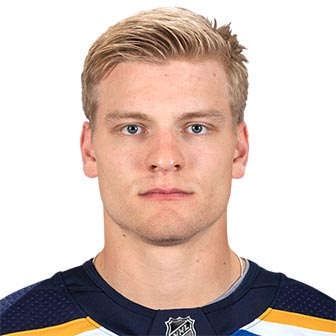 Colton Parayko | #55 | D | 6′ 6″ | 230 lb | Age: 25
A late bloomer, Parayko was a third-round pick in 2012 after playing junior hockey in his native Canada and three seasons at the University of Alaska-Fairbanks. He's got an absolute cannon for a shot, and is a great weapon for the Blues when it comes to scoring from the blue line.
Perfect Storm Pale Ale | Good News Brewing Company | 5.5% ABV
Regarded as a very well balanced pale ale. This sessionable beer is smooth, clean, crisp and malty enough to keep you interested during a good session of beer drinking.
---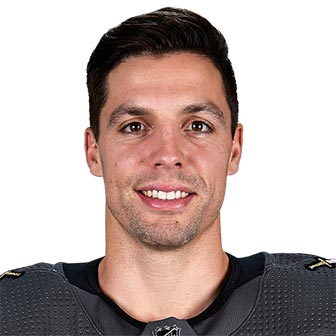 David Perron | #57 | LW | 6′ 0″ | 200 lb | Age: 30
Perron's NHL odyssey has taken him all over his native Canada and the United States. But he always seems to find his way back to St. Louis.
The 30-year-old Perron is beginning his third stint with his first NHL team after signing a $16 million, four-year deal with the Blues. When it came time to pick a new home this summer, the veteran winger opted for an old one.
Crowd Surfer | Heavy Riff Brewing Co. | 5.7% ABV
This soft and juicy New England Pale Ale is made with Motueka hops from New Zealand. Hazy as you would expect, this light but balanced beer has just amount of the juice you'll want from the style. 
---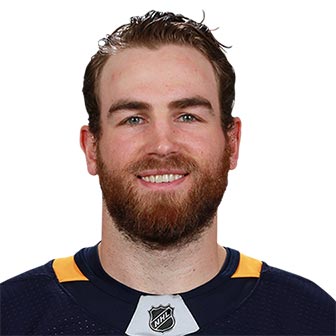 Ryan O'Reilly | #90 | C | 6′ 1″ | 216 lb | Age: 27
St. Louis was active this offseason, highlighted by a blockbuster trade with Buffalo that netted the skilled O'Reilly. The 27-year-old center had 24 goals and 37 assists in his final season with the lowly Sabres. Playing for the refurbished Blues, he could be headed for a big year.

Ale Mucho Hoppo | Charleville Brewing Co. | 9.0%
A big year deserves a big beer. This beer is Hop headed and heavy-handed with 100 IBU. This Luchador is not known for subtleness. In Fact, it's Ale Mucho. Aggressively Hopped with Chinook, Columbus, Tomahawk and Zeus.
---
Vladimir Tarasenko | #91 | RW | 6′ 0″ | 225 lb | Age: 2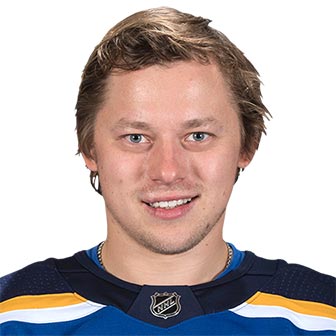 Tarasenko led the Blues with 33 goals and was second on the team with 66 points last season. St. Louis lost Game No. 82 to miss the playoffs by one point and has gotten past the second round of the playoffs just once in Tarasenko's six-year career. In 421 regular-season games, Tarasenko has 178 goals and 172 assists for 350 points.
Woodside | Perennial Artisan Ales | 9.1% ABV
I have to admit, finding a local 9.1 ABV beer was tough, but thankfully the mad genius' at Perennial came through. Their Woodside Tripel is bright, crisp Belgian-style Tripel brewed with local Woodside Urban Honey from Maplewood, Missouri.
---