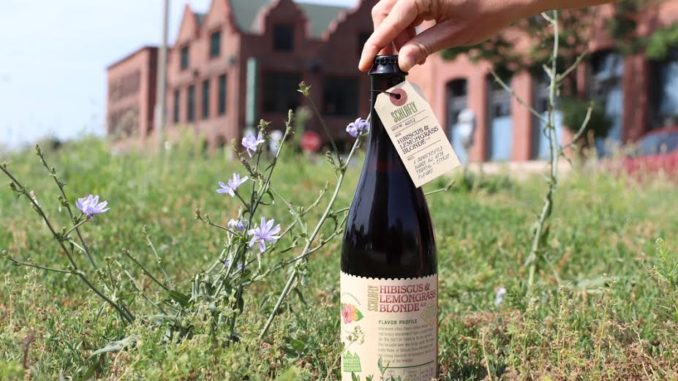 We have all made mistakes. Mine was listening to Mike Green in 1984, when he said it would be cool to add blonde streaks to my hair, and that the girls would dig it. The girls did dig it, but I hated it. I swore I would never go blonde again.
While I'm not exactly breaking my vow here, I am willing to go with Blonde, with this new release from Schlafly. I've not been a huge Blonde fan up to now, but I'm excited for what this one might bring as they combine two of my favorite flavors into this new ale.
Hibiscus & Lemongrass Blonde Ale, will also be the latest beer in the Cellar Selections Series. Perfect for warmer weather, this citrus-forward, blonde ale sips like a summer cocktail and will be available beginning Friday, June 29.
"Don't be fooled by its airy approach," says Founding Brewer Stephen Hale. "It's a versatile brew with assertive hops and a serious depth of flavor. You get a punch of citrus without any actual citrus at all. The tropical, fragrant lemongrass gives aromatics of lemon while the hibiscus lends complex berry-rich and tart lemon flavors."
Not a big beer in any way, it rings in at just 4.7% ABV and 25 IBUs, which makes it a sessionable summer beer, perfect for the backyard, float-trip or family barbecue. Expect to pay about $13.99 for one 750ml bottle.
Hibiscus & Lemongrass Blonde Ale is the fourth beer in Schlafly's 2018 Cellar Selections, following Paloma Gose, Raspberry Chipotle Brown Ale and Kentucky Mule Ale. This year's selections are a creative collection of beers utilizing unconventional ingredients, many inspired by cocktails.
Schlafly's Kentucky Mule Ale was even recently named one of VinePair's Best Cocktail-Inspired Beers.