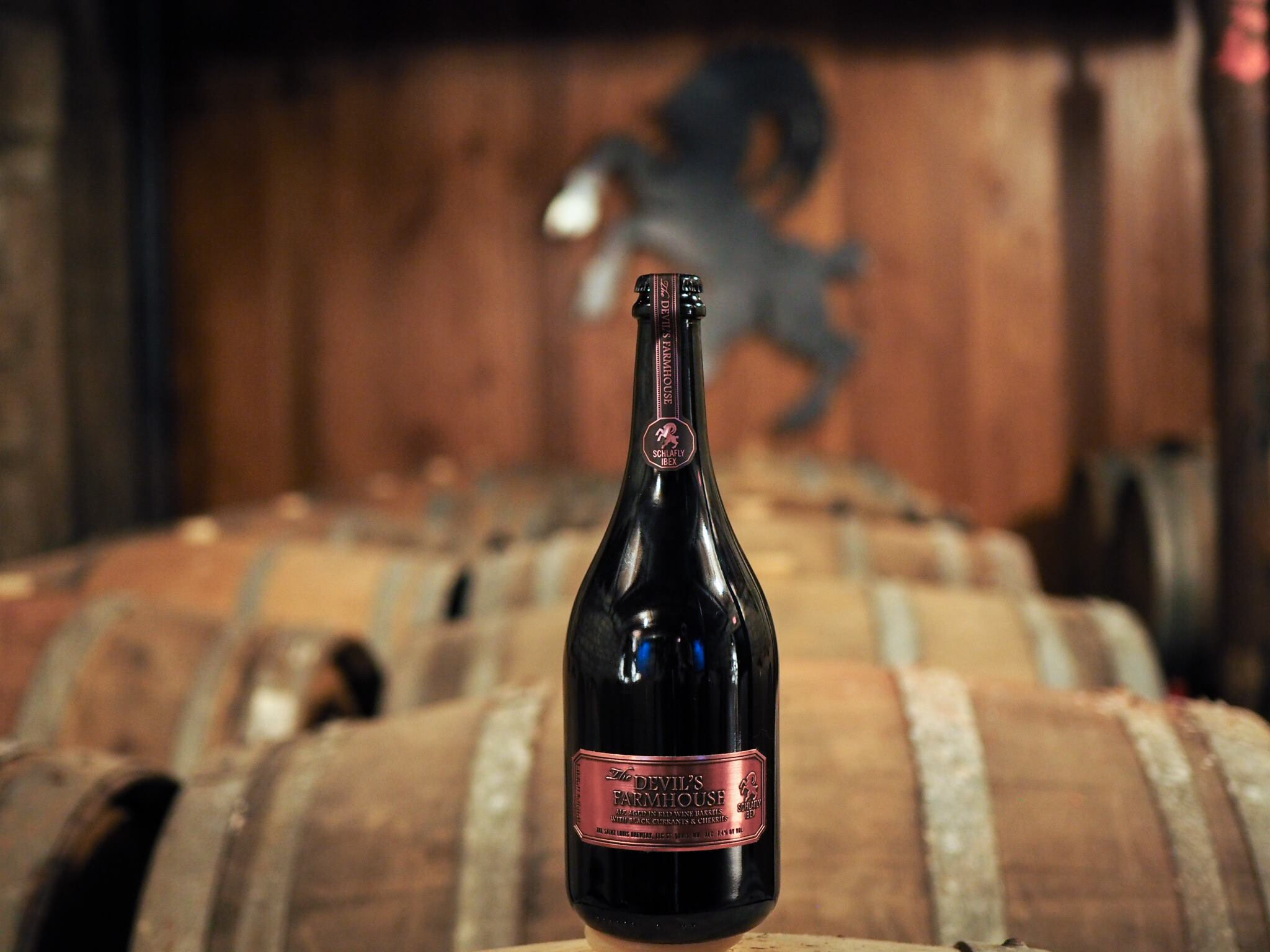 End big. End strong.
That is what the folks at Schlafly are doing to round out the beer year that was 2017.  To cap it all off, they're releasing their next Ibex Rare with the debut of The Devil's Farmhouse, a dark, farmhouse-style ale.
Devil's Farmhouse will be released on Friday, December 22 beginning at 11 a.m.
At 7.5% ABV / 10 IBUs, The Devil's Farmhouse has a super rich and complex flavor profile. Its intriguing grain bill (which includes rye, wheat and dark malts) sets the stage for Brettanomyces wild-yeast fermentation, followed by a secondary fermentation and aging with black currants and sweet cherries in red wine barrels for 18 months. The result is deep forest flavors of the fruits with the character of a farmhouse ale.
The exclusive release of The Devil's Farmhouse at the Tap Room will be the first chance to purchase the beer before a very limited distribution. Bottles can be purchased when the Tap Room opens at 11 AM until the allotment is gone.
Each bottle is $30, and there will be a 3-bottle limit for purchasing.