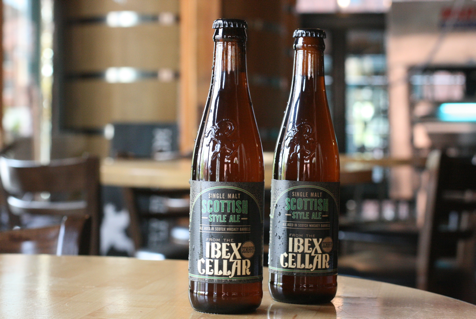 What a journey.  A year and half to be exact.  That's how long I've been following Schlafly's "From The Ibex Cellar Series.  My journey began with a rare tour into the famed room beneath the historic Tap room downtown St. Louis with my friend and local brewing legend, Stephen Hale.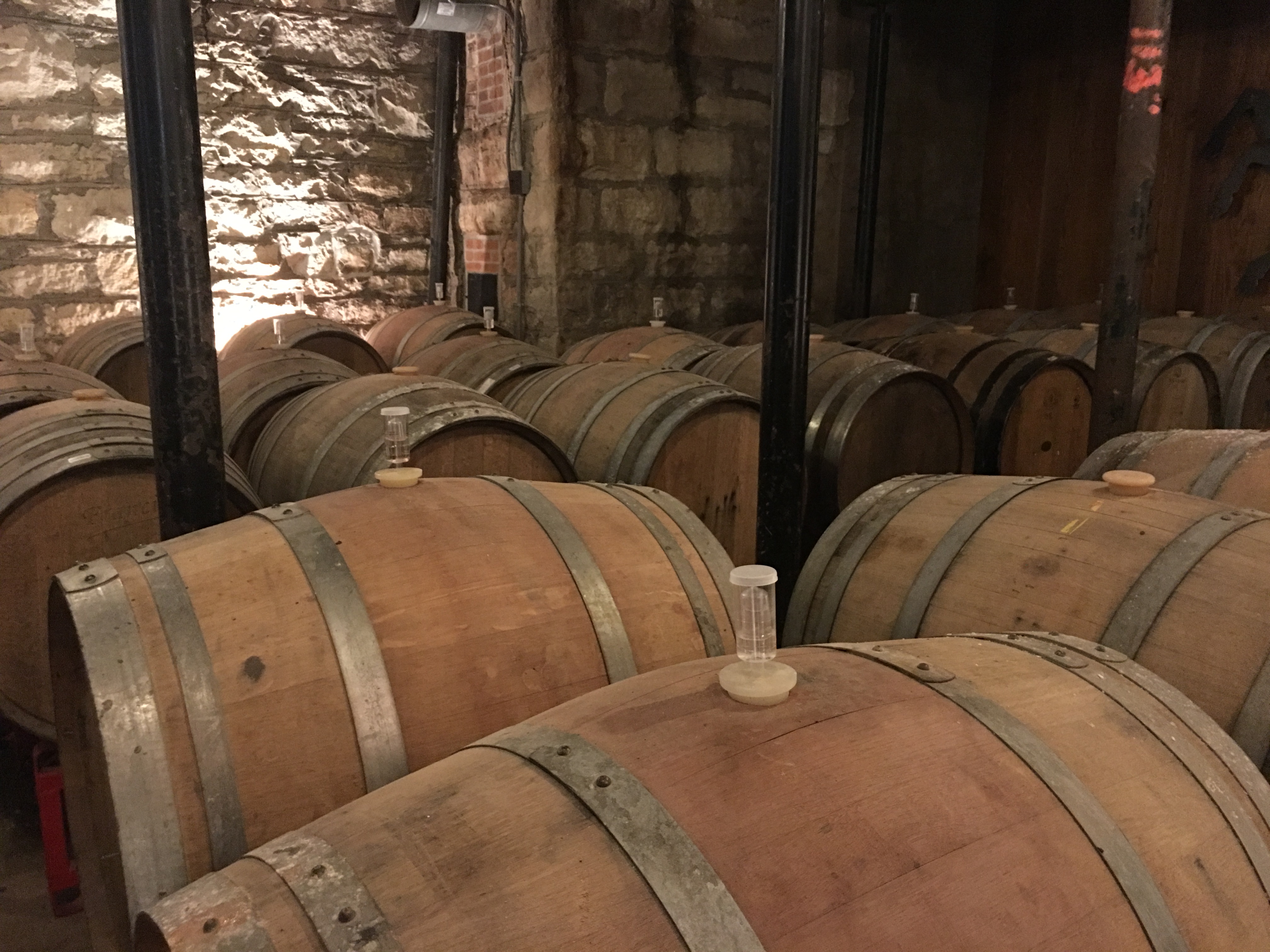 On that day, we tried the Barrel-Aged Imperial Stout, the first of six bold hand-crafted beers that went to include the Imperial Coffee Stout, Local Oak, Gooseberry Gose and Barrel-Aged Pumpkin Ale. And now bookend to the series is finally here.
The Single Malt Scottish Style Ale will be available starting this week.  When it does, I'll post up a review of this heavy (ABV: 10.2% IBU: 25) beer.
Meanwhile, here's some background to chew on till we have some beer to drink.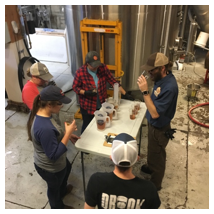 Schlafly first brewed the beer for its 21st anniversary in 2012, but this "From The Ibex Cellar" release allowed the current Schlafly brewers to further define the flavor profile. The team's single sourced barrels are from Ardbeg Distillery in Scotland, well-known for their high quality, 10-year old Scotch whisky.
Upon arrival, the golden ale was put in the barrels almost immediately to capture as many peaty, smoky nuances as possible. While the batches slumbered for four months in the barrels, the team brewed two more batches of the beer to blend with its barrel-aged counterpart.
Head Brewer Jared Williamson explains, "The first time that we brewed this beer, it was pretty much carbonated scotch. We wanted to approach the project a little differently this time. We conducted a series of blending tests which was a combination of different ratios of the barrel-aged versus non-barrel aged. We all settled on the right blend that gives tons of those same peaty, smoky, phenolic characters but is also pleasing to the palate."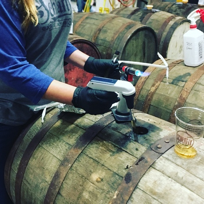 The blending process required input from several individuals from the brewing to marketing teams to regulars at the Tap Room. "You can't trust the palate of one individual when it comes to assertive beers like our Single Malt Scottish Style Ale. This meticulous process is one example of the care and quality that goes into our From The Ibex Cellar series."
The beer itself is brewed with the highest quality ingredients from German Magnum hops to the Simpsons Golden Promise malt from one of the finest barley varieties out of the UK. The yeast is Schlafly's proprietary house strain. "This beer showcases the complexity that you can get from simplicity with the best ingredients and time," Williamson says in closing.
Schlafly's From The Ibex Cellar: Single Malt Scottish Style Ale will be available for a limited release starting this week across Schlafly's distribution footprint for a suggested retail price $17.99.