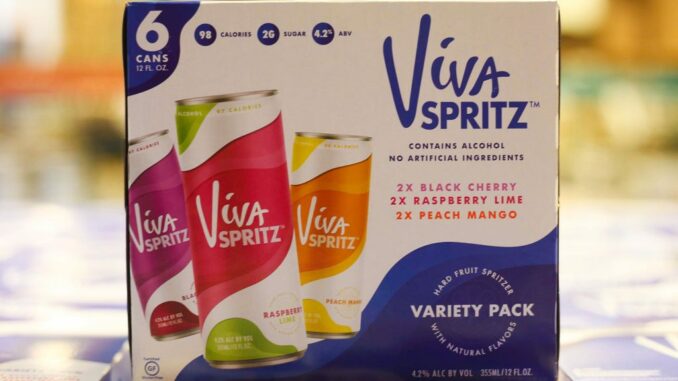 Hard spritzer fans will be getting a spring surprise in 2020, from the cidery behind Woodchuck.
Vermont Cider Company is releasing Viva Spritz, a juice-based hard spritzer that uses all-natural ingredients. There will be three 3 flavors: Peach Mango, Raspberry Lime and Black Cherry, 98, 97 and 97 calories per 12oz sleek can respectively. Each style is 4.2% ABV, 2g of sugar, light, crisp and full of fruit flavor.
The liquids are created with fruit juice fermentation not sugar or grain, like many others, which is why they chose spritz not seltzer to describe the product. Juice fermentation provides a more natural taste profile.
"As the alternative to beer category shifts and changes, we need to keep innovating to stay relevant," said Terry Hopper, Vice President of Sales "working with juice is something we are very comfortable with from the cider side so developing a juice-based hard fruit spritzer was a natural transition for us."
Available nationally beginning in Spring 2020, the 12oz sleek cans will be available in Mixed Variety Sleek Can 6pack and Peach Mango Sleek Can 6pack. Both 6packs will retail for $9.99-$10.99.
More From Drink314