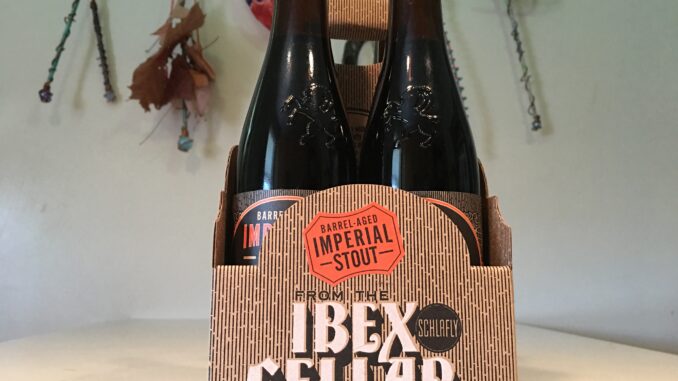 The last time I saw this beer, was December of 2016, and folks, I'm here to tell you, the return of Schlafly's Barrel-Aged Imperial Stout is big deal.
One of our biggest, boldest beers is back: Barrel Aged Imperial Stout. Pick up a 4 pk of this Ibex Cellar release in brewpubs today. pic.twitter.com/FcOfnf8GFG

— Schlafly Beer (@Schlafly) January 10, 2020
Here is what I wrote back in 2016. See if you can pick up anything "repeated."
One of their biggest, boldest beers, it imparts a spicy, slightly sweet vanilla character and a pleasant warming finish. It's brewed to evoke a full malt flavor, plenty of hop bitterness and roasted barley for notes of dark chocolate. As a finishing touch, the beer is aged in freshly emptied Kentucky bourbon barrels before being carbonated and bottled.
The history here is that this beer was the first from what is now known as the Ibex Cellar Series.
Tasting Notes
On first taste, the bourbon is right there but does not overpower.  The beer is jet black and appears to be thick but doesn't drink thick.  I didn't find this version as bitter as other stouts I've tried.
The Bottle
While they have been around, this is my first introduction to 11.2-ounce beer bottles.  But the size is certainly not the only unique thing about these bottles.  These bottles were crafted with love and symbolism.
"The bottles deserve it.  Our brewers brew with a lot of creativity and came up with a great series of beers for this," said Hale. "And you can see it on each bottle as well as the 4-pack packaging."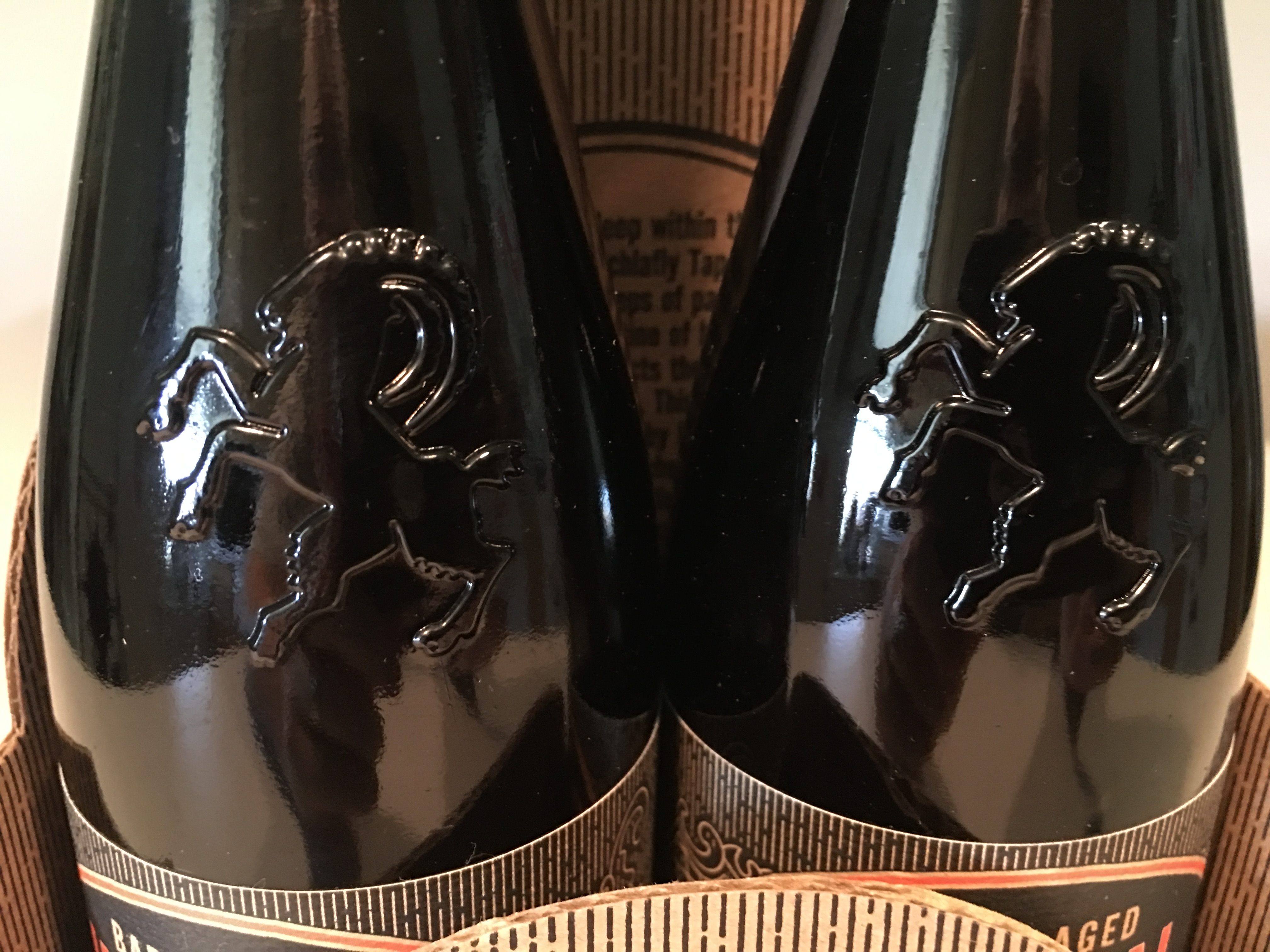 Each bottle is embossed with three Ibex symbols.  The "Ibex" (a wild goat) comes from the seal of the village of Steinhof where brewery founder Tom Schlafly's great grandfather was born.
The packaging mimics the striking architecture of the Schlafly Tap Room's building from the pitches and peaks to the arches that hold up the cellar below. A typeface from the 1900s, discovered by one of the Schlafly designers in the St. Louis Public Library archives, inspired the exclusive design for the label and packaging.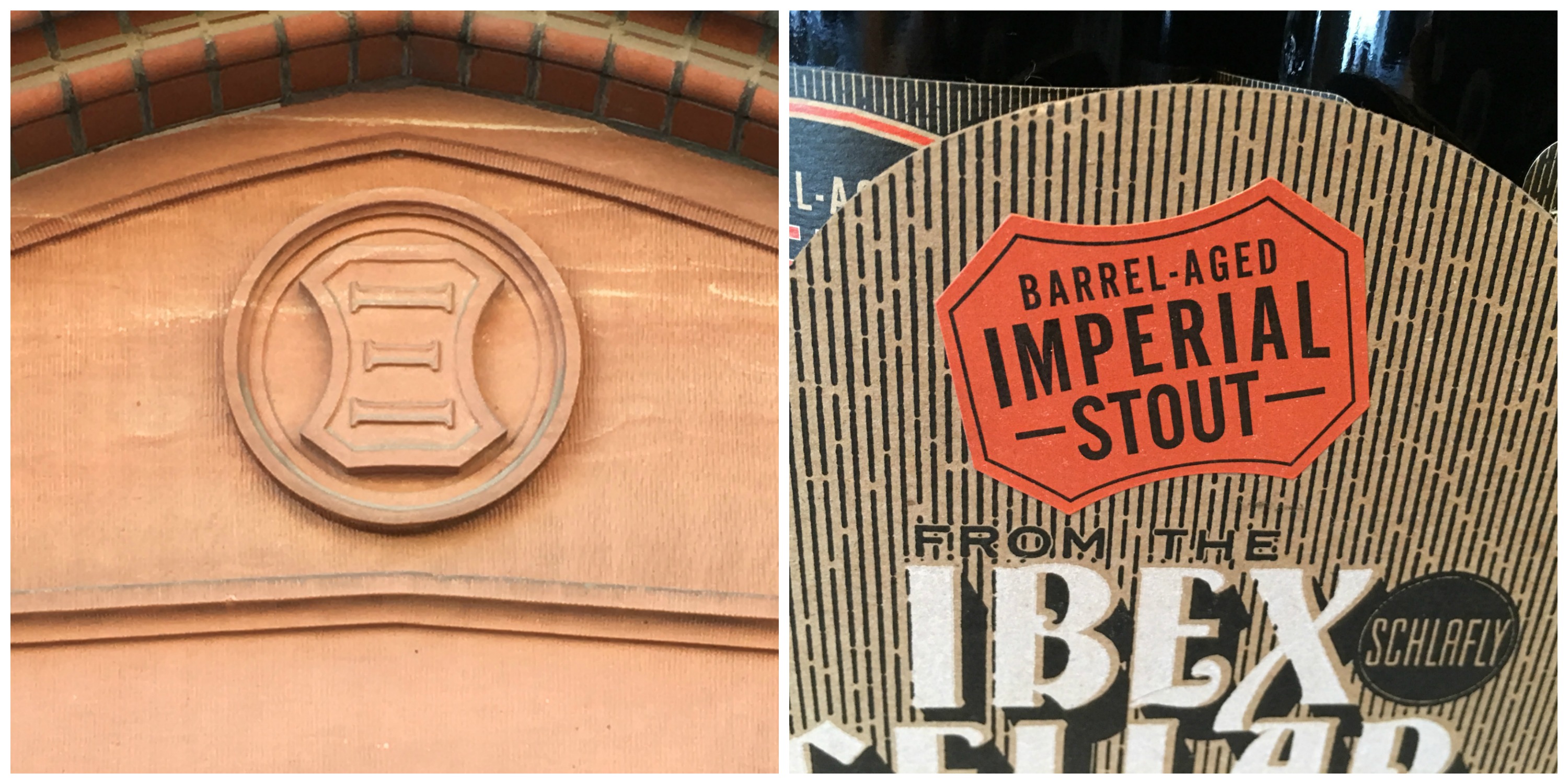 The bottle case's wood stained look represents the two foeder tanks, made with Missouri white oak from Missouri company, Foeder Crafters.