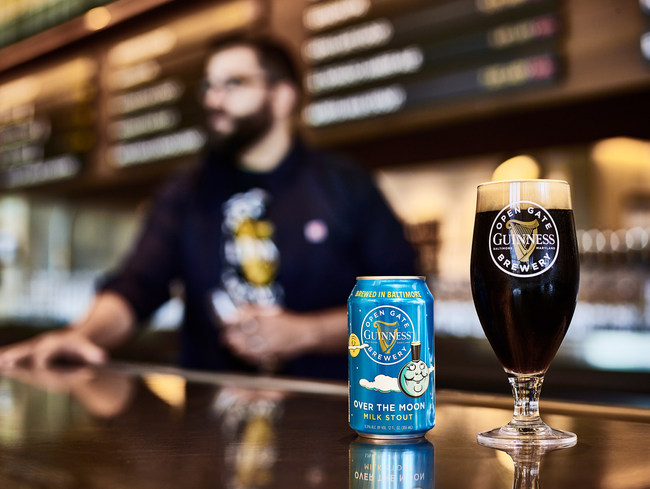 It's one of my favorite beer legends.
Guinness was established in 1759 when Arthur Guinness signed a 9,000-year lease on St. James's Gate Brewery in Dublin. This is the definition of brewing with confidence.
I've always loved this iconic stout and was thrilled when it was announced back in August 2018 that they were opening the Open Gate Brewery in Baltimore, promising new beer more often. This week I learned that more beer is on the way. Guinness Over The Moon Milk Stout – the latest in a line of new beers to come out of the home of experimental Guinness beers in the U.S.
According to my sources inside Guinness, this full-bodied stout that has a creamy mouthfeel, full of flavor with hints of roasted malt, milk chocolate and rich coffee, will reach store shelves around the country and in St. Louis in the first week of November. At an ABV of 5.3%, you'll be getting bold notes of roasted barley and hops, with the cream-like sweetness from the milk sugars of the lactose used in brewing.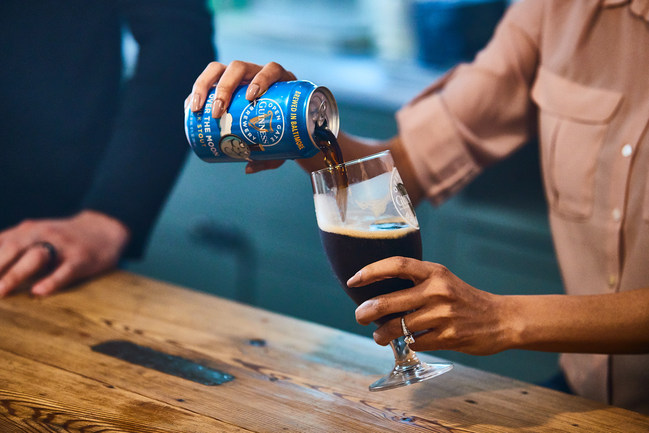 "Guinness Over The Moon Milk Stout was born from an idea to make a beer that could celebrate our stout brewing expertise, speak to a wide spectrum of beer drinkers, and also convey the creativity and versatility of our brewing team here in Baltimore," said Hollie Stephenson, Head Brewer at the Guinness Open Gate Brewery. "The beer has notes of caramel, chocolate, and a light roastiness that might remind some people of our historic stouts, however it finishes with a sweetness characteristic of milk stouts, which we believe makes this beer very approachable and appealing to a wider audience."
The inspiration for Guinness Over The Moon Milk Stout's striking sky-blue packaging and artwork came from the iconic advertisements of the 1930's and 1950's depicting zoo animals interacting with pints of Guinness. These drawings can also be found on previous limited-edition Guinness Draught cans.
The beer will be sold in six-packs of 12oz cans for a suggested price of $10.99.
More From Drink314
St. Louisan bringing world's best selling spirit home and to America
Schlafly debuts its take on the classic Old Fashioned with new cocktail ale