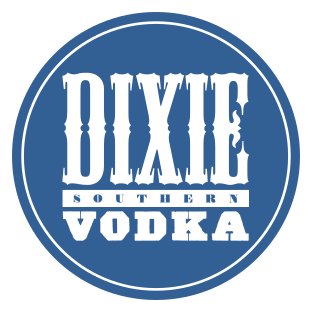 Established in 2000, The San Francisco World Spirits Competition is among the most respected international spirits competitions, and is the largest event of its kind in the U.S. Under the auspices of founder Anthony Dias Blue, judging director Tony Abou-Ganim gathered 50 high-profile judges including Dale DeGroff, Dave Wondrich and Julie Reiner.

This year, 2,260 spirits competed. Of these, there were 46 flavored vodka entries, in which Dixie Black Pepper won one of only two Double Golds awarded and walked away with honors for "Best Flavored Vodka," beating out brands including Deep Eddy, Hangar One, Smirnoff, Cîroc and Absolut.
Dixie Black Pepper is created by steeping Szechuan black peppercorns in the brand's core Dixie Southern Vodka for one week and then with locally sourced serrano peppers for another week. The result is a balanced pepper vodka with a clear color and aromas of char-roasted and marinated green and chili peppers; it is considered the "go to" vodka for Bloody Marys across the Southeast.
A bottle of this vodka runs runs around $23.00. You can purchase online at: https://dixiesouthernvodka.passionspirits.com/dixie-southern-vodka-black-pepper-vodka.html
The South's Best Bloody Mary
2 oz. Dixie Black Pepper Vodka

6 oz. Bloody Mary mix
Juice of 1/4 lemon
Celery stalk
Olives
Lemon wedge
Rim glass with celery salt and black pepper. Combine first 3 ingredients over ice and stir. Garnish with stalk of celery and a spear of olives and lemon.
Oyster Shooter
1 oz. Dixie Black Pepper Vodka

1 tsp. cocktail sauce
Fresh oyster, shucked
Lemon wedge for garnish
Place oyster in shot glass. Top with cocktail sauce and vodka; garnish with lemon.
Spicy Southern Mule
1.25 oz. Dixie Black Pepper Vodka

4 to 6 oz. ginger beer
0.5 oz. lime juice
Pineapple
Fresh jalapeño for garnish
Sprig of mint
Muddle jalapeño, pineapple, and lime juice in a mixing glass. Add Dixie Black Pepper Vodka and shake with ice. Strain into a glass (or copper mug) filled with ice and add ginger beer. Garnish with jalapeño slice.
Salt & Pepper Martini
2 oz. Dixie Southern Vodka

2 oz. Dixie Black Pepper Vodka
2 oz. brine from olive jar
Olives
Combine Dixie Southern Vodka, Dixie Black Pepper Vodka, and brine in a shaker with ice. Vigorously shake all ingredients together until shaker is cold, and pour into a martini glass. Garnish with one or three olives — two is bad luck!