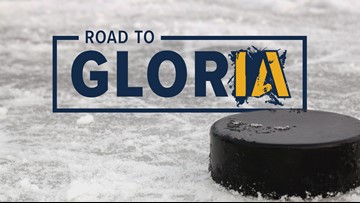 Like the "Rally Squirrel" and the chant of "Happy Flight," all great St. Louis championship teams must have a kitschy rallying cry that unites both the team and the public. For the 2019 Western Conference Champion St. Louis Blues, the glue that has brought this storybook season together, is the song, Gloria.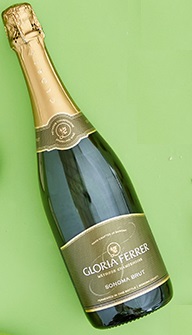 Gloria Ferrer Sonoma Brut…$18.99
So, before we all gather in front of the big screens to watch Game 1 of the Stanley Cup, knowing what you're drinking during the game is paramount. Beer drinkers have many choices to choose from, but what about wine lovers.  We found two wines that will get you in the "Gloria," mood, and both are available at The Wine And Cheese Place.The Sonoma Brut has been carefully crafted entirely from hand-harvested Pinot Noir and Chardonnay grapes.
This brut is dominated by Pinot Noir, a stylistic decision enabling the complex aromatic and palate profile that this red-skinned grape contributes to brut cuvées.On the nose, delicate pear and floral notes are backed by toasty almond. On the palate, one finds lively citrus, toast and apple flavors overlaid with persistent effervescence, a creamy mid-palate and a toasty finish.
2017 Gloria Ferrer Etesian Pinot Noir…$17.99

The Etesian wind tempers the warm days of summer in the eastern Mediterranean. Similarly, in California the moderating influence of the Pacific Ocean cools the vineyards of Sonoma, promoting superb natural balance and well-developed flavors in our grapes.The grapes were hand-harvested into small picking bins as not to be crushed. They were then whole-cluster pressed and fermented in 100% stainless steel at 55°F to 60°F to retain freshness.
TASTING NOTES:  Possessing a wealth of intense bright fruit characters of black cherry with undertones of baking spice. On the mouth, you'll find smooth, supple tannin with flavors of plum, spice and oak.