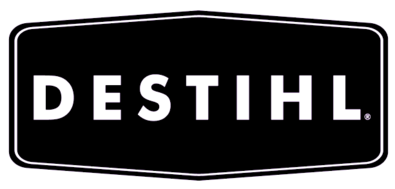 Just over two hours northeast from St. Louis is a brewery I've been excited about for several years, but have not had the opportunity to write about till now. That brewery is Destihl, and they've got some new spring beers they want you to know about.
Who is Destihl?
Destihl first opened as a gastro brewpub in Normal, Illinois, on November 23, 2007. After taking 10 of their beers to the Great American Beer Fest® in Denver, they quickly found themselves in high demand nationwide.
By May 2013, DESTIHL Brewery opened in  Bloomington, IL, and after filling oak barrels for the first few months, the brewery sold its first beer in August 2013. Since its opening, the production brewery has been recognized and honored by numerous craft beer industry insiders, organizations and competitions.
New Spring Beers
For spring of 2019, Destihl has three new re-releases to be on the lookout for. All three are expected to released in the St. Louis area in April.
Extended Jam | 6.8% ABV | 70 IBU
Destihl's Deadhead IPA Series melds the alluring vibe of the world famous jam band with the unbounded takes on the hoppy beers we love to drink, unleashing a whole new groove. Extended Jam IPA features pilsen malt, flaked oats, wheat
and an encore of Mosaic and El Dorado hops, awakening jammy aromas
and flavors reminiscent of tropical & stone fruits.
Our Take
As you may or may not know, we are huge Hazy IPA lovers. This has been a beer fridge staple since we first tried this in the summer of '18. The "juice" is well balanced and not over hopped. Perhaps the best-scented NEIPA we've had recently. A big beer at 6.8%, but drinks like a 4% beer.
---
Pina Colada Gose | ABV:  5.7% | IBU:  11
If you like Piña Coladas, then you're going to love this fun, refreshing take on a Leipzig-style Gose, which is brewed with pineapple and coconut for a tropical twist on this classic sour ale. The combination provides an added layer of sweet, fruity complexity to our Gose that is already known for its tart, citrusy qualities while still balanced by French sea salt and hints of spice from added coriander.
Our Take
Never been a Pina Colada fan, but this beer really is as close to that coconuty flavor as I've tasted in a beer. It's a Gose, but I really don't get much tart or sour here, just lots of pineapple.
---
Hawaii 5 Ale | ABV:  6.4% | IBU:  13
A fruity and juicy blonde ale that will quickly transport your palate with a taste of paradise. Tropical flavors of pineapple, coconut, mango, peach and guava are balanced by smooth maltiness. One sip and you'll be singing the song of the islands. Aloha!
Our Take
A classic as far as I'm concerned. Another Destihl staple in my beer fridge. While it's a springtime release, this is a summer beer if you ask me. Drinks like a lager and the mashup of fruit is perfectly balanced. One of the best they make.
---
You can find these and other of Destihl's best beers in more than 50 area restaurants, bars and bottle shops. 
Six Mile Bridge releasing Blood Orange Wit today and more spring beers soon