If you're like me, you could spend hours just staring at the racks of bottles of whiskey, tequila, rums or whatever spirits fits your fancy.  The bottle shapes, the labels, the names.  They're all so inviting and frankly you want to take them all home.
But some bottles are just bit more special, and frankly out of reach to many of us.  But, loving booze also means we can dream of owning those special bottles, that we can crack open only on those extra special occasions.
This week, our friends at Hot Spot Liquor in St. Peter's let me know about three limited reaspirits that are exclusively available at their location this week.
---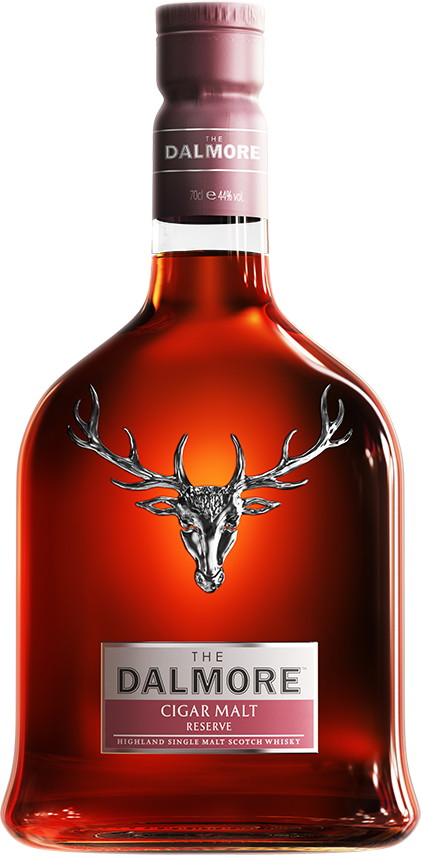 The Dalmore Cigar Malt Reserve | $179.99
The Distillery
The legend of the Dalmore is that in 1839, Alexander Matheson searched for the perfect distillery location. His only concern was where he could find the best natural resources to make the finest whisky. So he settled on an isolated area on the banks of the Cromarty Firth, laid bare to the harsh winds of the North Sea. On this wild land Matheson started from scratch, building everything from warehouses to railways. Matheson forged his own path and by doing so ensured The Dalmore would always have its own unique character and taste.
The Whisky
This rare whisky is part of Dalmore's two bottle "Principal Collection." The Cigar Malt Reserve, is to be poured as the perfect accompaniment to the finest of cigars.
Cigar Malt has been around for years, and even disappeared for short period as cigars fell out of favor. According to Christopher Null of DrinkHacker.com, the stigma about smoking drove Dalmore to rethink the scotch and relabel it as Dalmore Gran Reserva.
Now Cigar Malt is back, but it's a new spirit, not a re-release of the old one.  Matured initially in American white oak ex-bourbon casks and 30 year old Matusalem oloroso sherry butts, it is then finessed in premier cru Cabernet Sauvignon wine barriques.
---
Macallan Rare Cask | $279.99
The Distillery
Founded in 1824, The Macallan was one of the first distilleries in Scotland to be legally licensed. Since then, The Macallan has built a reputation as one of the world's truly great single malt whiskies.
The Whisky
I've had my fair share of Macallan 12 and 18 year old single malts so I suspect I know the base of where this whisky comes from. It's comprised of whiskies drawn from 16 different Sherry cask styles, chosen by Macallan's Master Whisky Maker Bob Dalgarno. A high proportion of these casks are first fill, and has resulted in a rich, spicy Speyside single malt, bursting with honey'd raisin, root ginger and decadent chocolate notes.
---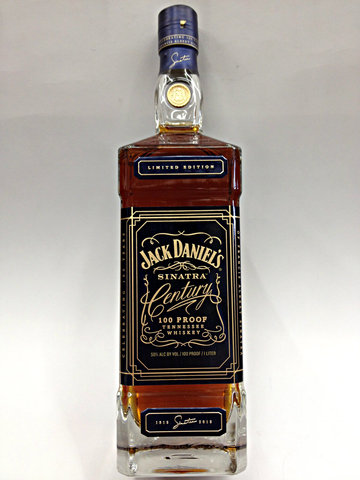 Jack Daniel's Sinatra Century | $449.99
The Distillery
In America, Jack Daniel's needs no introduction, but the legendary whiskey's link to another legend might.  According to the Jack Daniel's website, the story begins in 1947. Frank Sinatra was sitting in a smoky New York City bar, just about to order a drink. It was at this point that his company for the evening, entertainer Jackie Gleason, made a drink suggestion that Frank would not soon forget: "Jack Daniel's. That's a good place to start."  Few could've predicted the lifelong friendship between Frank & Jack that would follow. Frank was no stranger to love and loss, but when it came to Old No. 7, his affection was unflinching.
The Whiskey
In 2015, Jack Daniel's announced its limited release to honor the 100th anniversary of Frank Sinatra's birthday (December 12, 1915). Bottled from only 100 barrels hand-selected for their character, it is a toast to an icon and a life well lived.
At $35.00 a shot, it's actually the most expensive shot I've ever paid for.  I did this at the Napolean House in the French Quarter in New Orleans.  If you know Jack, then you'll know what I mean when I say this whiskey is a bolder, bigger then it's black label cousin.  You'll get some butterscotch and some chocolate, with a nice cherry finish.   I ordered it just like Frank, with three rocks and two fingers deep.