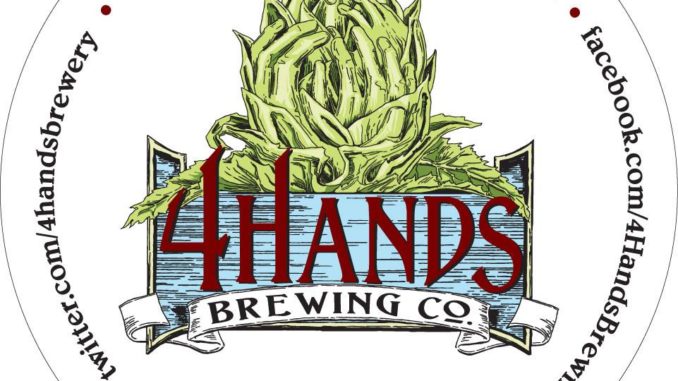 Damn the ice.  While beer lovers await news of when 4 Hands will reschedule its 5th Year Anniversary party following the weekend 'ice storm,' there are two new releases coming that should tide you over, plus plenty of other 4 Hands favorites on tap.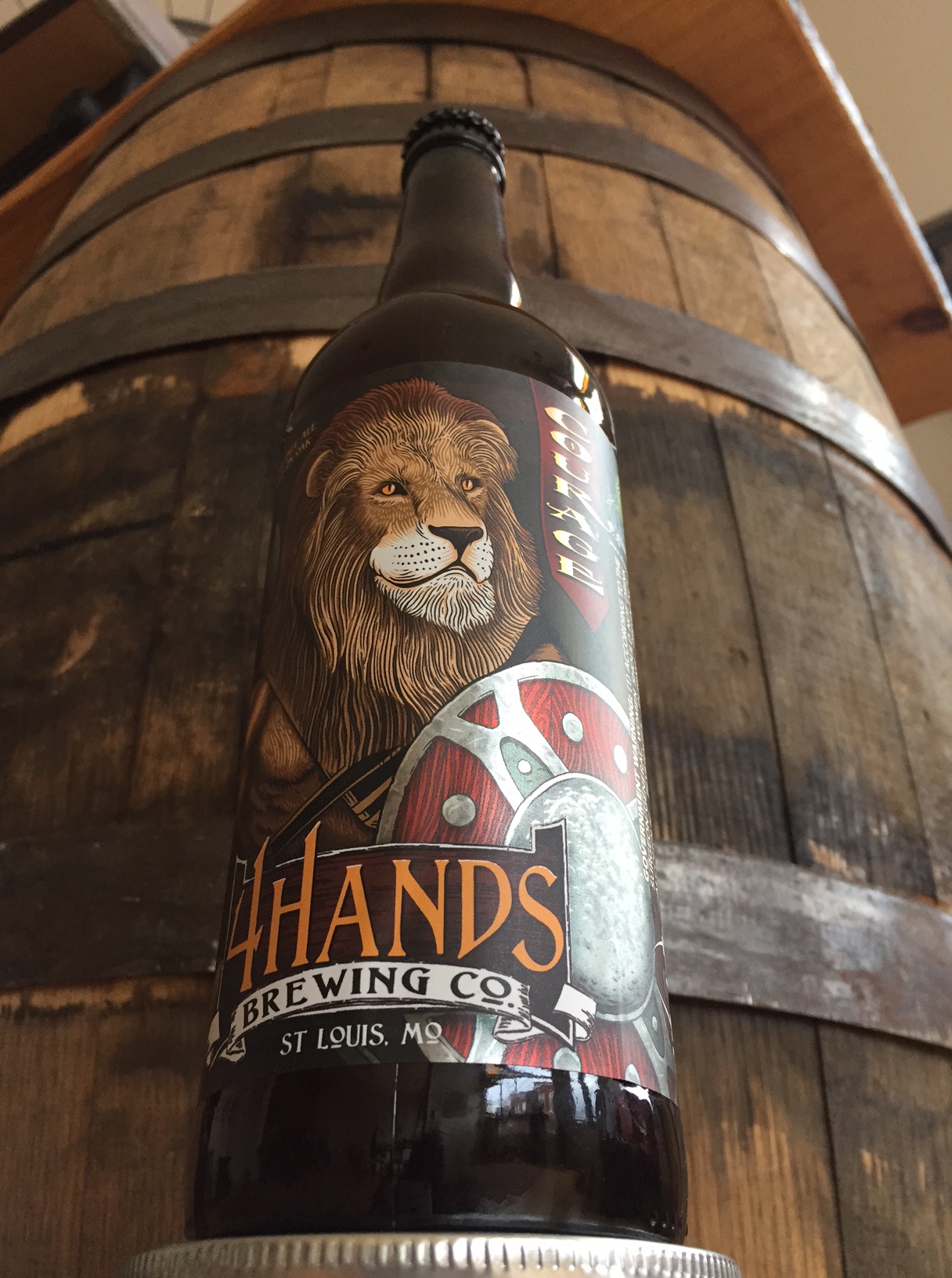 On Friday, January 20th, 4 Hands will make its annual anniversary beer release of Courage. Courage is a triple IPA brewed with HBC 342, Lemon Drop, Motueka, and Mosaic hops and aged on American oak spirals. Stone fruit, citrus, and tropical fruit dominate the aroma with notes of vanilla and oak lingering in the background.
Courage pours golden in color with a firm white head at a healthy 11.5% ABV.
Courage will be pouring on draft all day. Bottle sales will start at noon with a 4 bottle limit.
In the first floor tasting room, they will have a normal draft selection including Courage, Plush and a Raspberry Blonde.  On the second floor, the fun continues with timed tapings! 5 ounce pours of each;
4PM:
Prelude
Core Values
Gin Hugo
5PM:
Courage
Woodsman
Wiseman
6PM:
Volume 1
Volume 3
Volume 4
7 PM:
Rapture
Revelation
Downfall
8PM:
Madagascar 2017
Madagascar 2016
Madagascar II
9PM – Midnight:
Kill the kegs. (Tapping all there is to finish!)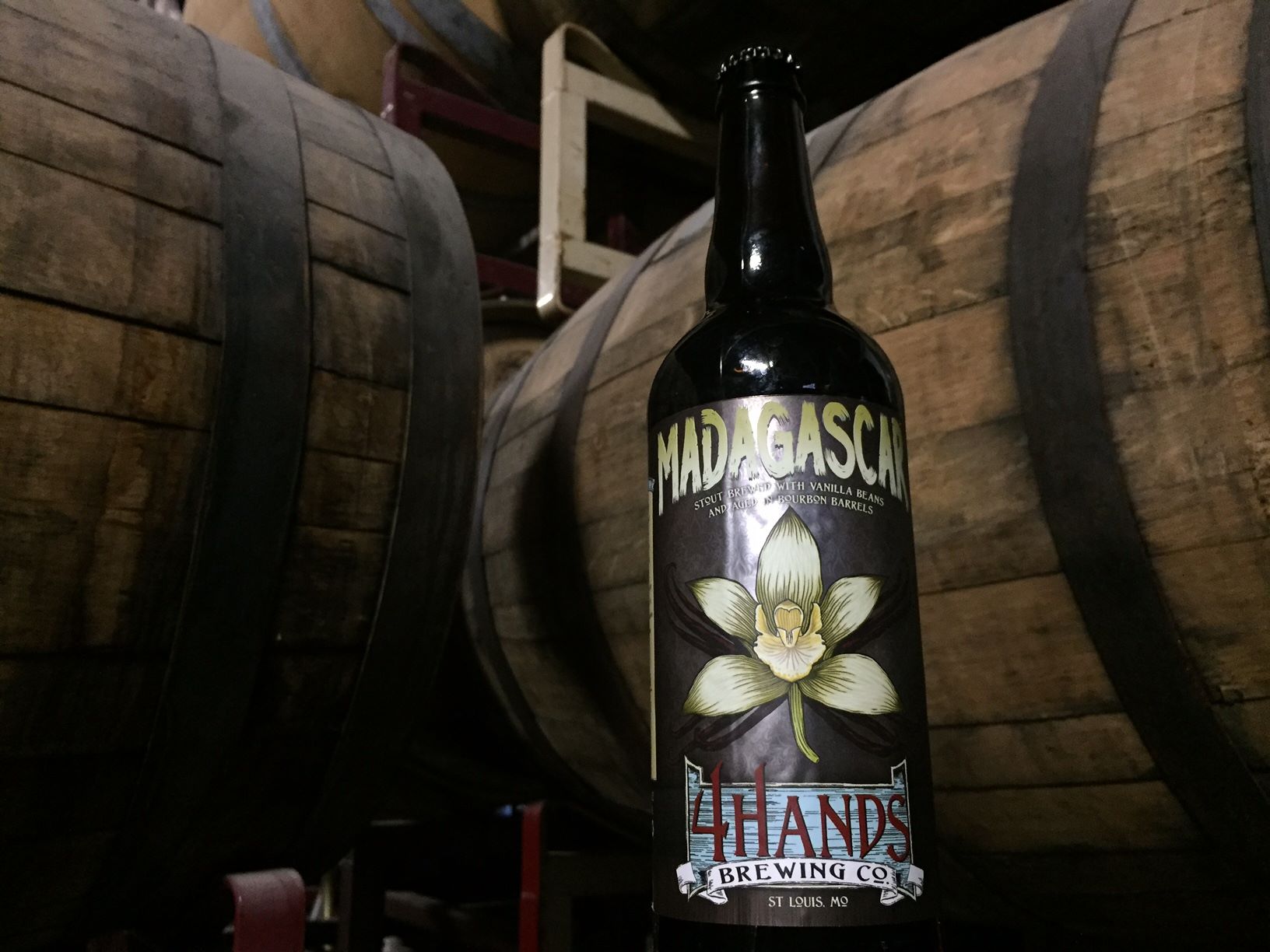 On Sunday, January 29th, get ready for 2017 batch of Madagascar! Madagascar is an Imperial Milk Stout aged in Templeton Rye barrels with whole vanilla beans. Draft and bottles available with a 2 bottle limit per person*. There will be limited distribution of this beer.  So you'll want to ask your favorite bottleshop when they plan to receive.