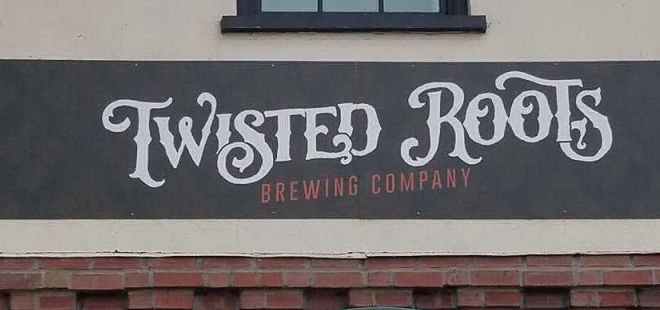 I first met the trio that is Twisted Roots at a gathering of the St. Louis Brewers Guild back in 2018. There I reconnected with Kris Wanglin, whom I met previously when he was a brewer at 4204 Main Street Brewing Company. I learned quickly that it was a mix of fate and good luck that brought Kris and his two brewing mates, Corey Sanftleben and Adam Patterson together.
Combined the three bring nearly 30 years of brewing experience together, all for the sole purpose of giving us a bar that brews its own beer. That's right. Twisted Roots, at its core, is nothing but a great bar that brews its own beer, and serves good food.
I recently returned to Twisted Root for an afternoon of beer and grub.
Why Twisted Roots
The name Twisted Roots is perplexing. The legend will go that Adam and Kris were sitting around drinking one day when after going through a good deal of beer, they realized they both loved the classic styles of beer and wished they could just focus on doing versions of those classics. And like any business plan created while drinking beer, an idea was forged.
They realized those 'classic' styles of beer have gone a bit loveless in modern times. They also realized that at the end of the day, at their roots, they were crafters who wanted to brew and put their own 'twist' on those classics. No kidding, that's how they came up with the name.
After several years of working the business side of brewing, the guys of Twisted Roots were all looking for a way to get back to what they really loved doing, brewing beer and having fun doing it. Then in 2018 PaPPos Brewing pulled out of their Midcity location, andthe fire was lit and Twisted Roots became reality.
The Beer
Their brewing philosophy is quite simple – they are concerned only with making their next batch of beer. They will be far less concerned about awards, but rather brewing beer that people want to drink, not judge. They won't be too concerned about trends or how their beer is reviewed. Instead, they'll know if a beer is a winner or not, simply by engaging their customers and letting them tell them what they want or don't want.
The Taproom, the Taps, And The Beer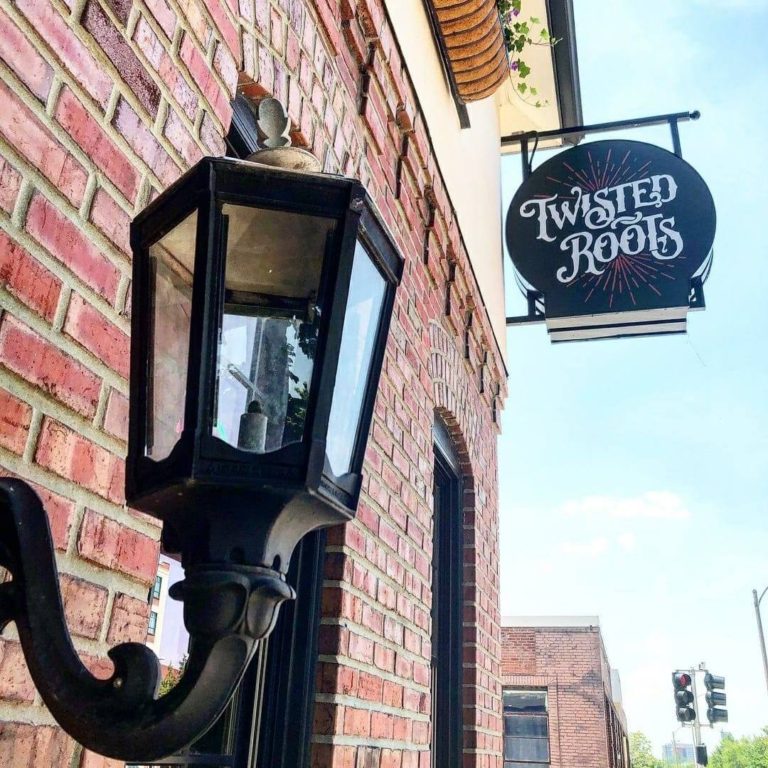 The first thing you'll want to notice before you enter is the original gas lanterns that adorn the building on either side of the door. The lanterns have been in place since the building's original occupant, Falstaff Brewing, conducted business on the site.
Inside, you'll be welcomed by a 28-foot long copper bar that was originally installed by the building's second brewing company, Sixth Row. The main room seats about 60, with another 35 to 40 welcome in the upstairs area.
Behind the bar will be 14 total taps, 9 will be standard, 3 are nitro, and 2 high gravity taps, which will bring in cellar temperature brew. This is important. When a beer is described as high-gravity, it means it has a higher ABV, so when you serve them you want them to be served at the correct temperature. A high gravity beer served too cold will lose its flavor.
On the Sunday afternoon that I popped in, there will 11 beers on tap. I began my afternoon with a twisted take on one of my favorite styles, American Brown.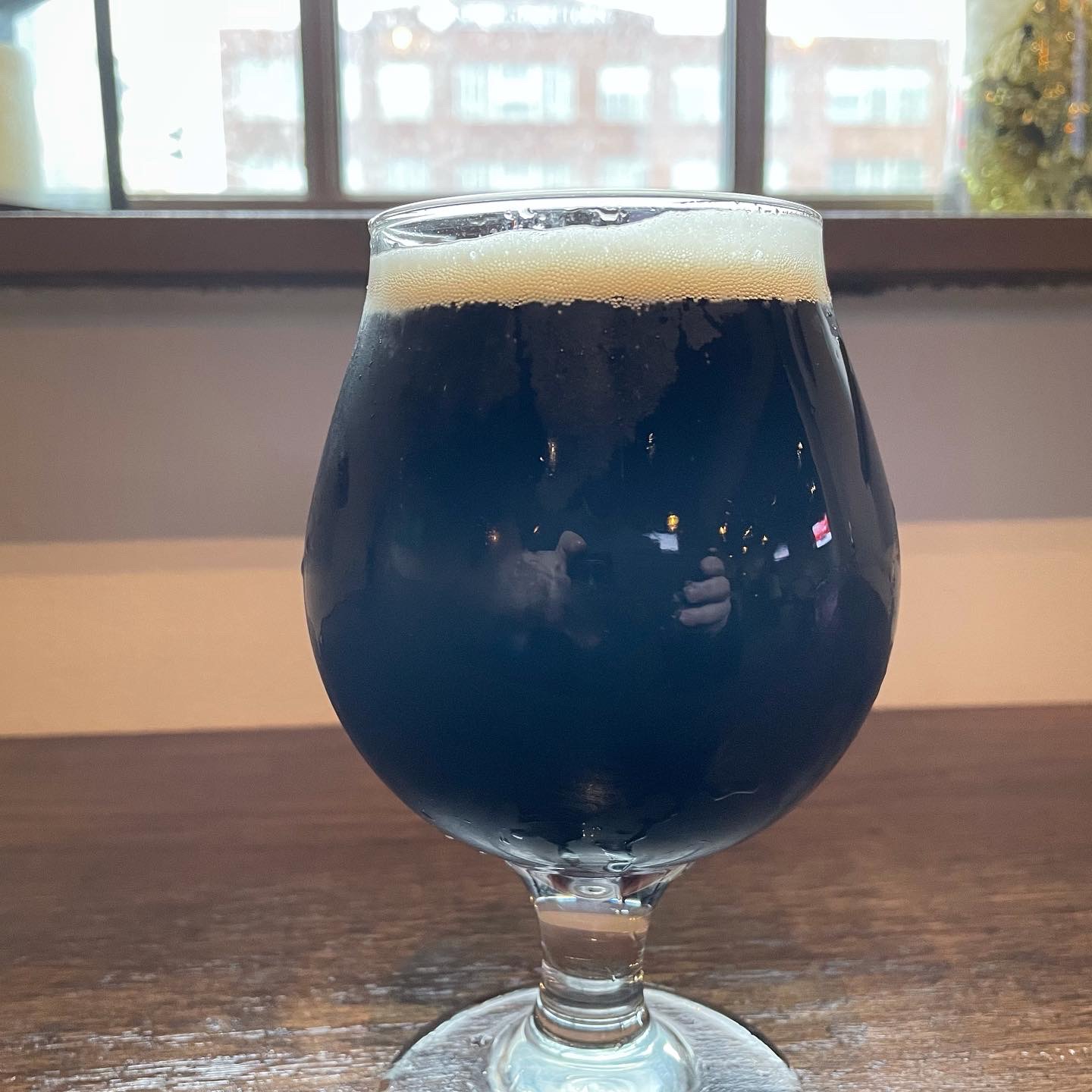 On the nose Sloppy Seconds, (ABV: 5.5% / IBU: 17) you'll get some chocolate and light roast, that carries over to the first taste of this beer. But it's what's at the back end that makes this beer so interesting. Just when you don't expect it, a layer of blackberry slides in and holds your taste buds hostage for just a moment.
Next up, War Pigeon (ABV: 4.8% / IBU: 20).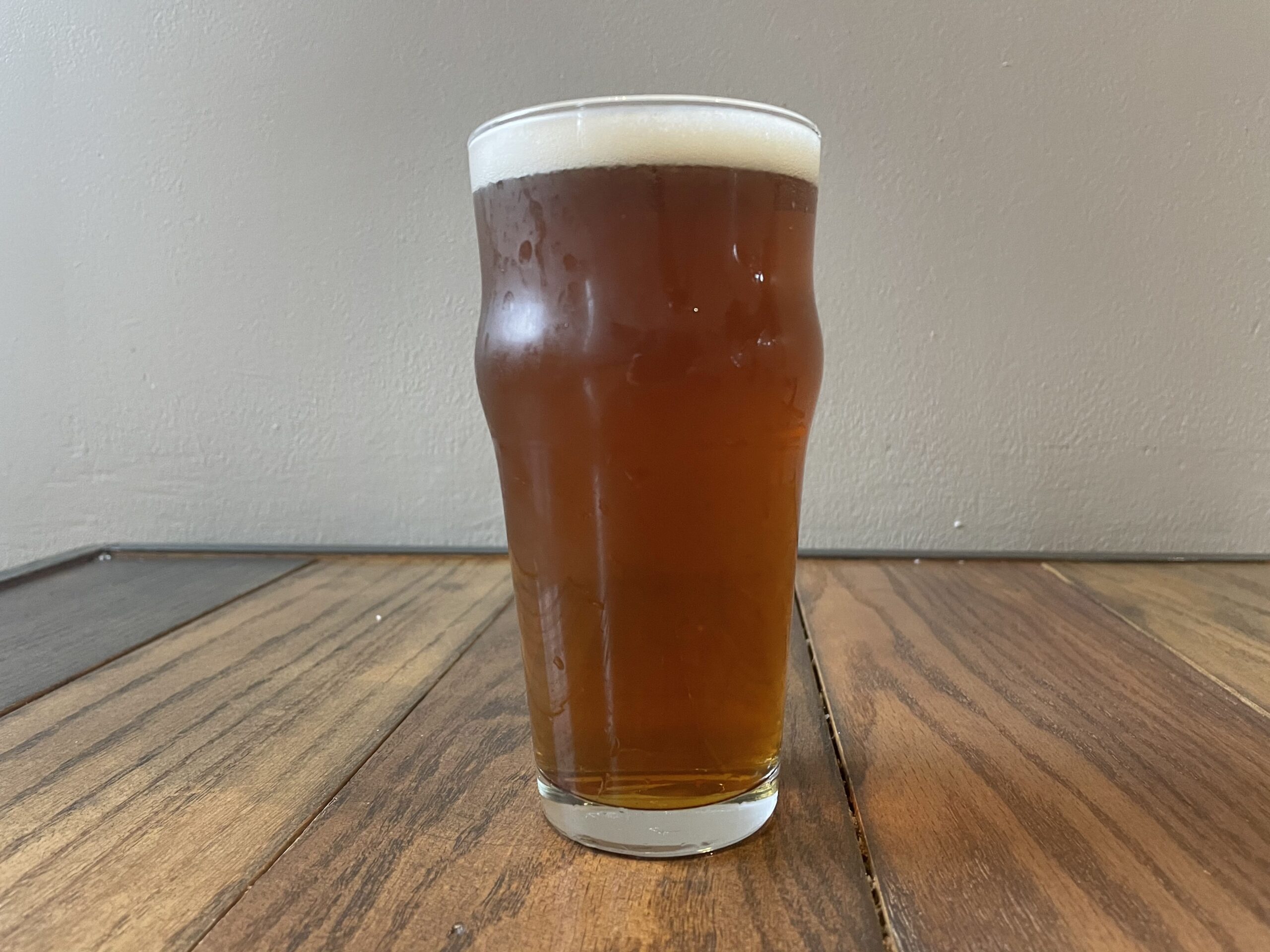 This dry-hopped American Pale Ale is sessionable and delightful. I got a lot of nice earthy pine on this one and nice citrus on the nose from the dry-hopping.
And then third, my beer of the day, Sowed Oates (4.8%ABV / 28IBU).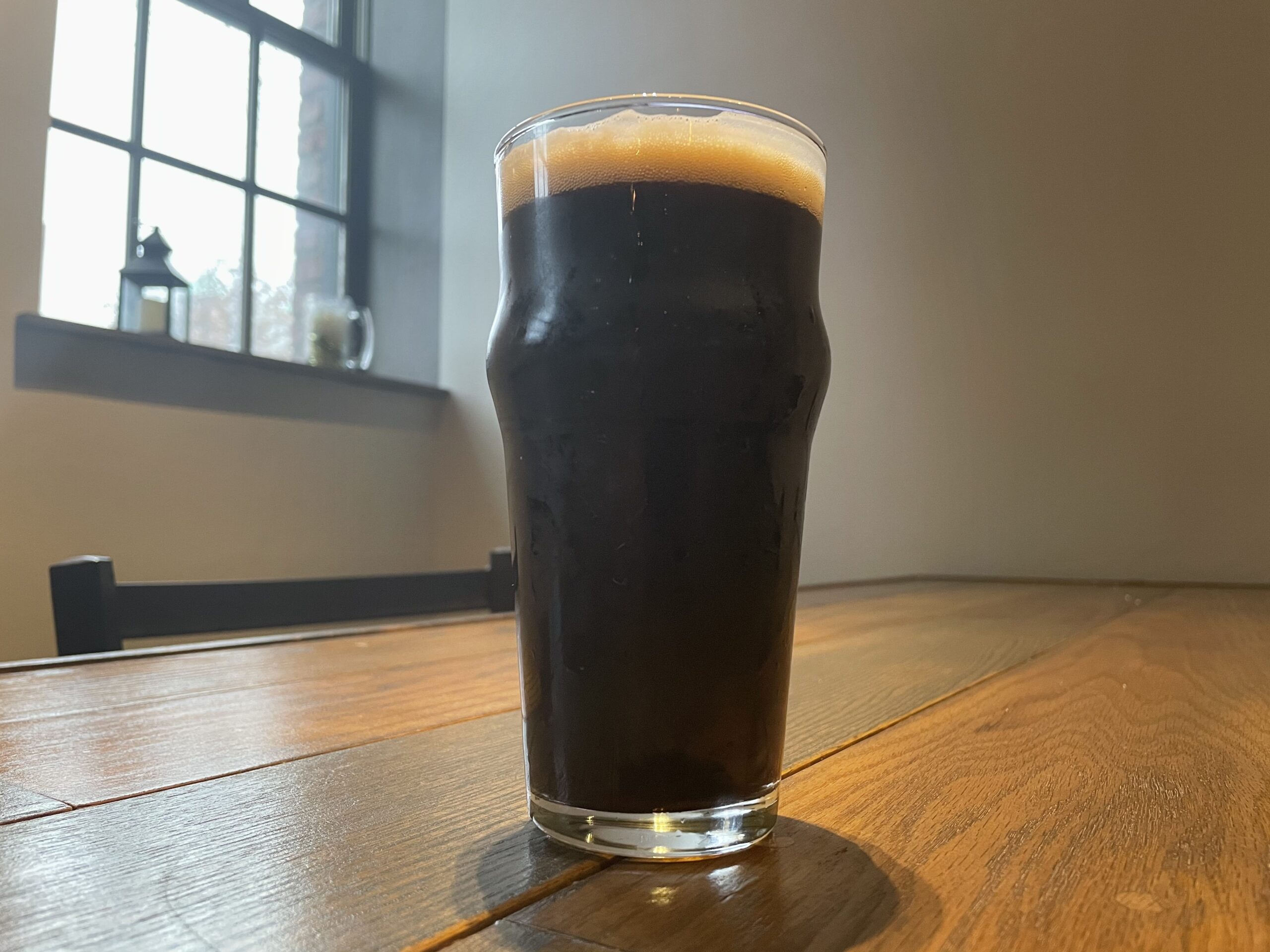 Another gem under 5%, this frothy, chewy, fluffy oatmeal stout is dead-on style and I loved it. Rich in taste, with just a hint of chocolate, this beer is a keeper.
The Food
Since opening, the Twisted Roots team has prided itself on using the best ingredients and styles from around the world to craft their beer. The same can be said about their menu. The brewpub has a menu that offers shared plates, gourmet burgers, and 14″ handmade pizzas.
Stand Outs
Twisted Rolls: 8 handmade egg rolls stuffed with corned beef, sauerkraut, Swiss cheese and served with house-made spicy Russian sauce.
The Twisted Burger: a 1/2 pound burger with 4 Alarm Cheddar, red onion, pickles, and Twisted Sauce.
But, I elected to go with the Death Row burger. A 1/2 bound burger with Blue Cheese, Caramelized Onions, Twisted Sauce.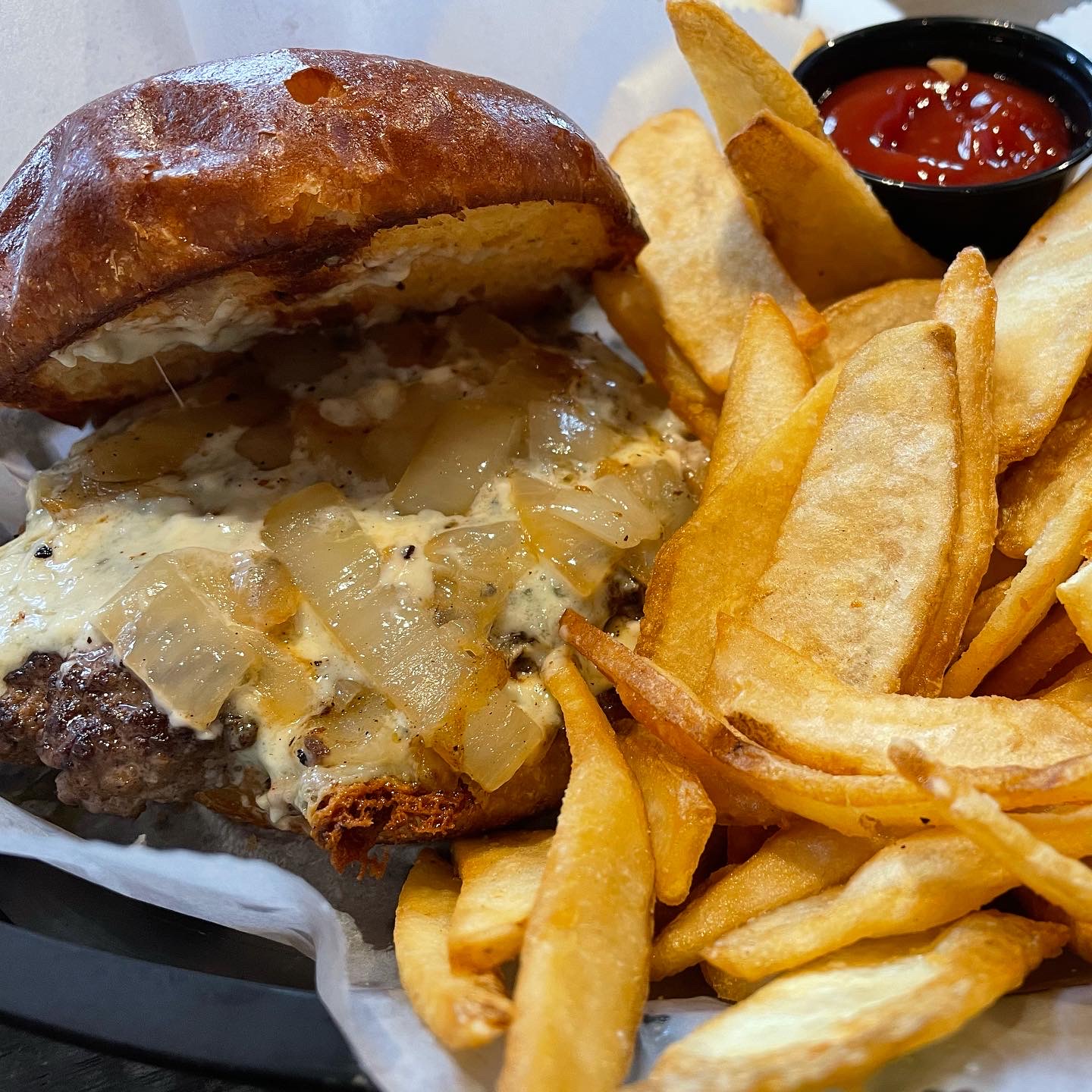 My son Max never knows when it's lunch, and said he'd "warm-up" with an appetizer, which in the end was his meal. One, seriously giant pretzel.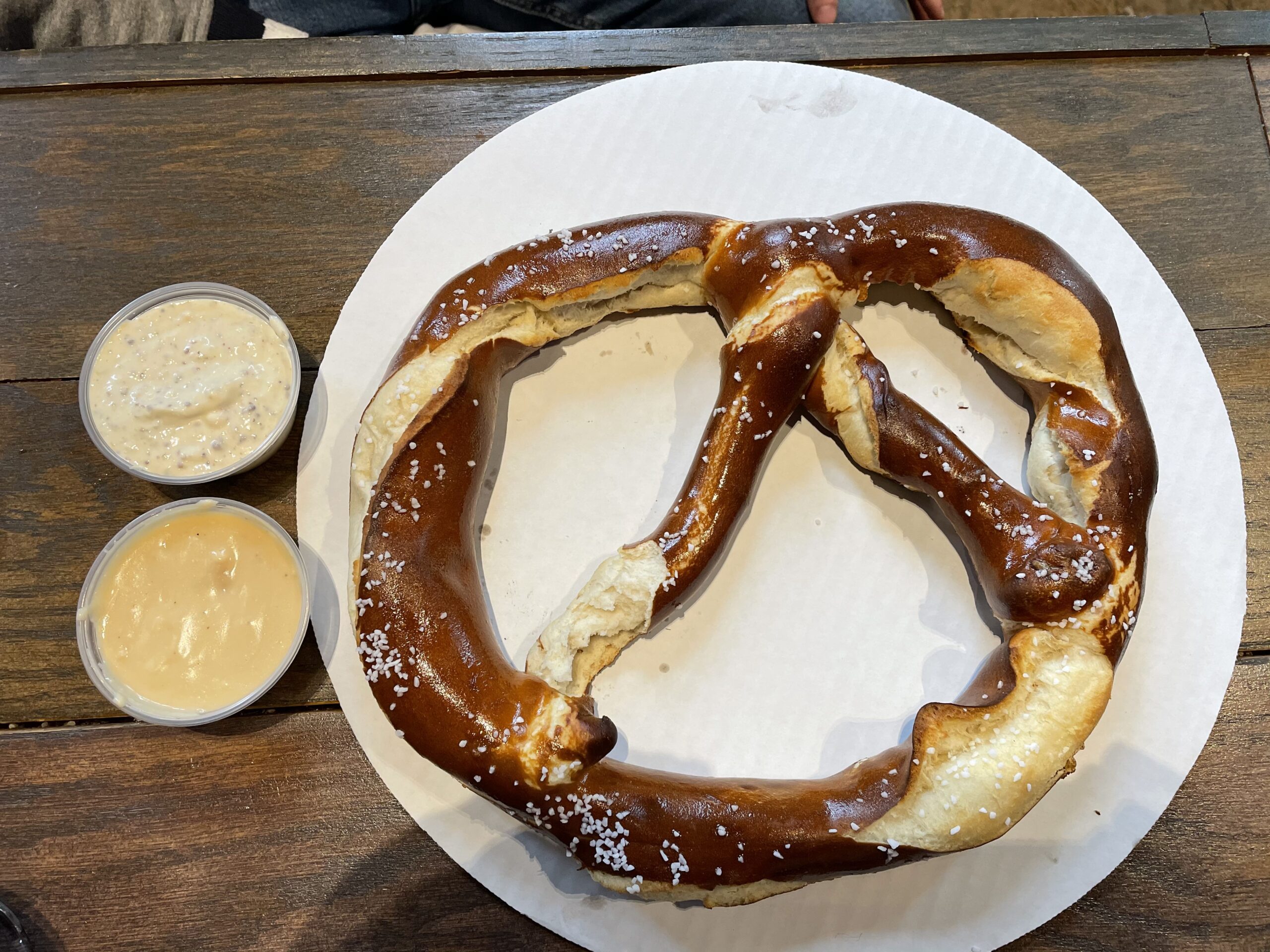 And while we didn't partake, you might want to also check out their Twisted Brunch menu, which looks fantastic.
More From Drink314