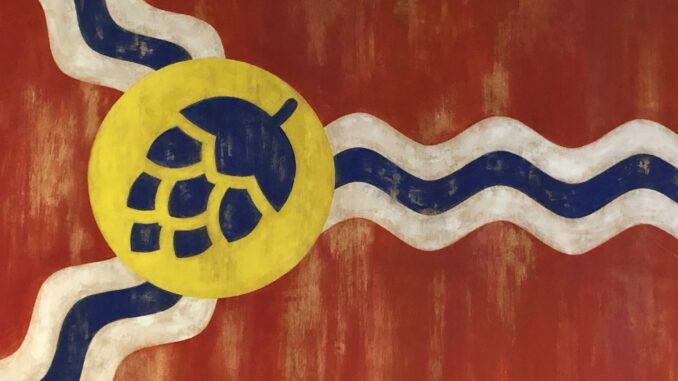 I'm often asked by beer lovers from outside St. Louis, "when I'm in town, which breweries should I visit?" The follow-up question is often, "What do you recommend I try?" Answering that has become harder and harder as the quality and quantity of St. Louis beer grows and improves.
I thought the question might make for an interesting project, so I turned to Reddit and Facebook, and posted the question:
If you were going to recommend one beer from 3 St. Louis breweries to an out-of-towner, which beers from which breweries would make your list?
The answers I got included 33 beers from 14 different breweries, including some iconic brews and few surprises. Of course, this is not a scientific poll, and the list below is not meant to crown a new King of beers, but rather solidify what many of us already know, which locally brewed beers have reached, a go-to status and have weaved themselves into the fabric or our beer-loving minds.
So, from the vantage point of a small, cross-section of beer drinkers in St. Louis, here are your favorite, St. Louis brewed beers.
---
10. 2nd Shift Brewing's Technical Ecstasy | 5.4% ABV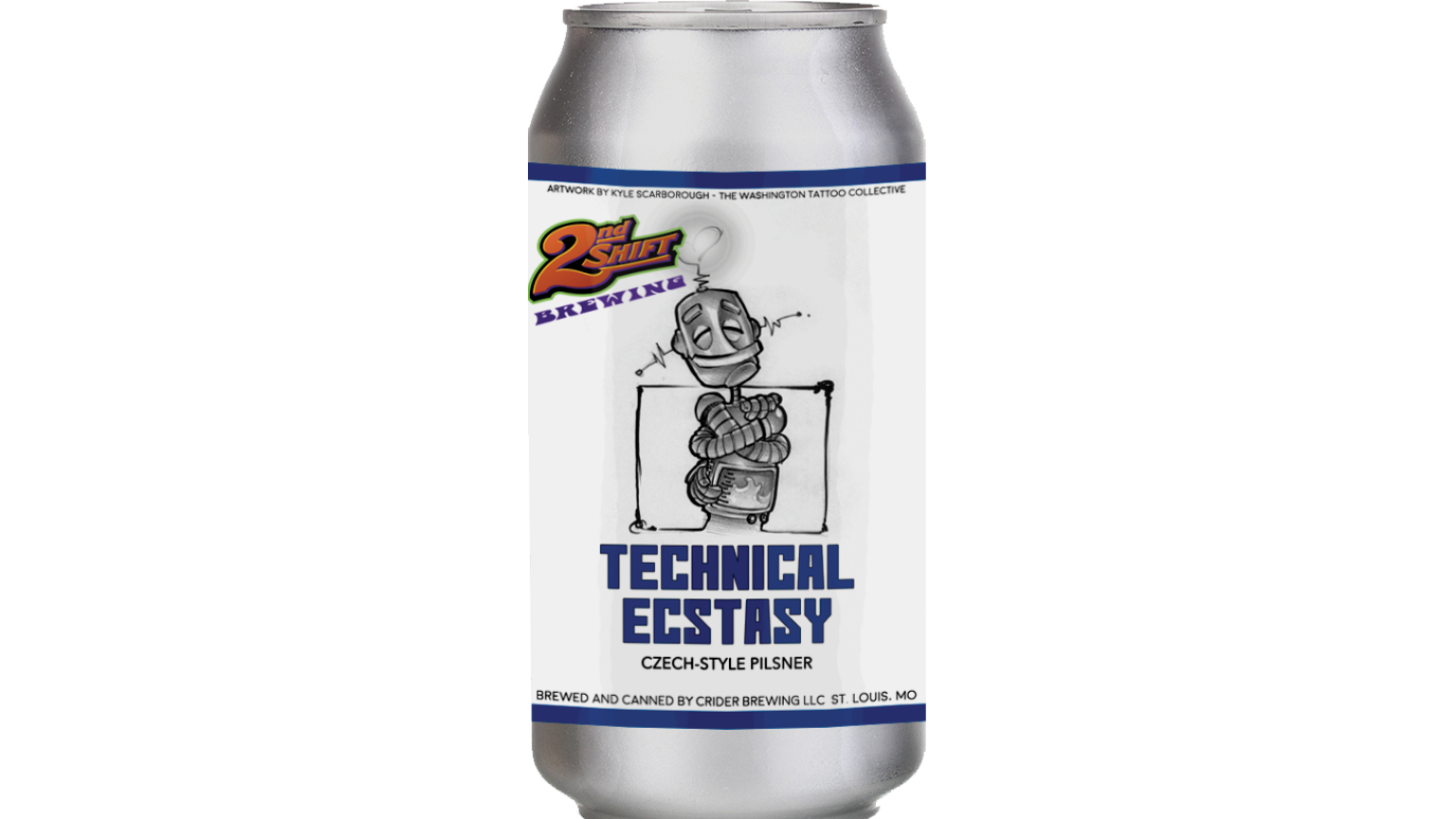 This Czech-style pilsner is named for a Black Sabbath album, but Technical Ecstasy also describes the feeling we all get drinking this beer. Czech pilsners are a difficult beer style to brew because they are unforgiving to flaws. This is a hard beer to brew, but 2nd Shift nailed it.
Brewer's Notes
Brewed with Bohemian Pils malt and Saaz hops Technical Ecstasy pours a stunning hazy straw color with an enormous dense white head, the hallmark of a fresh Pilsner. The hops' floral, slightly spicy aroma immediately lures you in. The medium-bodied mouthfeel produces a soft, crackery maltiness immediately followed by spicy, slightly grassy notes.
---
9. Perennial Artisan Ale's Abraxas | 11.5% ABV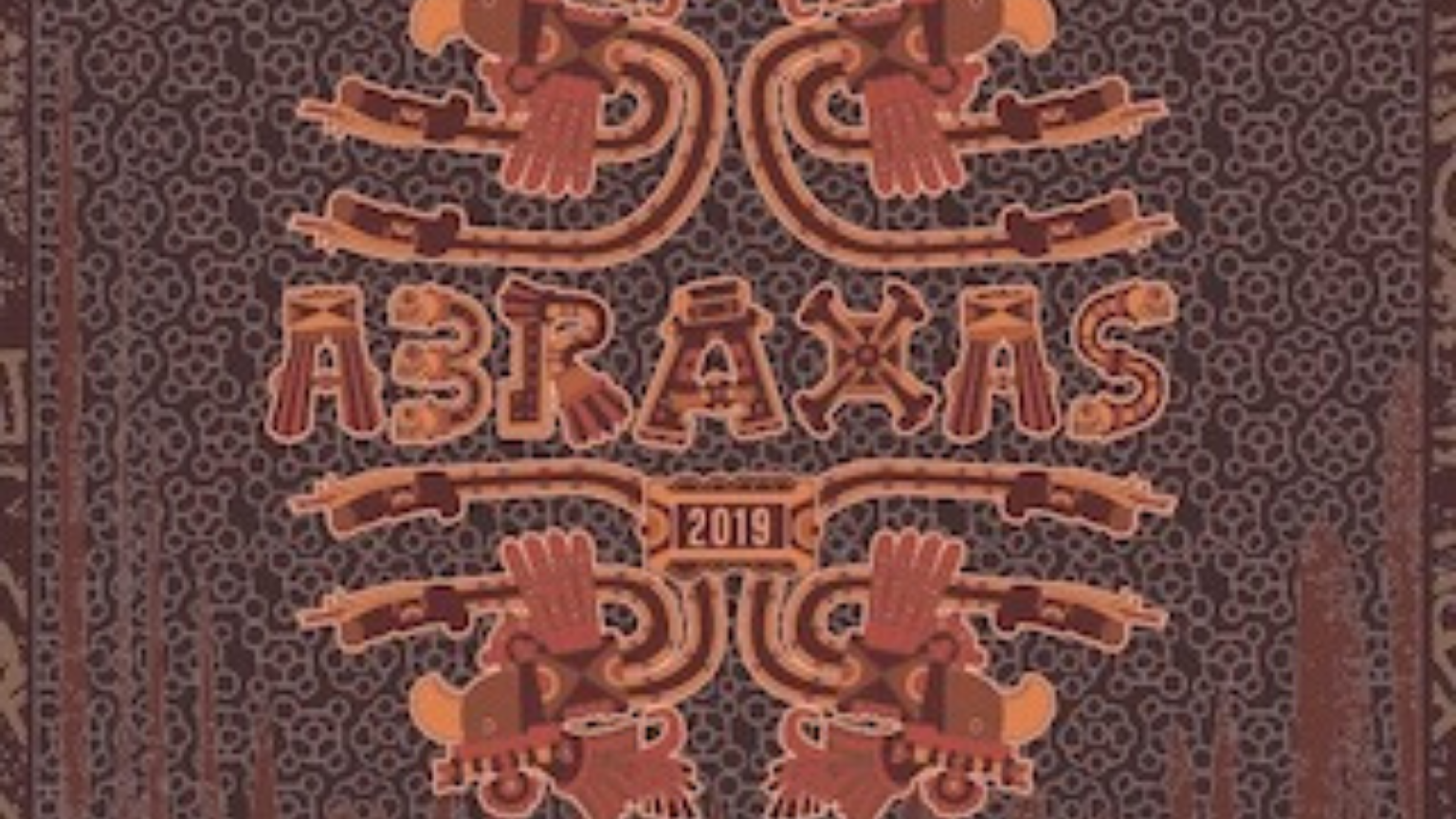 I am not surprised this iconic beer is on the list, but I was a tad bit surprised it wasn't mentioned more.
Few local releases are more anticipated as Perennials release of this winter favorite along with its accompanying variants. The namesake is an Imperial stout with cacao nibs, ancho chiles, vanilla beans & cinnamon. For me, it's the extra little kick in the ass from the chiles that make this beer so good. And despite other reviews of Abraxas varying in little ways year to year, I've found this nothing but consistent.
Brewer's Notes
Pouring deep brown with a thick head, this beer has a complex body with a delicious lingering roastiness. Abraxas is brewed with unique ingredients intended to challenge and excite the palate. It may be enjoyed right away or allowed to age in the bottle. Vertical tastings are encouraged.
---
8. Urban Chestnut Brewing's O-Katz | 5.4% ABV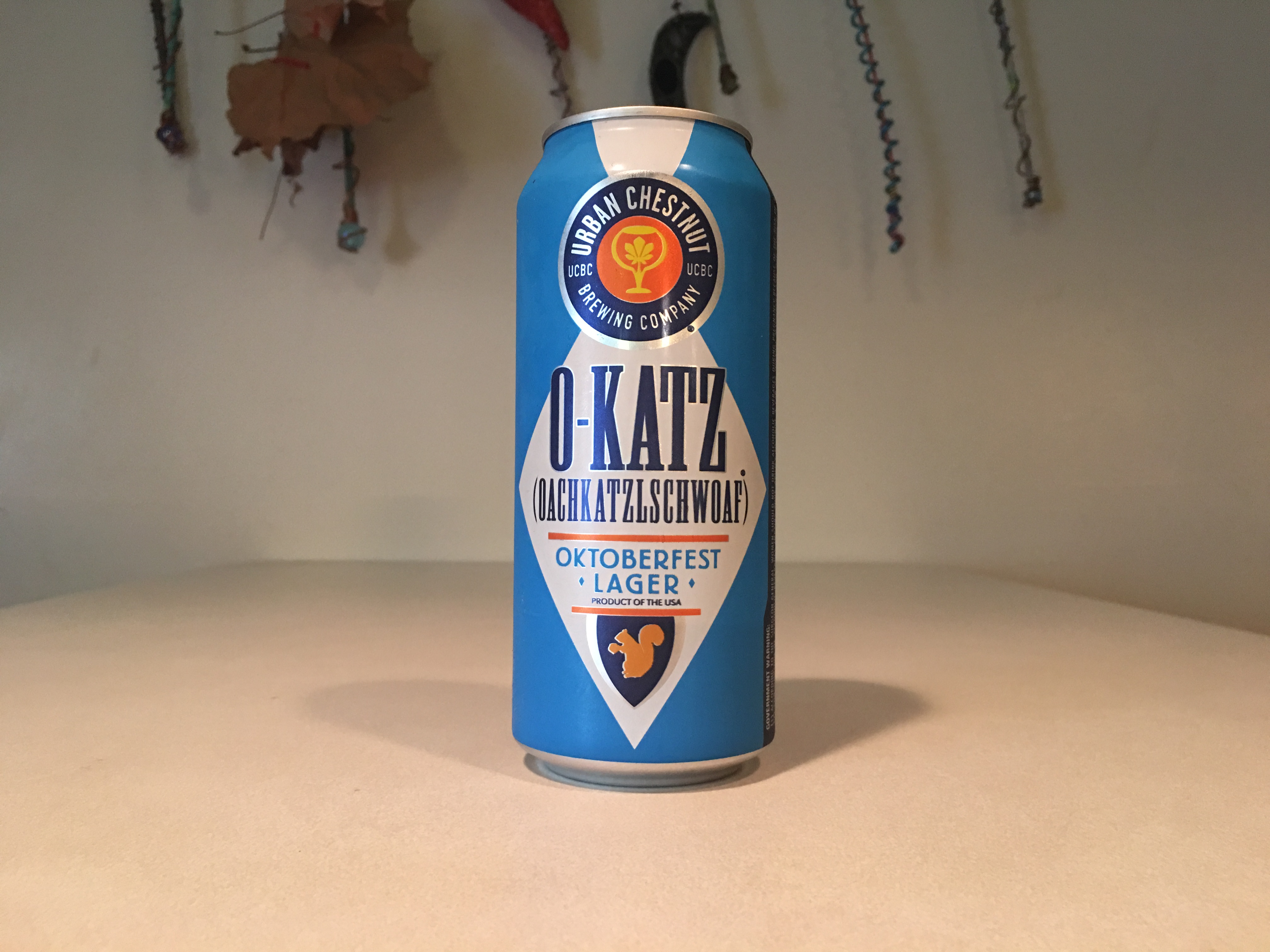 This beer was mentioned enough to make the list, but the passion of which it was mentioned, is worth noting. From one O-Katz lover:
It's their Oktoberfest and it's the best beer in the city. Possibly one of the best I;ve ever had anywhere.
I too have loved this beer since it debuted in the fall of 2017. Here's my original review, which I'll say, stands up two years later. O-Katz pours pretty clear with golden amber in color. I got a nice frothy head on top.  On the nose, you'll get some nice malt, roasted and sweet as advertised, but not overly sweet.  I'm not getting the floral as much as I was told, but maybe you will.  On the palate, it is a nicely carbonated, medium-to-full body in the mouth and a smooth. Kind of creamy.
Brewer's Notes
This malty yet well-balanced Märzen (Oktoberfest Lager) is easy to drink but difficult to pronounce. That's why Oachkatzlschwoaf ("owah-kaatzl-sch-woaff") is lovingly referred to as "O-Katz" by our staff… because only UCBC's Bavarian-born Brewmaster can pronounce its name correctly. We all agree Bavarian humor can be… interesting.
---
7.  4 Hands Brewing's Incarnation | 6.5% ABV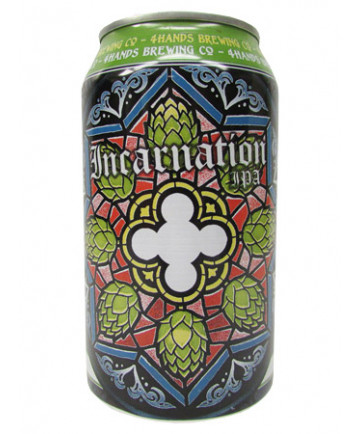 I first had this beer in 2016, and it quickly distinguished itself in my eyes as one of the better IPAs in town and became one of my GOTO beers and a regular staple in my beer fridge. I think for me, Incarnation set the stage for my love of Hazy IPAs, as it is fruity on the nose, and a bit juicy on the tongue.
Brewer's Notes
Rise up and tantalize your taste buds with the Mosaic hopped IPA! Resurrection pours amber in color with a firm off white head. Look for loads of tropical flavors in this medium-bodied IPA. Aromas of passion fruit, pineapple, and candied fruit dominate.
---
6. 2nd Shift Brewing's Liquid Spiritual Delight | 11.5% ABV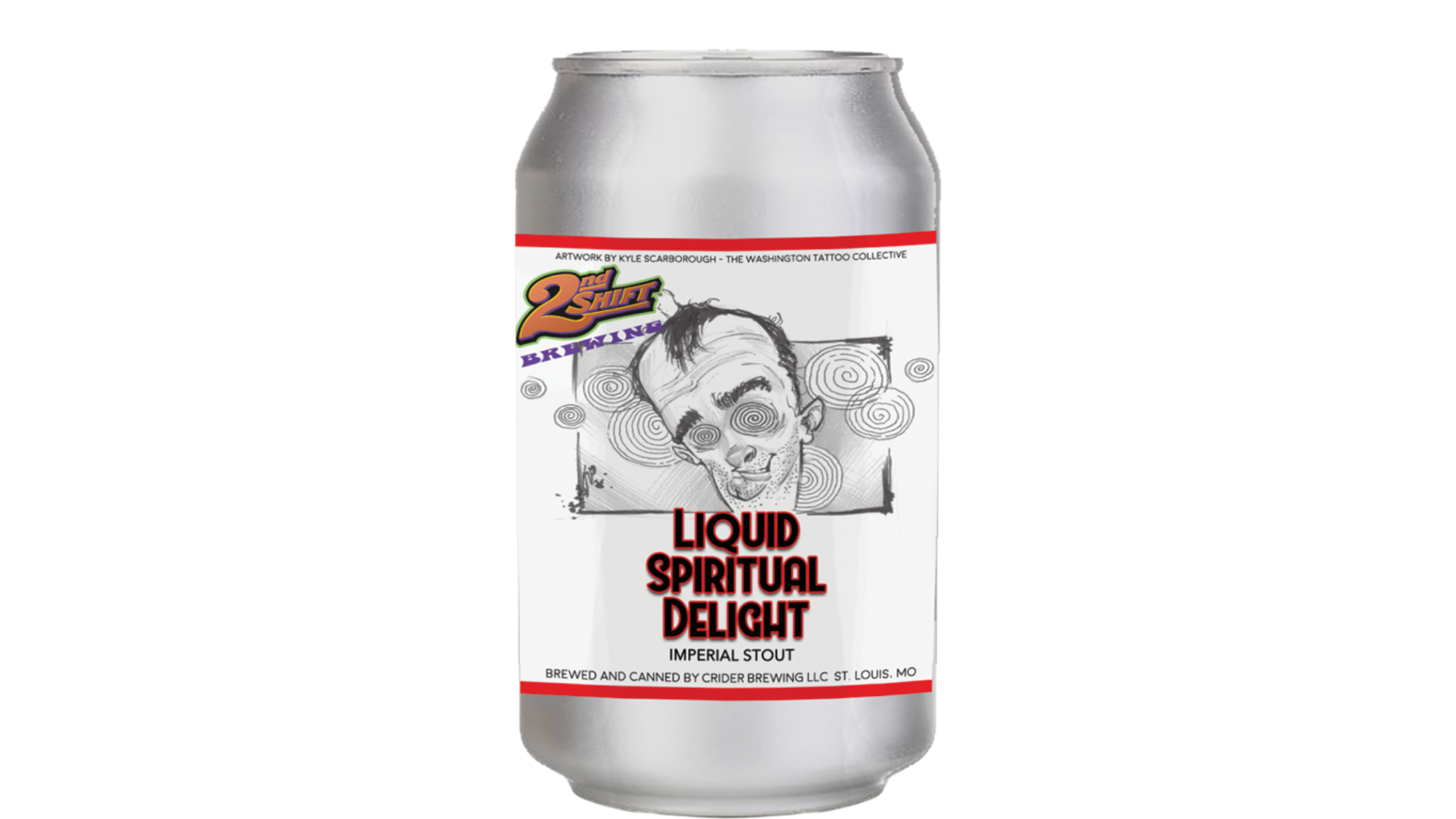 I had my first sip of the elixir in 2017, at Urban Chestnut's Wolpertinger Festival, and after my first taste, it quickly became one of my all-time favorites.  2nd Shifts LSD series is one of their most popular.  They continue to push it in different directions with new and delicious variants, but the original, for many, is iconic.
Brewer's Notes
Liquid Spiritual Delight is a stout that is a chewy, chocolaty and a joy to behold. Just friggin drink it.
---
5. Narrow Gauge Brewing's DDH OJ Run | 8.6% ABV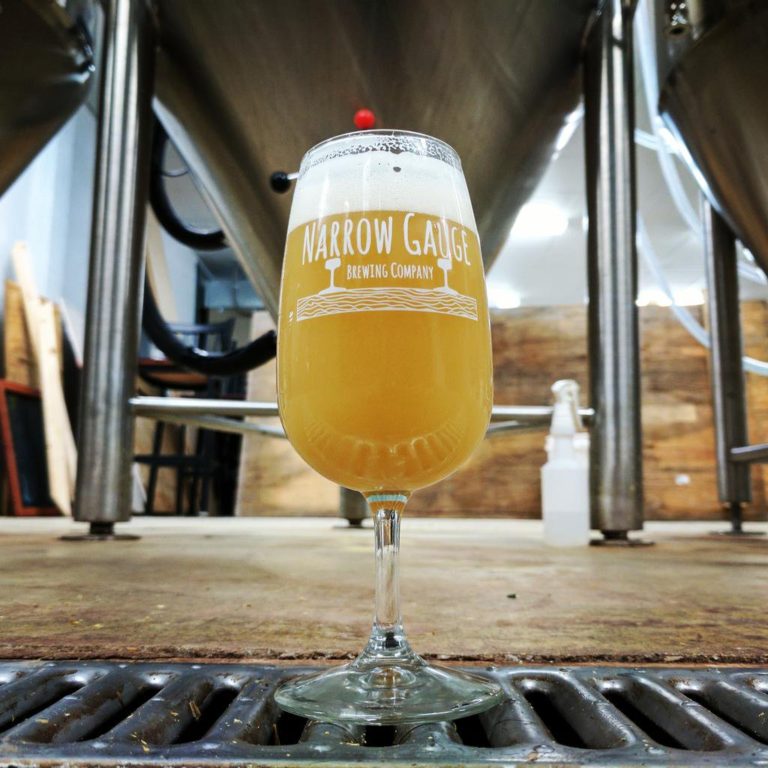 This beer holds a special place in Narrow Gauge brewing history as it was created with zero pilot batches.  Inspired by Tree House Brewing's Juice Machine, Owner Jeff Hardesty says he just put together a recipe, decided to give it a go and brewed six barrels.
OJ Run, made a big splash publically when it poured at Zwanze Day at Side Project in 2016. "Side Project asked us to have a keg at Zwanze Day," said Hardesty.  "Cantillon is one of my favorite breweries and being able to contribute to the participation of their worldwide celebration was fantastic."
Needless to say, OJ Run was a huge hit, cementing it as one of Narrow Gauge's flagship beers.
Brewer's Notes
Imperial IPA double dry-hopped with Citra, Galaxy, and Amarillo.
---
4. Narrow Gauge Brewing's Meersalz  Rasberry | 8.6% ABV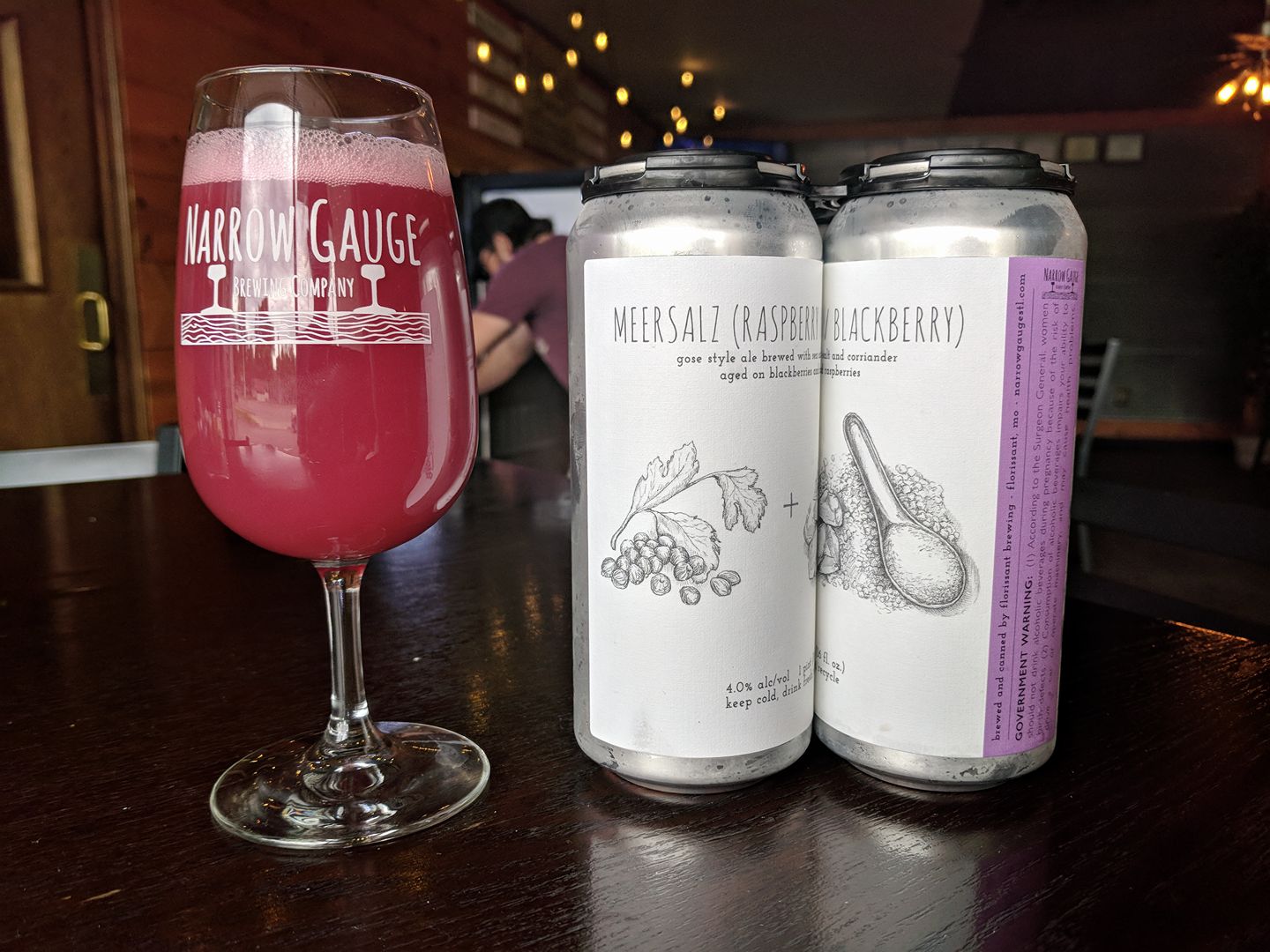 Now, two things I have to mention here. First, this beer was mentioned more than 10 times, but like O-Katz, the passion for this beer was strong and worth noting. Second, it's the only beer on this list that I have not tried, but from the look of it, this looks like a humdinger of a slurp.
Brewer's Notes 
Gose style ale brewed with sea salt, coriander, lactose, and aged on raspberries.
---
3. 4 Hands Brewing's Chocolate Milk Stout | 5.5%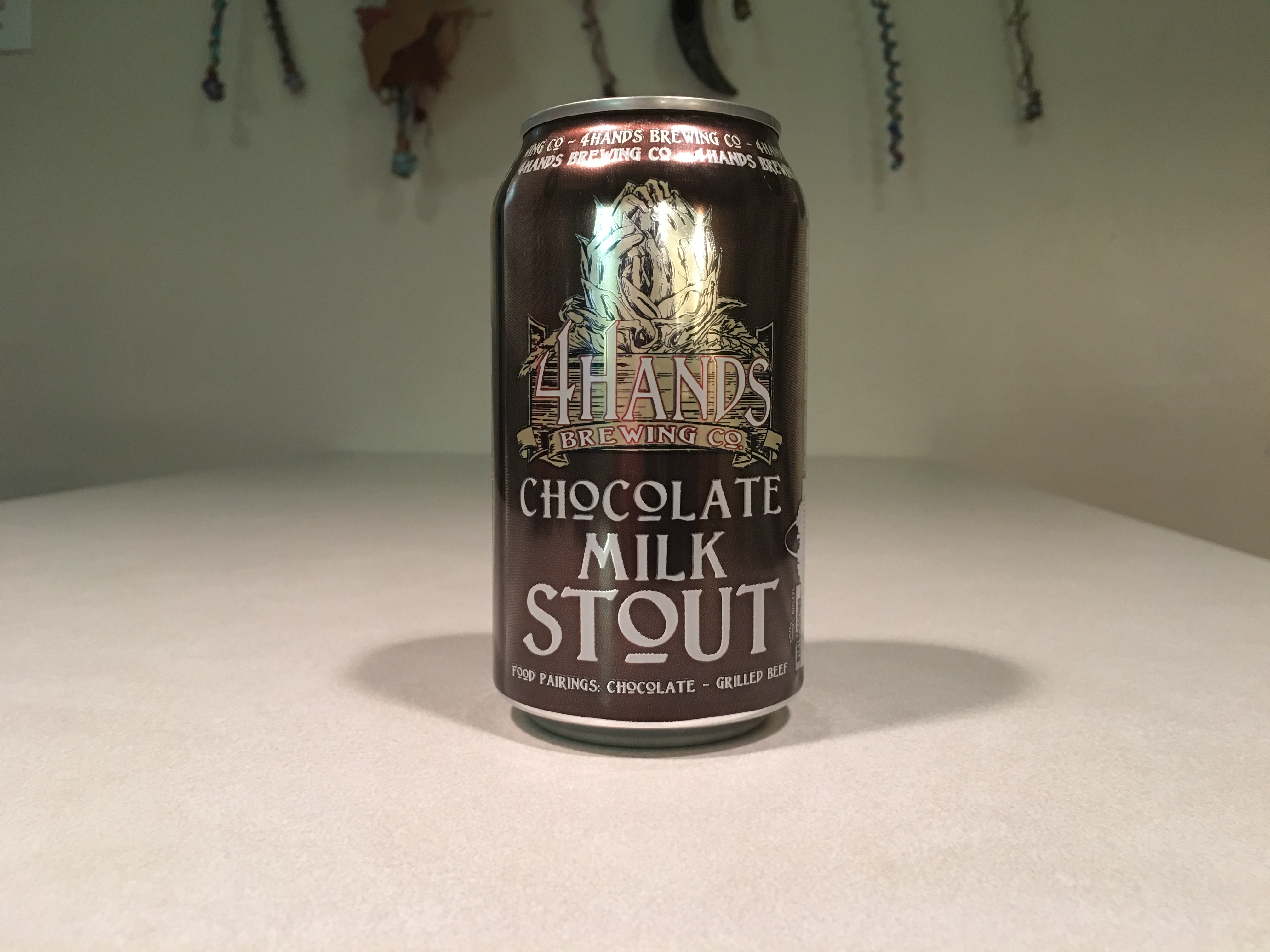 This beer quickly became a St. Louis winter beer classic when it debuted back in 2012.  To me, this beer tastes just like one would expect if you mixed a tall, creamy glass of chocolate milk with your favorite beer.  It's really that simple really.
This beer pours black and smooth and quickly rewards with bursts of chocolate as you would expect.  It's sweet, but not too sweet, which makes a second and third or more approachable.
That and the fact that at 5.5% ABV, your hibernation drinking session can go on pretty deep with this one.  Not be missed.
Brewer's Notes
Our chocolate milk stout pours black as the night sky with aromas of dark chocolate, chocolate malt, & more chocolate. With a frothy tan head and a rich velvety mouthfeel, our Chocolate Milk Stout is a perfect addition to the change of seasons. Brewed with over three pounds of cocoa nibs per barrel, this beer is a chocolate lovers dream!
---
2. Civil Life Brewing's American Brown | 4.8% ABV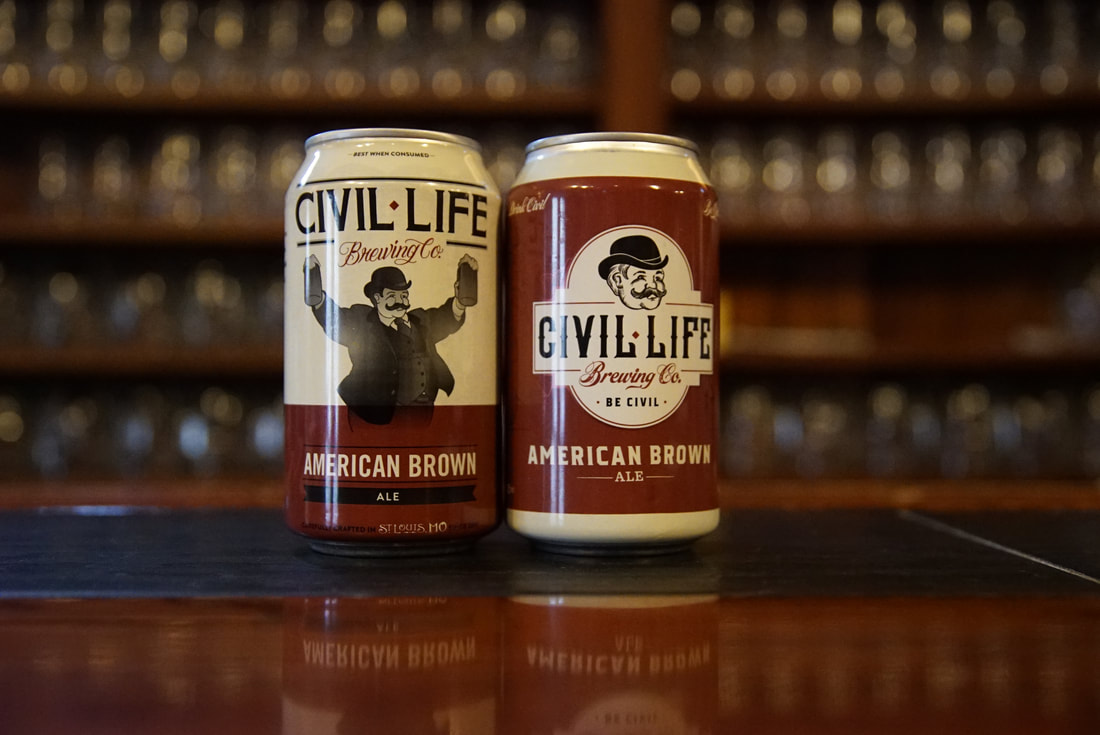 For many St. Louis beer lovers, American Brown has become a local staple and city-wide favorite.  The legend behind it is not as well known, but well documented on the brewery blog.
American Brown, was already a thought even before the brewery debuted in 2011 and was among the very first of these beers created by the Civil Life Team.  Created in a head brewer Dylan Mosley's basement, he and Mike Bianco "poured batch after batch of brown ale wort through an elaborate system of mash tuns, brew kettles, carboys, alembics, retorts, and genie bottles."
Like anything good, patience was their virtue and eventually, the first Civil Life beer was perfected and the rest, as they say, is history.
Brewer's Notes
Long enough ago, all beer would've been brownish because of the difficulty of cooking the malted grain without darkening it. Our American Brown is no doubt the Civil Life flagship beer. Malty, toasty, earthy and citrusy, with delicious hints of bitter chocolate and dark roasted coffee.
---
1. Narrow Gauge Brewing's

DDH Fallen Flag | 7.0% ABV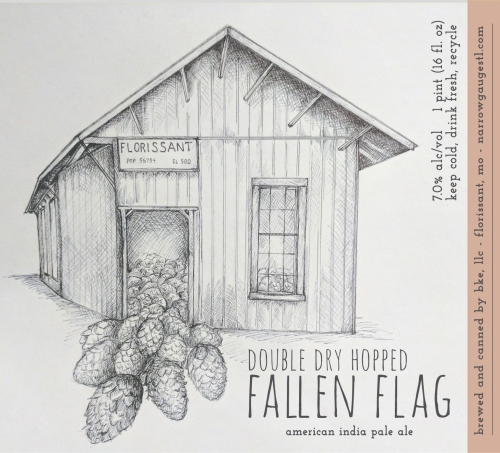 The top beer mentioned by all the Reddit and Facebook readers, is also the third beer, out of ten on the list from Narrow Gauge, so what does that tell you. In 2018, I called Jeff Hardesty the 'Godfather of St. Louis' Hazy Beer Movement,' and it's safe to say that Fallen Flag DDH, is his masterpiece. Juicy, doesn't begin to describe it, but it'll have to do. Balanced, delicious, and perhaps the best overall beer made in St. Louis. Bravo Narrow Gauge. Bravo.
Brewers' Notes
Fallen Flag with an additional dry hop of Citra and Mosaic.
---
More From Drink314
Dogfish Head getting hazy in newest Grateful Dead inspired beer
Wine slushies and hoops, the combo you've been dreaming of is now reality