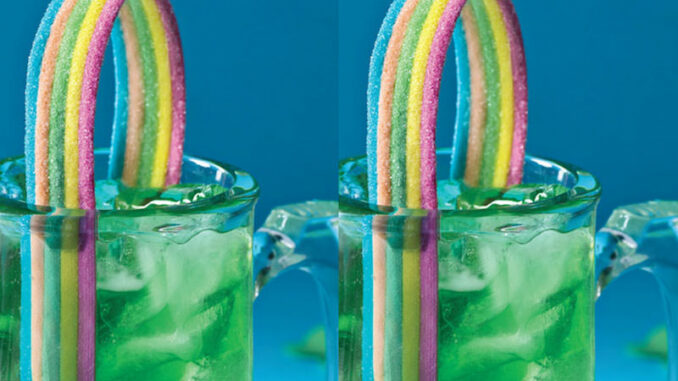 Seriously, that headline was one I never thought I'd write. In fact, the only Applebees near me closed, and I'm not really sure when. But the fact of the matter is this, drinking is drinking and $2.00 anything is worth a look.
To ring in St. Patrick's Day (March 17), Applebee's is offering a "$2 Absolut Rainbow Punch" in March, a drink it describes as an "authentic punch made with Absolut vodka and the combination of green apple, ginger and lemon flavors."
In the Rainbow Punch, 10-ounce pours are topped with a sugary rainbow gummy garnish, which the restaurant chain claims drinkers will find "refreshing."
"We created a crisp, refreshing cocktail to help us forget about the rough winter we all went through," Patrick Kirk, Applebee's vice president of beverage innovation, said in an email press release. "So, we made a vibrant green punch, packed it with flavor, and topped it with a rainbow. Literally, it comes with a rainbow that you can eat!"
I guess this is something worth checking out.