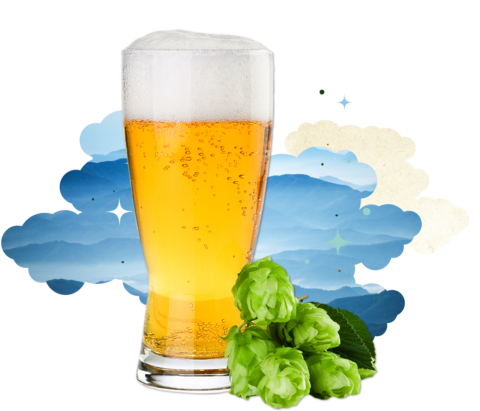 In the craft beer world, it is quite mesmerizing how many choices we have of quality breweries as well as the vast number of beers those breweries are crafting. It can be a bit overwhelming.
But as fast as these brewers can crank out new beers and new special releases, it's time to pause for a moment and focus on the beers that paved the way for some of our favorite local breweries. Just what are those beers that got them where they are?
These beers, are commonly known as core beers or flagship beers. I've reached out to several local brewers to ask them about the beers they consider their flagships.
---
Flagships:
Ophelia's Wit
Goomah
Trixie's Pale Ale
These beers truly represent what Third Wheel is as a brewery – classic styles with our own twist.
Ophelia's is a Belgian Wit with Rosemary. Goomah is a Milk Stout with chocolate and vanilla. Trixie's is an American Pale Ale with English malt and a hint of Rye Malt. We love craft beer and the option to do with as we please. We love most styles and brew many different ones, but we always brew what we want to enjoy how we want to enjoy it. We think guests who wander into our tasting room will hear us out and enjoy those libations with us.
These three aren't necessarily our most popular beers, but we still consider them our flagships as they are what started this whole project we call a brewery in the first place. They are typically in our top sellers, and I think it's because they are legitimately high-quality beers that we (both brewers and owners and staff) have a fondness for and recommend often.
We drink them often and we recommend them often. Also, we sell loads of Ophelia's because it's easy drinking and a great gateway beer for those just getting their feet wet in the world of craft beer.
Other than the high quality of flavor and ingredients and balance, I'm proud that regardless of these styles not being trendy, they are still loved and consumed by both our staff and our customers. And they really stand for what Third Wheel is all about – Brewing and sharing great beers that we love and love to share.
---
Flagships:
Citrus Wheat is an American Wheat beer with lemon peel, orange peel, coriander and chamomile.
It's brewed with 40% of the grist being Illinois-grown organic raw wheat. Being organic and as-local-as-possible are both things we take a lot of pride in. We source this wheat directly from a farmer just outside of Champaign. Also, our blend of spices gives this beer a unique twist. It's kind of a cross between a Belgian Wit & an American Wheat beer.
Citrus Wheat appeals to an audience that is still testing the waters of craft beer. It's familiar but different. It's also super refreshing!
Citrus Wheat took us a few brews to get it down. But, we're very happy with the end result. It accounts for 1/3 of our overall production, so anytime we can have that kind of success, it's enjoyable.
Porter is an English-style Black Ale with three types of roasted malt. This Porter is true-to-style, as is a lot of the beer we make. It uses exclusively American grown and produced ingredients, proving that you don't need to import your ingredients to brew good beer! That's another thing we take pride in. Supporting American farmers, and not putting unnecessary emissions in the air (from importing ingredients from thousands of miles away).
Porter also has plenty of familiar flavors (chocolate, coffee) for people who "don't like dark beer" to enjoy. It's also true-to-style enough that the seasoned craft beer nerd can enjoy it.
Porter has become, at least within the St Louis craft beer scene.  what people think of when they think of OBB. Anytime I'm at a beer fest or dinner, I will without a doubt hear from someone about how much they like our Porter. That's fun.
Both of these beers are also relatively low alcohol, easy going brews. If there's a recurring theme in our beers, it's drinkability. We like to drink easygoing, approachable beers that are about more than just the alcohol inside.
---
Flagships: 
Pecan Brown
STL Pale Ale
Golden Blonde Ale
Pecan Brown took off so quickly due to the fact that we were one of the few people when we opened who were pushing a Brown Ale as part of their core brands. It is a nice entry for newcomers that want to explore darker beers but don't necessarily want something as dark as a stout.  I am proud of how people are constantly talking about this beer. I get in trouble with at least one festival attendee if I don't bring it along with me to events. The cans have also been very well received!
STL Pale Ale has interested the public because it allows people to experience a beer with a hop-forward beer without losing the familiar aspects of less hoppy beer styles. It's definitely on the bitter side, but not enough to scare people off. I am proud of this entire branding. This is a beer made by and for the people of St. Louis. And as our second best seller, I believe the people of St. Louis like it quite a bit.
Golden Blonde Ale is a great welcoming beer to people who want to try craft beer for the first time. It is a very light and approachable Ale. The beauty of it truly is in its simplicity and I think that is what has made it so popular. I am proud of how many people like it and request it despite the fact that we don't distribute this beer at all. From our regulars to our staff, this is a consistent go-to beer for people drinking at the brewery.