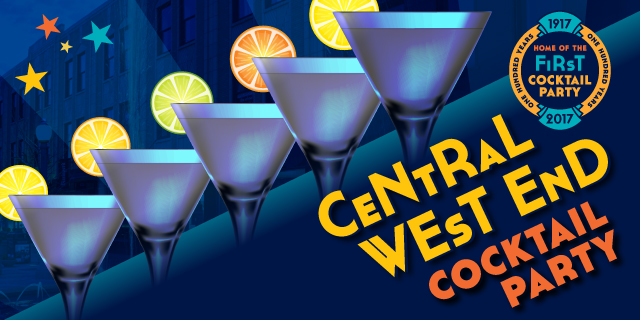 As you drive along the stretch of Lindell Boulevard, just east of Kingshighway in the Central West End, one can only imagine the history each home has to tell, especially the home at 4510 Lindell. It was there, 100 years ago, in May of 1917 that something happened that would change the way American's celebrated life.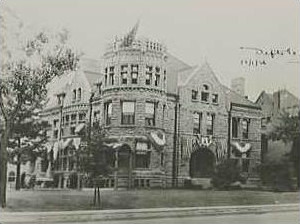 In 1917, 4510 Lindell was home to Julius S. Walsh, and it was there that his daughter-in-law decided to throw a party.
"Her name was Clara Bell Walsh and she was the first woman to organize a party, that we now know as a cocktail party," said Christopher Gordon, director of archives for the Missouri History Museum.
Walsh's concept? A casual gathering before lunch, serving finger foods and cocktails. "And this was eventually picked up by the papers as something unique.
"No one had had this Sunday afternoon get together over cocktails and at that point, it took off, not only in St. Louis where it spread apparently pretty fast, but after it was picked up in some Midwestern papers, it became a phenomenon across the United States," said Gordon.
In 1923, the party ended with the Walsh's divorce. The house was eventually sold to the St. Louis Archdiocese and today the house is the home of the Archbishop of St. Louis.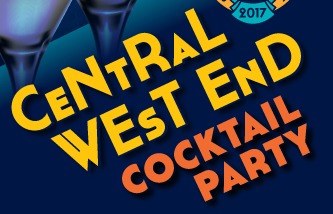 Exactly one century years later, the 2nd Annual Central West End Cocktail Party will pay homage to the Clara's cocktail party and everyone is invited.
The party is Saturday, June 10, 2017, from 5-10 p.m. along Euclid Ave. between Maryland and McPherson.
Each of the 15 participating CWE bars and restaurants will present a selection of can't-miss signature cocktails, including the "I Wanna Get a Buzz, But I Don't Wanna Drink, Drink" (Brennan's), an Espresso Martini (Bar Italia), a Blackberry Lavender Bellini (Kingside Diner) and the Miami Vice (Mission Taco Joint), among many others. Beer, wine and standard cocktails, as well as a variety of food options, will also be available.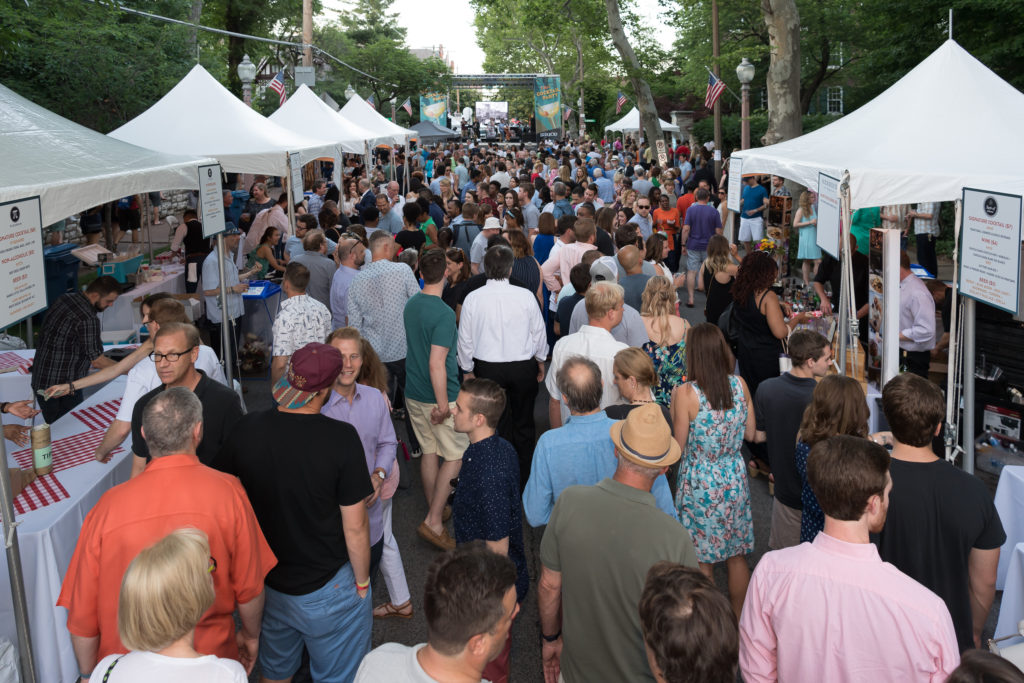 The evening will feature music by Guerrilla Swing, Gatsby Gang Jazz Band and Funky Butt Brass Band, as well as performances by fire dancers and the St. Louis Jitterbugs. Dancakes will be available from 5-7 p.m. in the kids' zone.
This event will be free and open to the public.