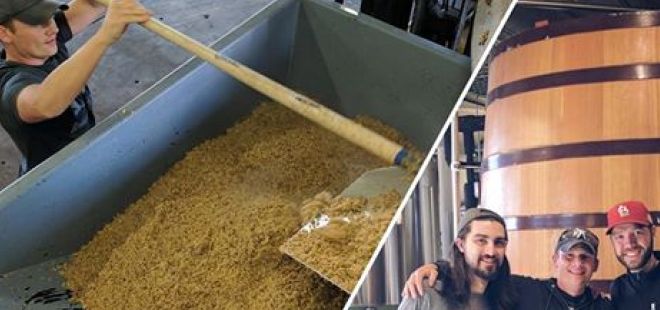 The legend will go like this.
The beer now known as "Legitimus Awesomus," was introduced into the St. Louis beer community when the fine folks at StolzeStyle Brewing were afforded the privilege to brew on site at Perennial Artisan Ales.  This honor was bestowed courtesy of their win during the silent auction at last summer's Midwest Belgian Beer Festival.
The day March 30th, will now be forever honored as the day "Awesomus" reached the masses after brewing began three weeks earlier.
Now, Legitimus Awesomus is ready.
"Everyone at Perennial has been so gracious and accommodating throughout this entire process," wrote Stolzestyle Brewing on Facebook.  "We feel very lucky to have had this opportunity with such a prestigious brewery, and even luckier to have had the chance to scale up one of our favorite IPA recipes to brew with them."
The release of Legitimus Awesomus is set for this Thursday at 4 p.m. at Perennial's tap room.  Make your plans to come on down and grab a pint and say hello.