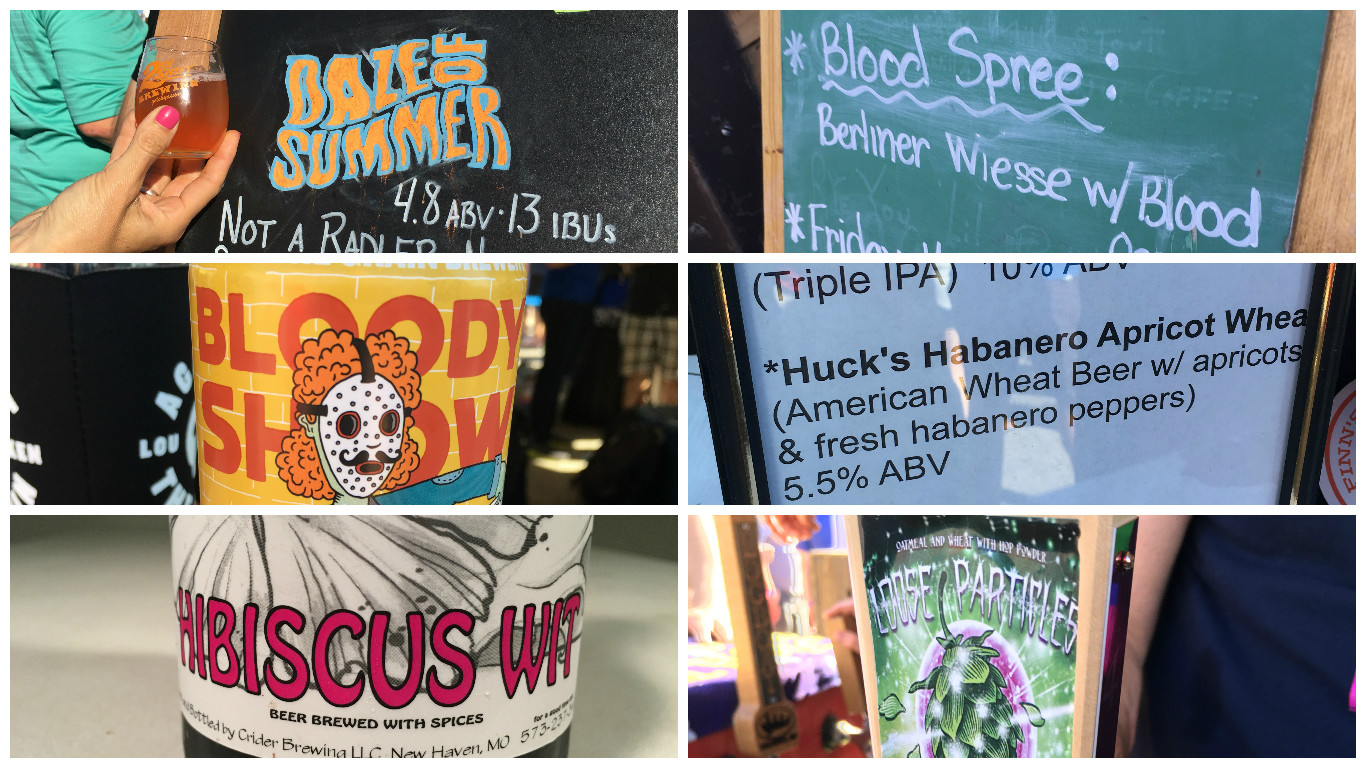 I'm really starting to not only love and appreciate beer festivals, but understand them too. Along with this new understanding, comes an increased appreciation of the brewers pouring their art and the labor that goes into them being there.
This past weekend in St. Louis, hundreds of beer loving St. Louisans attended "CriderFest" at 2nd Shift Brewing.  On hand was most of my favorite local brewers, some of the best local homebrewing organizations as well as some guest 'friends' of the host who traveled from western and central Missouri, Indiana, Kentucky, Tennessee, Michigan, Colorado and beyond.  Ladies and gentlebrewers, thank you for your work in making this festival so fantastic for all of us in attendance.
For this festival I went looking for my beers of summer.  But I also found some surprises along the way, including a few I can't wait to enjoy this coming winter.
Beers of Summer 2017
Daze of Summer | O'Fallon Brewing | 4.8 ABV / IBU 13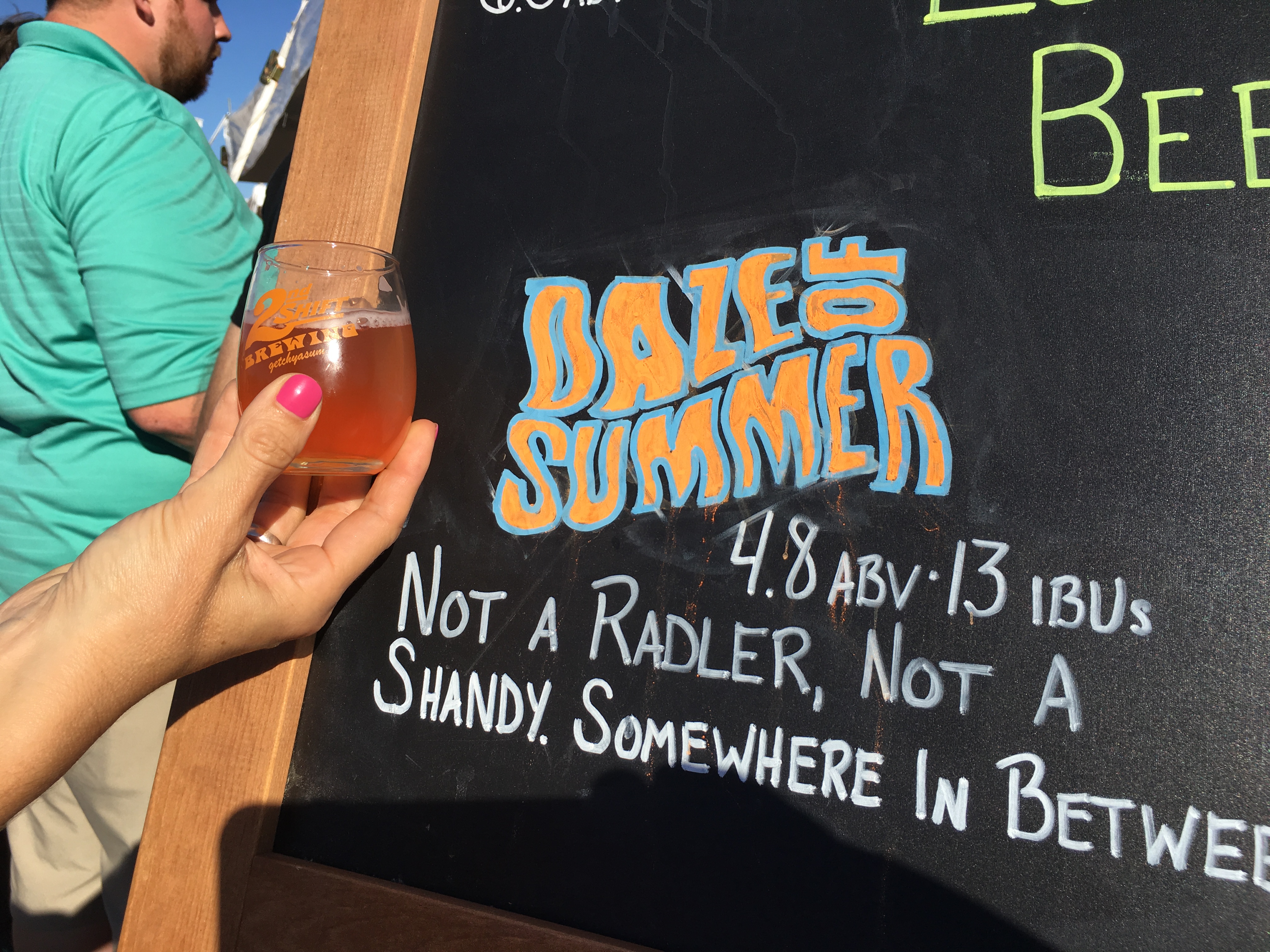 The funniest thing about writing a beer blog, is that there is always one beer that gets by you.  Perhaps I'm the last to know, but O'Fallon Brewing debuted this perfect beer for summer, aptly named.  This was my first beer consumed at CriderFest, and instantly made my list because it nearly is the definition of this list. A wheat beer, but drinks lighter, it really does fit in somewhere in between a Radler and a Shandy as advertised. The lemon explodes but the settles down.  Very refreshing, and the low ABV, really makes this a great hammock beer after tending to the lawn.
---
Blood Spree | Rock Bridge Brewing Co. | 4.4% ABV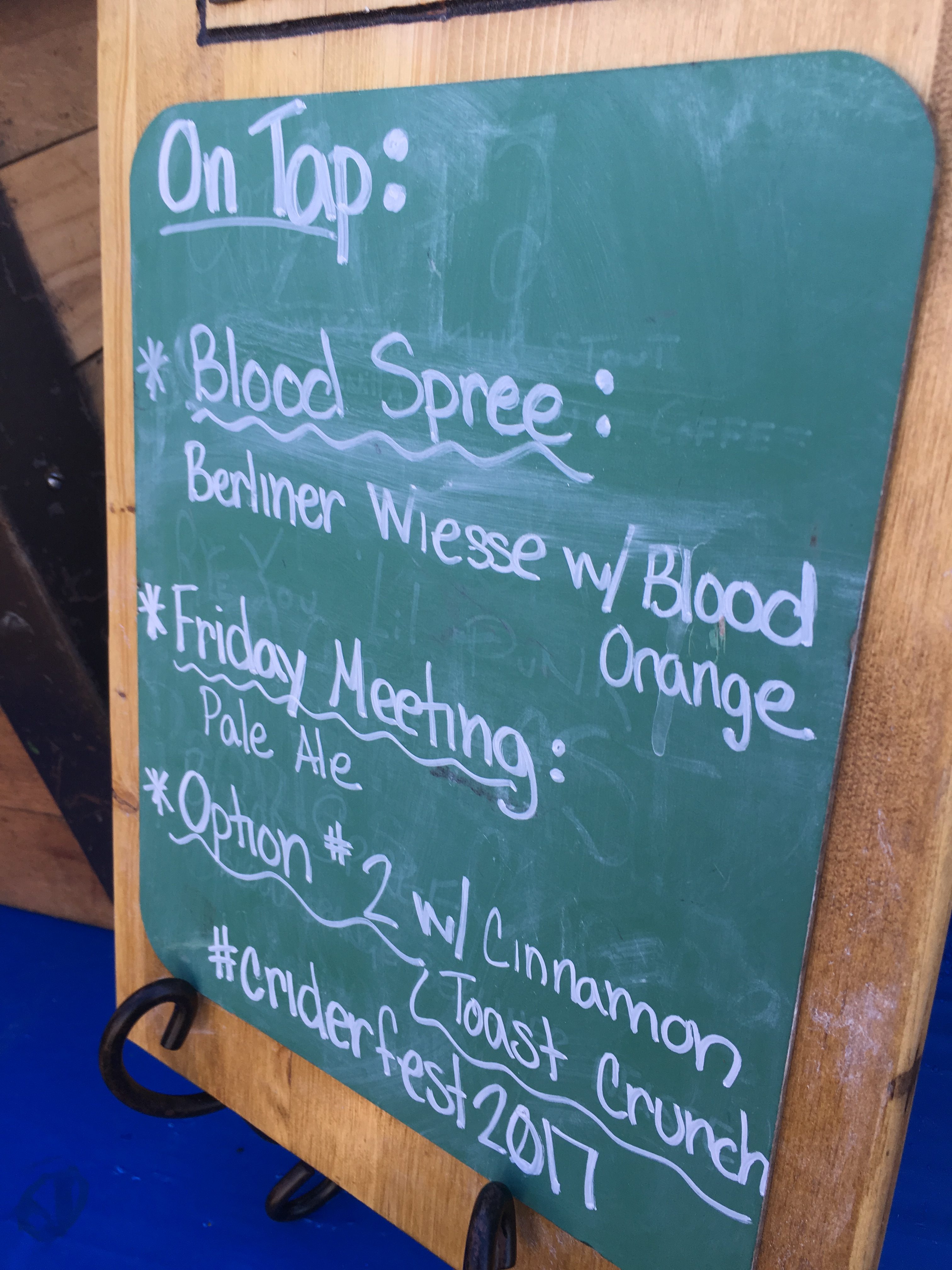 I have been on a blood orange kick this summer, and Rock Bridge Brewing out of Columbia, Missouri nailed it and I was really impressed with this one.  A Berliner Wiesse, the fruit in this is really nice and not overdone.  Kind of tart on the tongue and citrusy on my nose as expected.  Drinkability is pretty high with this one with the low ABV, again making this one kick-back-able on the porch with the Cardinals on the outdoor big screen.
---
Bloody Show | Against The Grain | 5.5% ABV / 0 IBU
I'm not going to kid you, the name on this one made me do a double take, but I quickly got over it.  I'm telling you folks, blood orange is this everywhere, and I'm sensing an article on it coming up.  But back to this beer, this beer was fairly simple if you ask me.  A pilsner, and a collaboration beer with Mikkeller, the hops in this one was just at my 'hop line' and the fruit kept me smiling, which would be expected after learning they added the juice from "a shit-ton of blood oranges." I guess a "shit-ton" was the right amount.
---
Habanero Apricot Wheat | Mark Twain  | 5.5%ABV /  20 IBU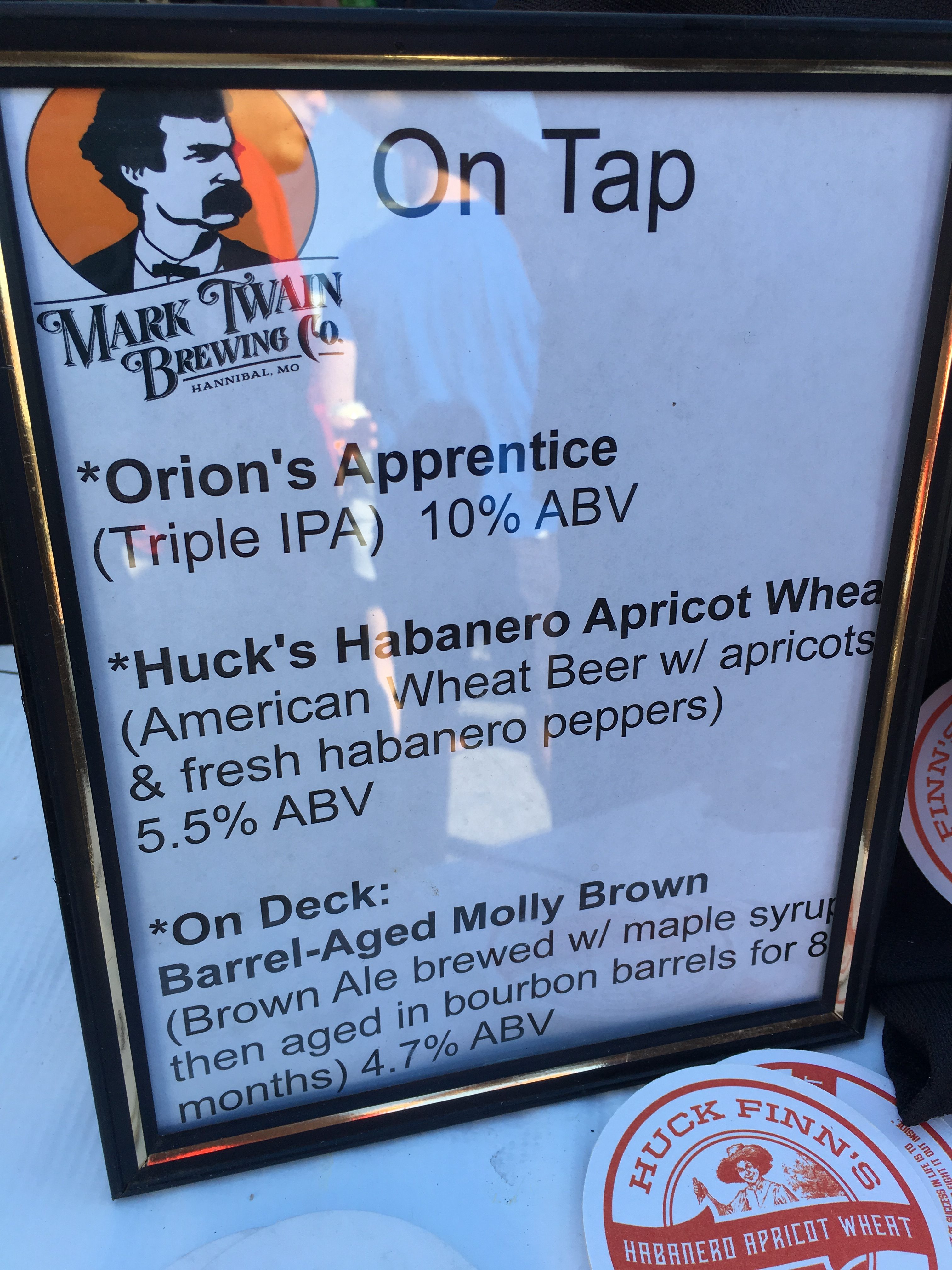 Three things about this beer made me gravitate too it. First, I'm a fan of Mark Twain Brewing, as they were on of the first breweries I ever wrote about.  Second, I've recently gotten into Apricot beers courtesy of Evil Twin Brewing, and lastly, I dig beer with a bit of a spicy kick.  Green Chilies or in this case habaneros are going to soon become this year's blood orange.  They belong in beers, but not every beer has them in correctly.  This one does.  Very well balanced between the spice and the citrus. Described as hybrid style of American Wheat, Pepper Beer, and Fruit Beer, this beer really does deliver the drinkability of a fruit beer and the punch of the pepper.  This is a very well made, creatively driven beer that I hope to enjoy more of this summer.
---
Loose Particles | 4 Hands Brewing Co. | 8.0% ABV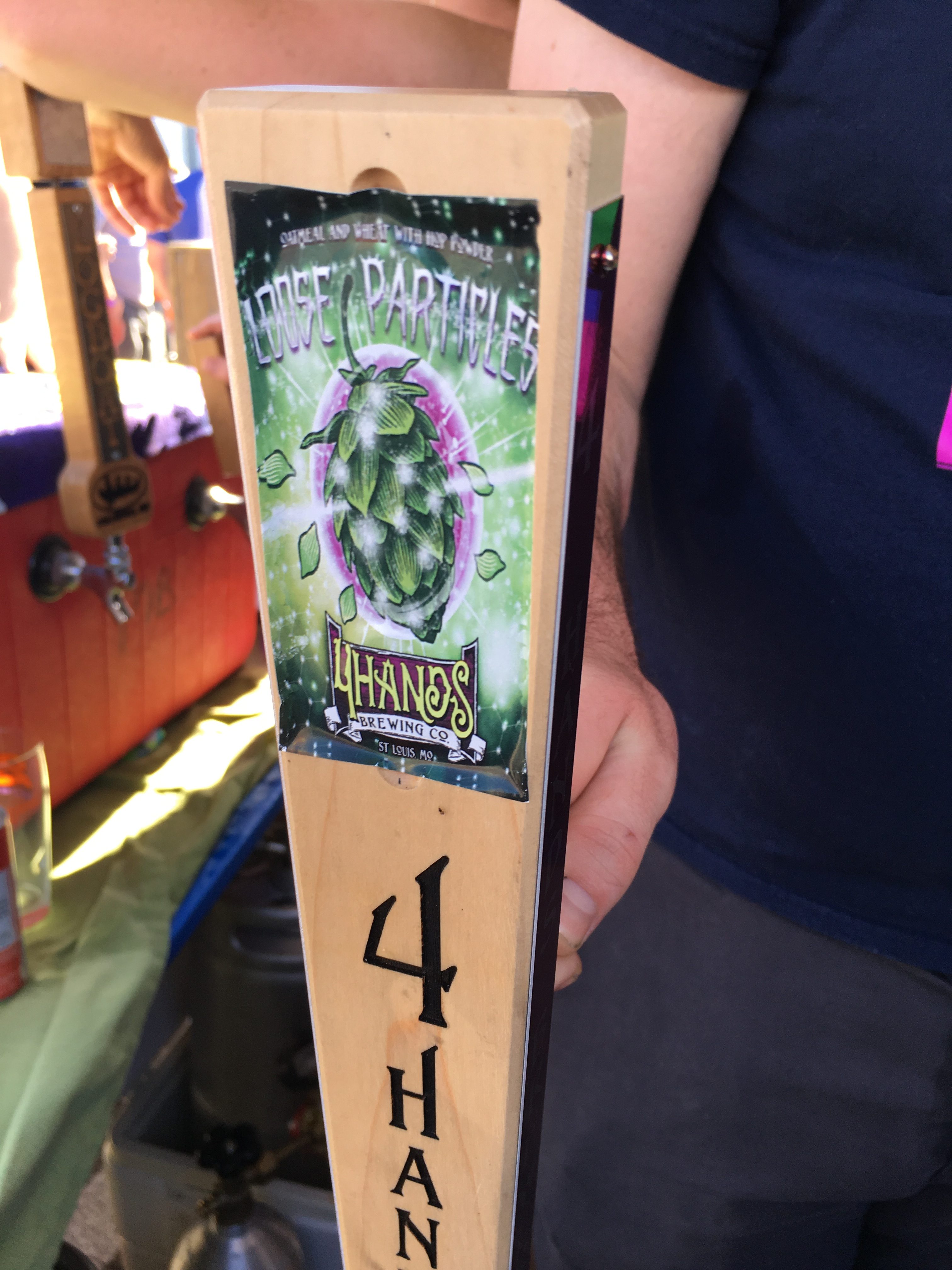 This is a find, because according to the 4 Hands website, this beer is a limited release and only available during the month of June, so time to stock up.  4 Hands never disappoints, and while you would think an IPA at 8% might drink too heavy for a summer beer, you'd be wrong.  Off the nose you're welcomed with a nice scent of fruit, perhaps pineapple? Fruity, yet their is a bitterness to it, but it gets sort of folded in due to the perfect balancing of the fruit.  Would like to see this beer stick around for the entire summer.
---
Hibiscus Wit | 2nd Shift Brewing  | 5.2% ABV 24 IBU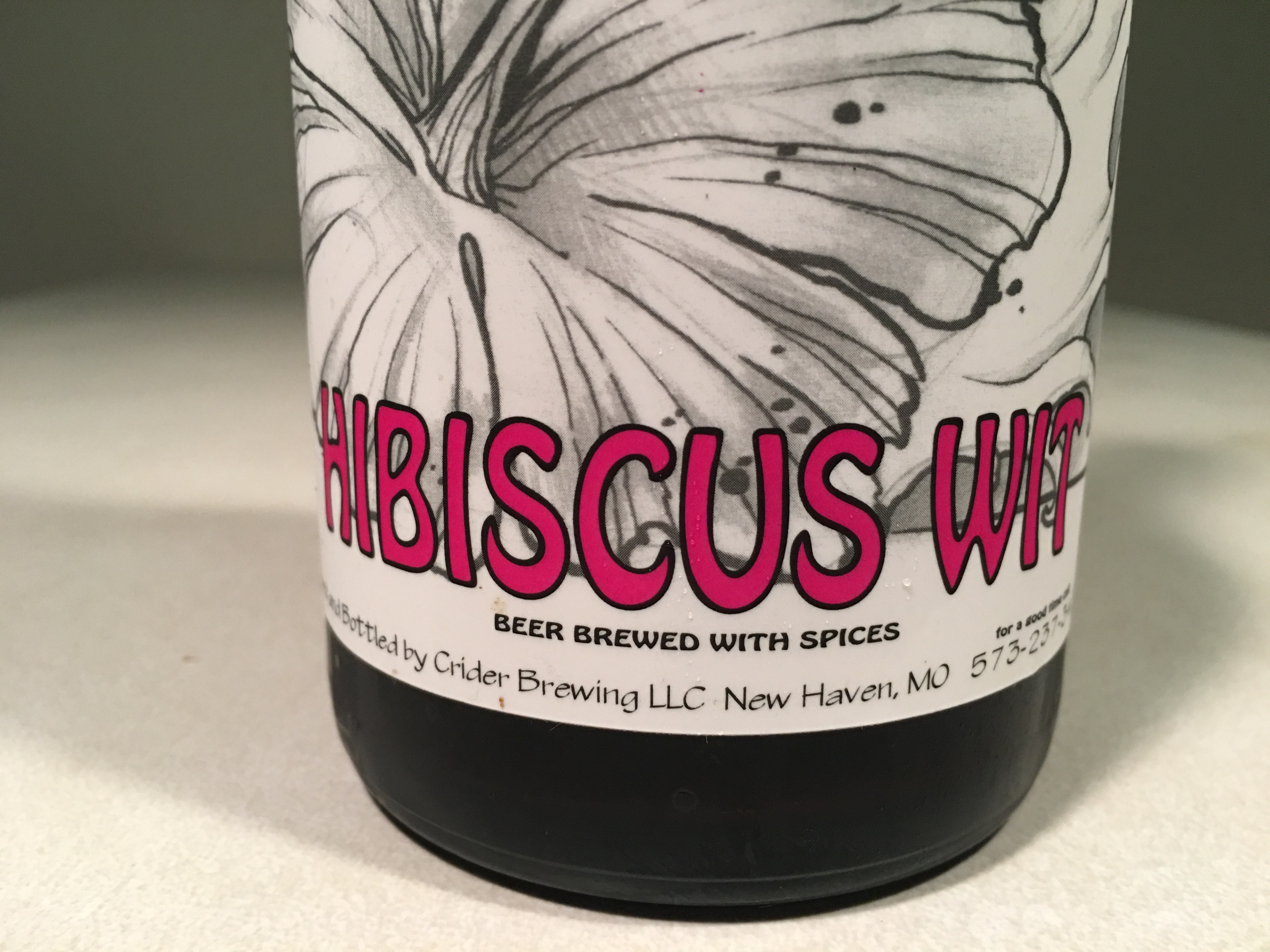 I've made no secret that Hisbiscus Wit is among my favorite of all time, and frankly it may go down as my penultimate summer beer.  I discovered during the summer of 2016 and it's staple in my beer fridge.
Recently I got the chance to sit down the Steve Crider, owner and brewmaster at 2nd Shift Brewing and I asked him to tell me the story of this beer I love.
The legend begins in 2009, Crider was in Boston attending a craft beer conference.  During the conference he sampled a beer with hibiscus flowers.  He liked it, but his thought was that the hibiscus flower would go better with a wit beer.
Upon returning home, Crider wasted no time.  "I just started making it," said Crider.  On their website, Crider describes it this way:
Heres what I've been goofin around with for a while. I love belgian wits on hot summer days (or freezin your butt off days). Anyway I took a witbier and threw in a bunch of hibiscus flowers to make it even better. Tart and refreshing, with a hint of fart.
"It's a tarter beer," said Crider.  I tried it without the flower and it really is the hibiscus flowers that make the flavor."
I agree.