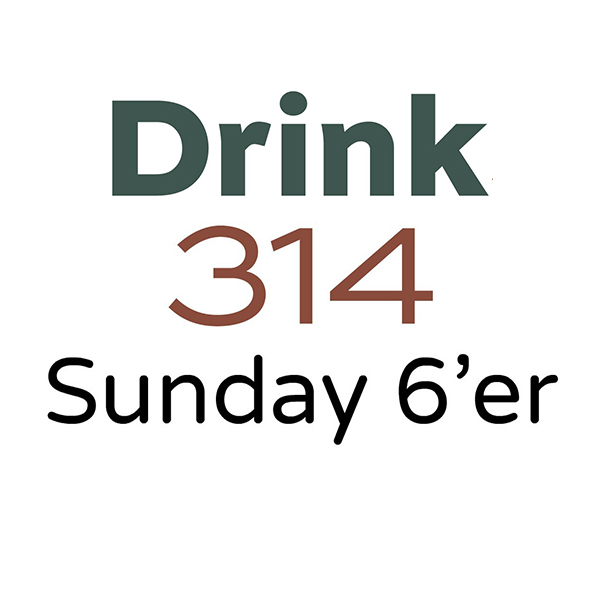 Drink 314 is so proud to announce that we are joining forces with DrinkMoBeer.com to bring you a new weekly feature we're calling Your Sunday 6er, which will feature six local or regional beers that we are recommending you try this week.  Chris, Tim and Andrew are all craft beer nuts and present an "everyone's" opinion on the beers they find and tryout.  We hope you enjoy their reviews.
Visit the guys on Facebook and follow them on Twitter
For the week of February 21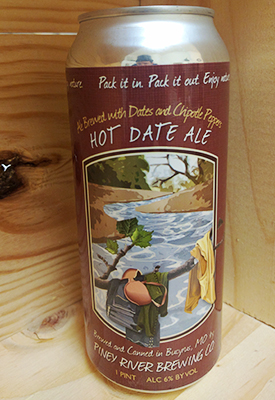 BEER NAME: Hot Date Ale
STYLE: Amber Ale
ABV: 6%
IBU: 20
BREWERY: Piney River Brewing Co.
BEER ADVOCATE RATING: –
RATE BEER RATING: 67
BREWERY COMMENTS: Hot Date is our handcrafted amber ale brewed with a touch of sweet dates and a hint of chipotle pepper heat. We know that a little sweet heat can pair well with a secluded bend in the river or a remote spot on the trail. It may be your first time with a Hot Date in the Ozarks, but it won't be your last.
drinkMObeer COMMENTS (Andrew): Rarely is a little burning a good thing after a hot date, and this one is no exception. This hottie leads with figgy jam and malty flavors and is balanced by the heat from the chipotle addition. A truly crushable brew, this Ozark beauty is a must drink!
---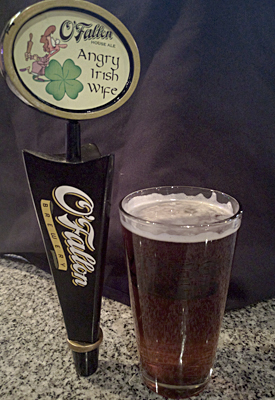 BEER NAME: Angry Irish Wife
STYLE: American Amber / Red
ABV: 5.6%
IBU: –
BREWERY: O'Fallon Brewery
BEER ADVOCATE RATING: –
RATE BEER RATING: –
BREWERY COMMENTS: Made exclusively for Mike's Grill & Tap. It's a medium bodied amber ale with a sassy profile of flavors. This Angry Irish Wife is packed with sweet hints of caramel and toasted bread. It's smooth and balanced with earthy and spicy flavor and aroma from the hops and smoked malt.
drinkMObeer COMMENTS (Andrew): This amber lass is a house brew for Mike's Grill & Tap brewed by the folks at O'Fallon Brewery. This straight forward amber introduces itself as sweet & caramely but quickly shows a bite of piney hop spiciness. An easy drinking sessionable brew, this one may keep you at Mike's longer than anticipated… hopefully your wife is understanding.
---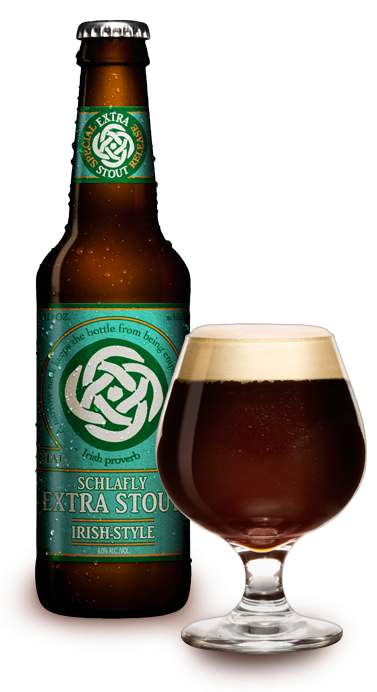 BEER NAME: Irish Style Extra Stout
STYLE: Dry Stout
ABV: 8.0%
IBU: 45
BREWERY: Saint Louis Brewery (Schlafly)
BEER ADVOCATE RATING: 88
RATE BEER RATING: 95
BREWERY COMMENTS: Our Irish-Style Extra Stout amplifies the traditional drier versions from Ireland for a bolder, black brew.  The addition of both roasted barley and Dark Crystal malted barley give Extra Stout undertones of chocolate, molasses and dried fruit.  The beer is generously hopped with East Kent Goldings to balance the sweetness from the malted barley.
drinkMObeer COMMENTS (Andrew): Well Johnny Jump Up! This tastes just like a trip to the Old County. Pouring just shy of black with a thin, tan head, this eight-percenter delivers a deep scent of sweet, roasted malts followed by a waft of booze and fruitiness. Notes of deep coffee, chocolate and dark fruit hit the tongue first, followed quickly by a solid backbone of English hops. This creamy brew finishes dry with a slight tingle on the tongue.
---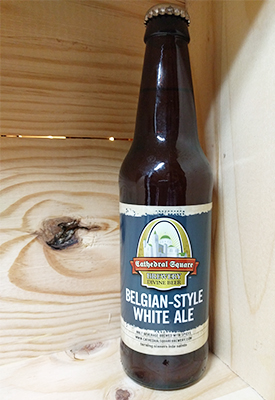 BEER NAME: Belgian-Style White Ale
STYLE: Witbier
ABV: 4.8%
IBU: –
BREWERY: Cathedral Square Brewery
BEER ADVOCATE RATING: 81
RATE BEER RATING: 50
BREWERY COMMENTS:This traditional White Ale is faithful to the Belgian style with its light body, cloudy color and touch of spice. A complex, refreshing ale that's perfect for any season.
drinkMObeer COMMENTS (Andrew): This Belgian-Style brew pours hazy orange with a quarter-inch white head of tight bubbles and hits the nose with bright yeasty, creamy, orange notes. The taste matches, with specks of creamy white pepper following the sweetness and quickly joined by the slightest hint of spice and hop. This saintly brew finishes with a dry chalkiness.
---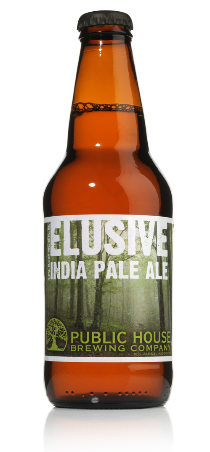 BEER NAME: Elusive India Pale Ale
STYLE: India Pale Ale
ABV: 6.7%
IBU: 65
BREWERY: Public House Brewery
BEER ADVOCATE RATING: –
RATE BEER RATING: 67
BREWERY COMMENTS: There's no mistaking it for any other style, but we took the road less traveled on this modern American bellwether. By it's very nature, the gravity of the IPA style is a notch above "session" territory, and this heady brew is no exception. It comfortably lends itself to introspection and creative breakthroughs. Pour an Elusive IPA and do some real thinking.
drinkMObeer COMMENTS (Chris): Another dandy from Public House. Picked up caramel, citrus, malts earthy and grassy notes in the aroma. The taste is bitter yet citrusy and has a sweet malty finish. A very easy drinker.
---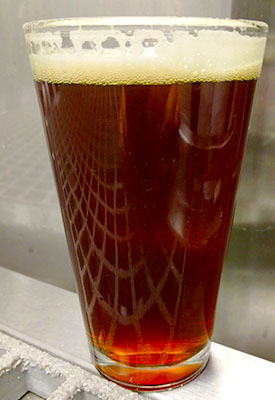 BEER NAME: Civil Live British Mild
STYLE: English Dark Mild Ale
ABV: 3.7%
IBU: 20
BREWERY:The Civil Life Brewing Company
BEER ADVOCATE RATING: – 
RATE BEER RATING: –
BREWERY COMMENTS: English Mild Ale is an obscure, old-fashioned brew. In England they say it's quickly dying-out with the old-timers who drank it. There's not much we can do about the situation over there, but we're campaigning hard to raise awareness of this delicious table-strength beer on our side of the pond. There's nothing much "mild" about it, the term originally referred to fresh ale, as opposed to the aged, sour stuff. Check-out all the complex layers crammed into an unassuming session ale: aromas and flavours of husky cereal grains, freshly-baked brown bread and almost burnt toast, nutty, biscuity, caramelly, faint roastiness, earthy and citrusy English hops, distinctive fruity ale yeast esters. Well-rounded and almost chewy mouthfeel, yet somehow still a crisp and light impression, with hints of mineral water drawn from Old World artesian wells. Great aftertaste too, richer as it warms. You won't find a fresher example of the style, so please, spread the word! If it doesn't catch on like it did in 18th-Century England, I'll eat my rotary phone. Note: I will not eat my phone.
drinkMObeer COMMENTS (Andrew): Another awesomely executed, British influenced, malt forward brew from Civil Life. This sessionable brew pours a dark amber with light red highlights when held to the light and a thin ever present head. This bready, nutty, malty easy drinker is on my go to list now.