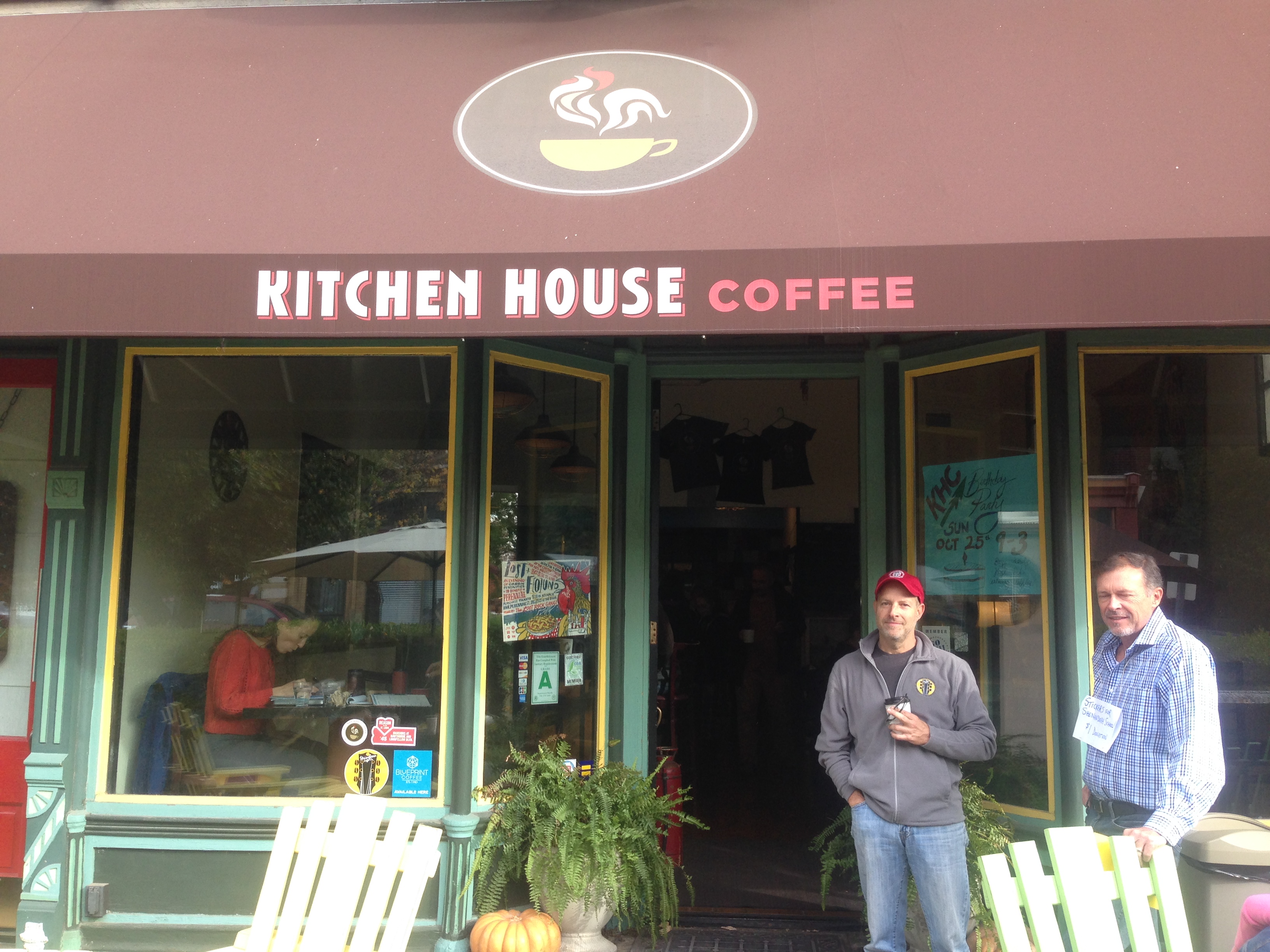 It's the brew. And the folks who make it.
That just may be the secret of success for the popular Tower Grove East neighborhood shop, Kitchen House Coffee.  Today, Kitchen House marked its first year in business with a gathering of friends and neighbors, helping celebrate more than just a coffee-house, but rather another successful example of small, community focused businesses succeeding in the shadow of massive, corporate competition.
Face it, we need our coffee, and where and how we get it is sometimes more important than that 1 minute conversation you may have with your neighborhood barista at the chain coffee-house on every corner.  Fine.
Sure the drive thru is convenient, but sometimes – Yes, SOMETIMES, so is saying hello to the man or woman making your joe.
For the past year, that has been the hallmark of Paul Whitsitt's vision – providing a neighborhood with its own 'place' to gather and offering hyper-local products, sometimes made just across the street at Paul's urban farm.
"The first year was a lot more work then we had projected, but the key to our success has been a combination of a solid team and the neighborhoods' support.  We really have found that our customers and the neighborhood are responding to our mission to be a community focused in what we are doing," said Whitsitt.
In keeping with their support of the community around them, the celebration included  new selections from their local roasters Blueprint Coffee and Stringbean, plus all the usual yummies from Retrailer tea, Whisk and Grove East Provisions.