I Do Brew & I Do Whiskey Release
January 17 @ 12:00 pm

-

11:30 pm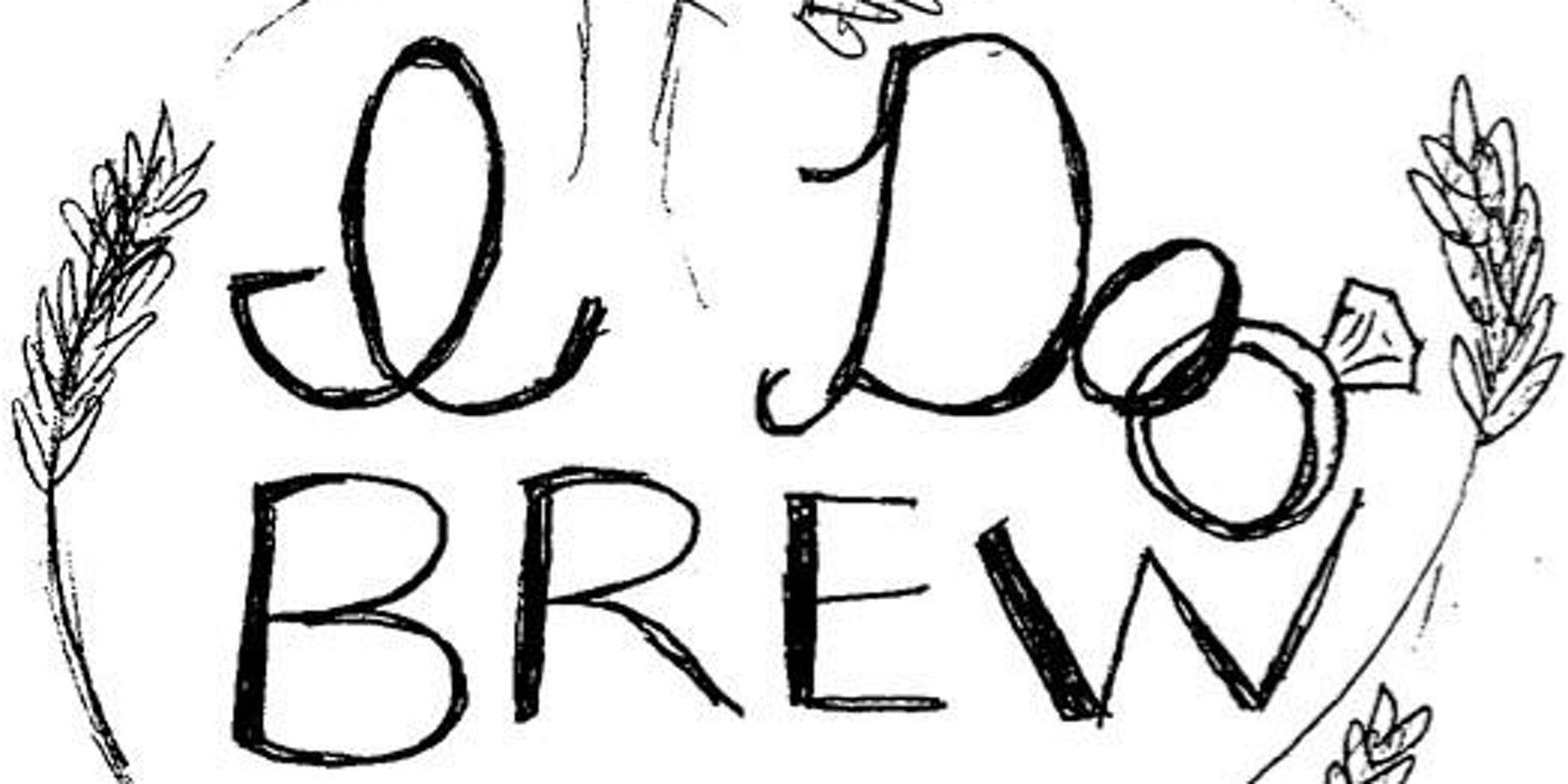 It's time again to say "I Do."
To celebrate the nuptials of Alpha's head brewer, his wife snuck into the brewery and collaborated with the rest of the brew team, in secret, to make this delicious beer!
The beer, "I Do Brew," will debut at Alpha on January 17th. It's released once-a-year on the anniversary of Derrick, and his wife, Danielle, and brewed entirely by Danielle herself!
This Belgian-style Tripel is brewed with orange peel and coriander and is a traditional wedding beer served in Northern Europe. I Do Brew clocks in at a big 9% ABV but is a sweet and fruity easy-drinker.
This year, to celebrate, They've partnered with StilL 630 Distillery, who have distilled I Do Brew to create a limited-run I Do Brew whiskey!
This whiskey was distilled in the Spring of 2018 and has been aging for 18 months in #3 charred oak barrels. The whiskey retains many of the qualities of the beer, with a strong aroma of butterscotch and caramel as well as notes of banana and clove. The barrel gives the whiskey a smooth, round flavor and adds a touch of vanilla. I Do Brew by StilL 630 will be available to sip at the Alpha Taproom beginning January 17th!
For $15 you can preorder your 750ml bottle of I Do Brew Belgian Tripel, and for $33 you'll get a 750ml bottle of I Do Brew along with a 250ml bottle of I Do Brew by StilL 630!
Alpha has also saved a very limited amount of Barrel-Strength (117-proof) I Do Brew by StilL 630, and, for $61, you can preorder a 750ml bottle of I Do Brew Belgian Tripel, a 250ml bottle of 86-proof I Do Brew whiskey, and a 250ml bottle of Barrel-Strength I Do Brew whiskey!
They'll be serving up I Do Brew whiskey at the Alpha Taproom, however, take-home bottles of I Do Brew by StilL630 will ONLY be available by preorder!
You can purchase tickets to the release party here.