BrewHopSTL Tour – Charleville/ Hopskeller/ Stubborn German /4204
February 22 @ 5:00 pm

-

9:00 pm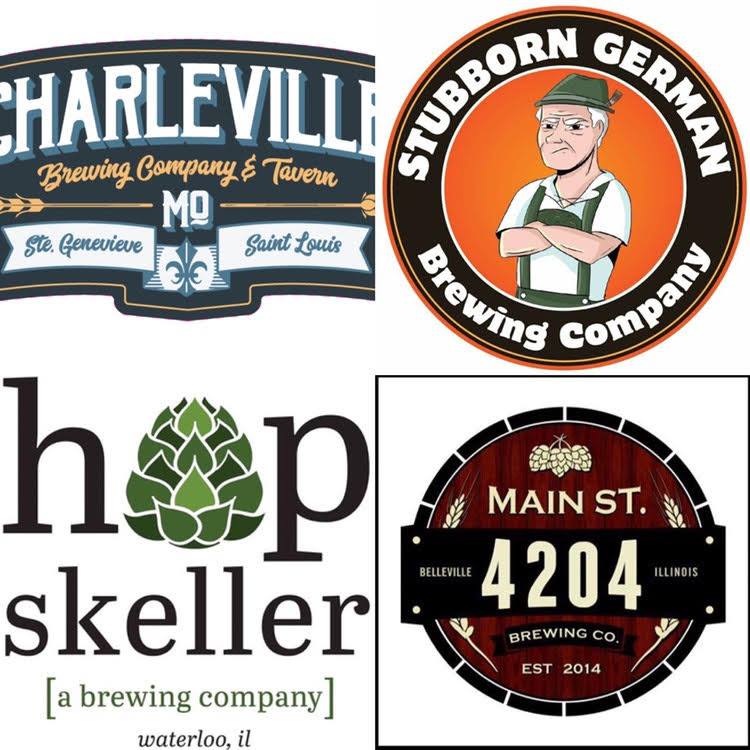 Craft beer fan? Want to learn more about your favorite St. Louis area craft breweries? Book a BrewHop STL craft beer tour and spend an afternoon or evening on our bus learning about, and drinking, your favorite beers at your favorite breweries. Our brewery tours blend education, fun, and plenty of delicious craft beer.
During your BrewHop STL brewery tour, we will provide transportation to four unique microbreweries. You'll learn about each facility's history, the nuts and bolts of their day-to-day operations, and what differentiates each from the other St. Louis craft breweries on the tour. You'll enjoy a variety of samples and a full pour at each brewery you visit (that's right, samples plus 4 FULL POURS!).
We will meet at Charleville Brewing Company at 5pm. From there we will hop on the bus and travel to Illinois to visit Hopskeller Brewing Company, Stubborn German Brewing Company – Waterloo, IL and 4204-Main Street Brewing Company before returning to Charleville for dismissal.
$55 for General Admittance
$35 for Non-Drinker ticket
$70 for General Admittance PLUS one of our super sweet and cool 3/4 sleeve t-shirts