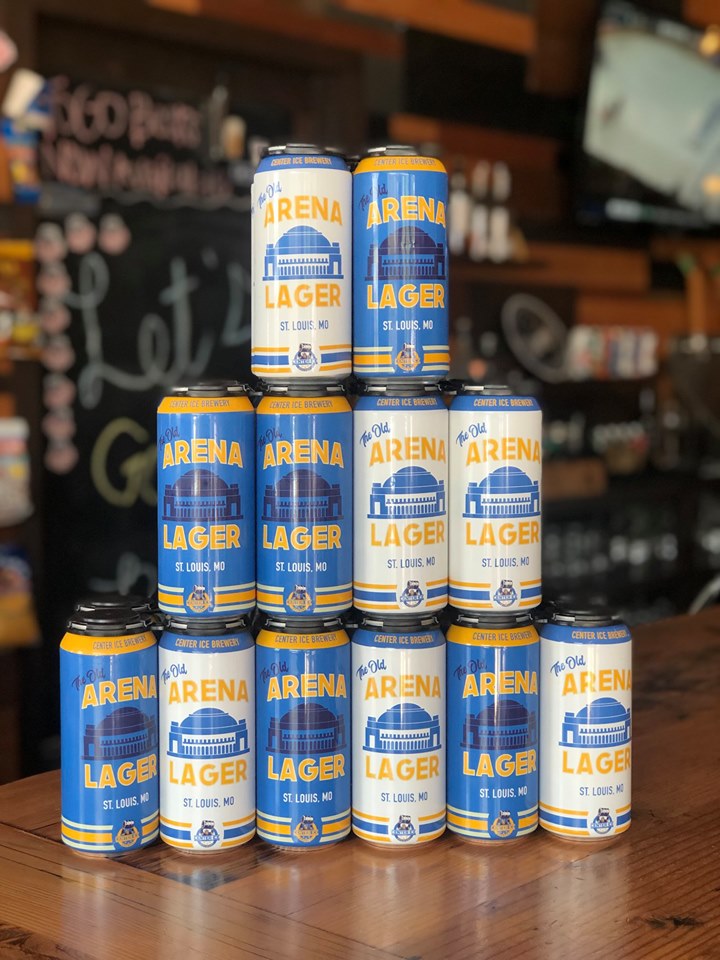 I have to write fast. I have to write fast because there are only so many hours left between the time you read this, and drop of the puck tonight to start Game 7 of our beloved St. Louis Blues second-round series against the Dallas Stars.
Now, I'm not going to the game, but I've been to my fair share of Game 7's. Most of my early memories are from attending as a kid, at the Old Barn, which is why I wanted to tell the story about a beer dedicated to the memory of the Arena.
That brew is Old Arena Lager from Center Ice Brewing.
"We were really passionate about bringing this brand to life in a way that hockey fans could personally connect with. Every hockey fan in St. Louis seems to have a story about the Old Arena and we wanted to pair that history and connectivity with a beer that was approachable to everyone," said owner Steve Albers.
If you have not been to the Center Ice brewery and taproom, you need to soon. It is a testament to St. Louis hockey history. All of the wood in the taproom including the tables, bars, and tap handles are made from authentic Old Arena wood. They also have actual pieces of the Old Arena hung up on the walls all throughout the taproom so hockey fans and beer drinkers alike can truly connect with their love of hockey and the strong history it has provided St. Louis.
Happily, lagers have really come back into style as of late, and this specific lager is one that is approachable. The Old Arena Lager was inspired by a blend of lagers that Albers and his brewers like to drink; Stag, Firestone Walker Lager, Budweiser.
"We wanted this beer to have a very light body balanced by a bready undertone to support just the right amount of hop bitterness and flavors," said Albers. "We wanted just enough bitterness to provide a crisp snap on the front end and then build a profile of an approachable blend of breadiness and old German hops to provide a flavorful and sharp finish."
This is a beer that will resonate, throughout three periods of hockey and whatever comes next. It's very sessionable at a 5.1% ABV and an inviting flavor profile that you can drink in multiples.
You'll notice there are two designs on the label artwork. That makes sense if you understand hockey jerseys.
"We actually designed the label artwork ourselves," said Albers. We decided to go with two different designs, blue cans for away jerseys, white cans for home jerseys."
The Beer
This new beer has quickly become the flagship for Center Ice. It pours with a vibrant golden hue and a thick head that provides just the right amount of creaminess during every sip.
The aromatics on this beer are remnant of fruit forward German hops
The first drink of an Old Arena lager is a cohesive relationship between German fruity hops and a grain bill that provides an approachable old school malty backbone. The beer drinks smooth on the palate and finishes with just enough hop presence to round out and balance the flavor profile.